Desirée Patno, NAWRB CEO & President, Named Top 4 Real Estate Influencer to Follow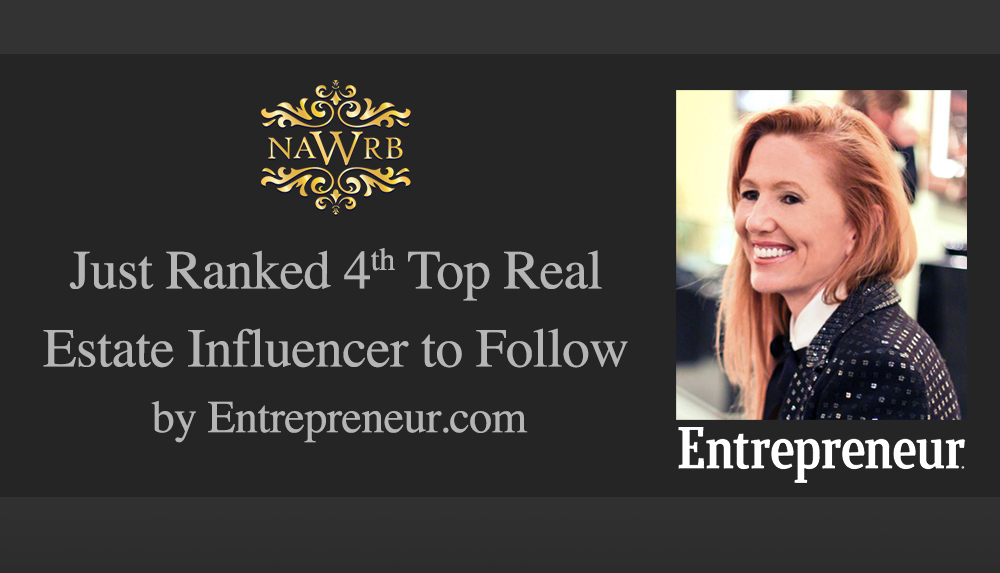 The National Association of Women in Real Estate Businesses (NAWRB) is proud to announce that Desirée Patno, our CEO & President, has just been ranked 4th Top Real Estate Influencer by Entrepreneur.com!
"I am honored and humbled to be ranked 4th amid the Top 10 Real Estate Influencers to Follow from Entrepreneur.com," stated Desirée Patno. "As NAWRB continues our mission to advance women's diversity and inclusion in the housing ecosystem, I am energized by the depths of conversations we are having to drive women to the forefront with accountability and results. Finding passionate, committed strategic partners and individuals in moving the needle in the right direction for women to have a seat at the table for economic growth is a dream come true."
NAWRB believes in the power of women and women-owned businesses. Through our advocacy, collaborations and inter-industry relationships, we generate actionable diversity and inclusion solutions helping shift the current landscape. With the assistance of our Diversity & Inclusion Leadership Council (NDILC), we are leveling the playing field and enhancing the housing ecosystem.
To view the complete Top 10 Real Estate Influencers to Follow, please click here.