Announcing Two New NAWRB Certified Delegate Spokeswomen!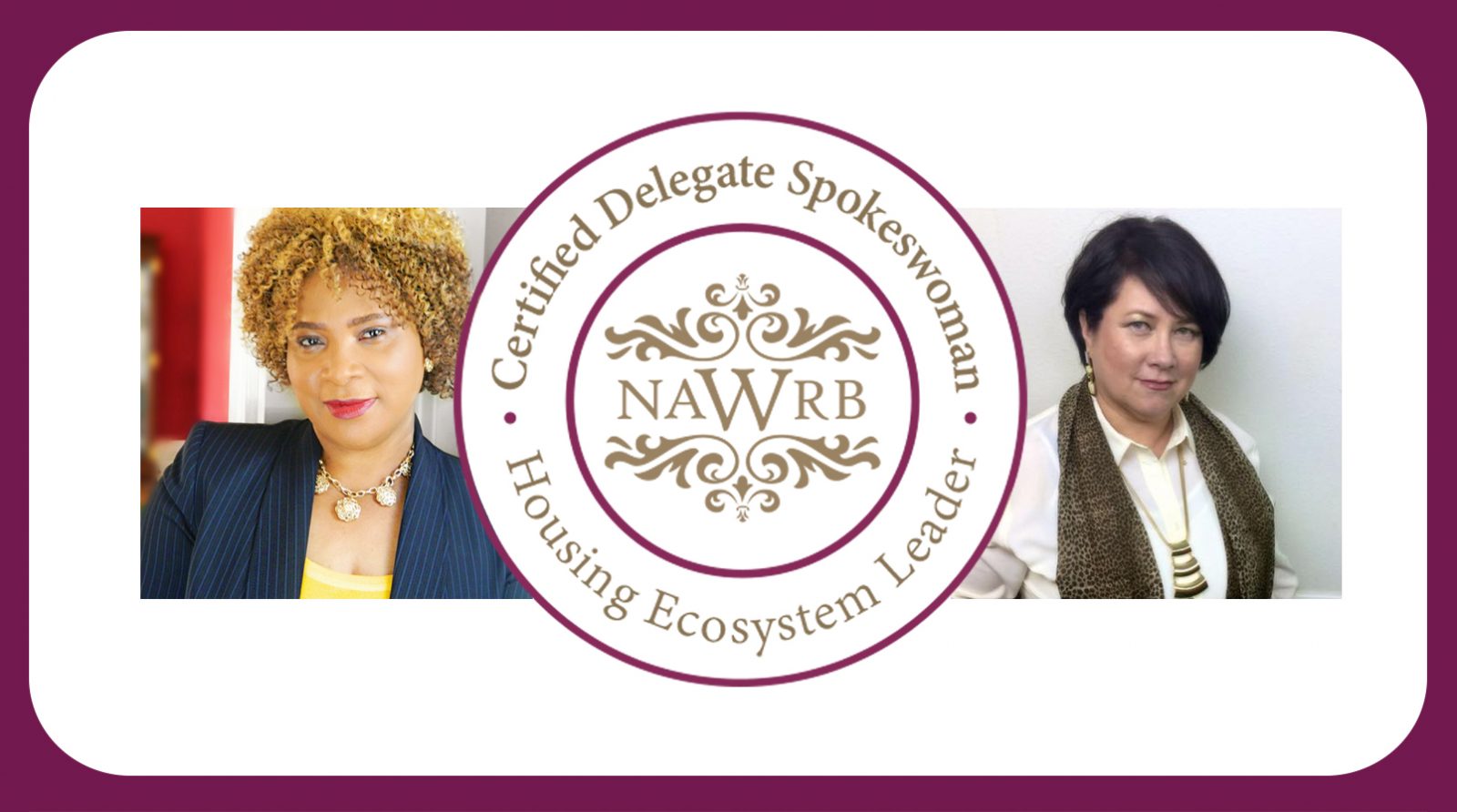 The National Association of Women in Real Estate Businesses (NAWRB) is proud to announce Esther Ayuk, MPH, R.Ph, Managing Broker, Bess Realty Professionals and Maria Zendejas, CEO/Realtor, Realty World Golden Era as new Certified Delegate Spokeswomen!
"We are thrilled to announce our new Certified Delegate Spokeswomen," stated Desirée Patno, NAWRB CEO and President. "As local experts in their communities, our spokeswomen are strategically leveraging NAWRB's national platform for success. By increasing the presence of executive women speakers in government, public and private forums, NAWRB is strengthening and expanding women's economic growth."
"Becoming a NAWRB Certified Delegate Spokeswoman unites me with women who are pursuing their business goals and creating a stronger united voice to help one another succeed," stated Maria Zendejas.
"I decided to become a Certified Delegate Spokeswoman because NAWRB offers a unique platform for me to speak on women's issues with authority and steadfastness, as well as the opportunity to interface with major industry players and decision makers," Esther Ayuk said. "Education, empowerment, and economic development of women are important cornerstones I believe in. I have witnessed firsthand what it means to be relegated because of gender."
Executive women interested in making a difference in their community utilizing a national platform can email info@nawrb.com to learn more about our upcoming training events.
ABOUT NAWRB
The National Association of Women in Real Estate Businesses (NAWRB) is a leading voice for women in the housing ecosystem. With the assistance of our Women's Diversity and Inclusion Leadership Council (NDILC), NAWRB is advocating for women's gender equality, raising the utilization of women-owned businesses and providing women the tools and opportunities for economic expansion and growth. By increasing women's homeownership, we can leverage the entrepreneurial strength of women and help bring the awareness of women's poverty.