Happy International Day of the Girl!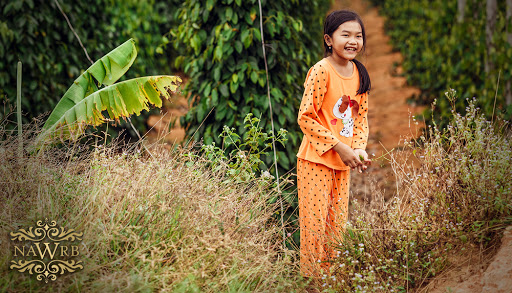 In 2011, the United Nations declared October 11 as the International Day of the Girl in order to "help galvanize worldwide enthusiasm for goals to better girls' lives, providing an opportunity for them to show leadership and reach their full potential." The observance is viewed as a day of action, a 100 percent youth-led movement working toward gender equality and the advancement of women's rights.
The importance of empowering girls around the world cannot be emphasized enough. Girls who are empowered and given equal access to opportunities will be positioned to achieve their dreams and inspire the next generation. The impact on our world and on cultures and economies across the globe of girls who are raised with the mindset that they are equal and have no limits to their achievements is immense.
While the world is slowly making progress in dismantling gender inequalities, most of the work remains to be done.
Statistics on Girls
130 million girls are out of school
35 percent of women have been subjected to physical or sexual violence
Only 4 percent of leading U.S. companies have female CEOs
In low- and middle-income countries, 40 percent of girls are married before they turn 18
In the U.S., women earn 57 percent of all undergraduate degrees but only 18 percent of all undergraduate computer and information sciences degrees
In the U.S., 90 percent of eating disorders are found in girls
How can you participate? Support and contribute to organizations and causes helping women and girls. Share your story of a powerful girl or woman on social media by using the hashtags #DayoftheGirl #IDG and #NAWRBGirlsDay throughout the day! By showcasing these stories, we can contribute to the end of gender imbalances and set an example for today's youth.
Join NAWRB in celebrating International Day of the Girl. Spread the word to raise awareness and empower the girls in your life! When women and girls succeed, we all do.