Celebrities Join Project Empowering Underprivileged Youth through Real Estate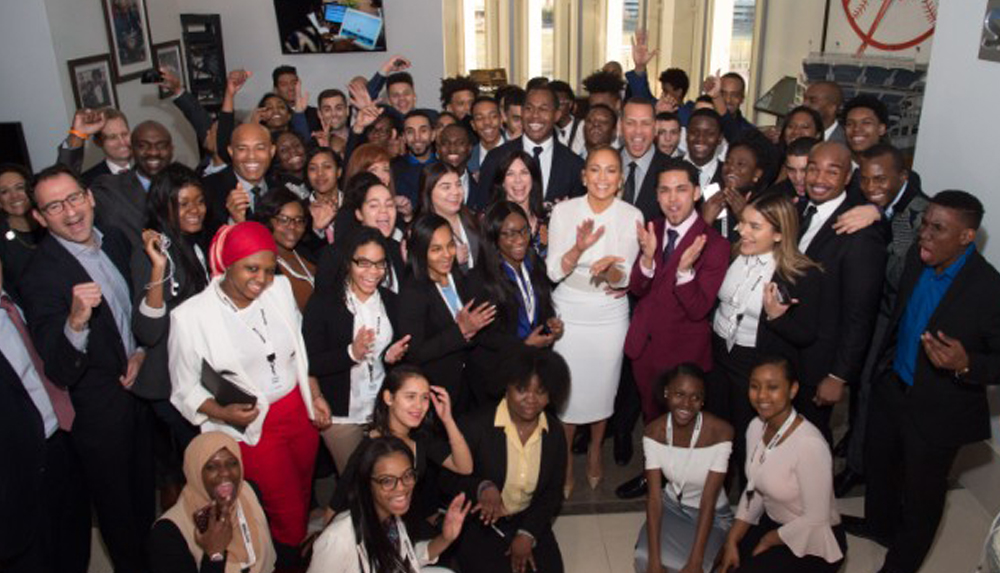 This past weekend celebrities and experienced business professionals, Alex Rodriguez and Jennifer Lopez, skipped the Oscars to give their support to Project Destined—a program that empowers inner city youth through financial literacy in real estate and provides them opportunities to have shares in properties to support their college education.
Project Destined, a 501(c)3 non-profit, was founded by Cedric Bobo, a former executive with the Carlyle group and powerful investor on Wall Street. Its mission is "to transform minority youth into owners and stakeholders in the communities in which they live, work and play. With the careful guidance of its leadership team, Project Destined will produce the nation's largest number of minority owners of real estate under the age of 18…one block at a time."
The organization has programs across the United States and offers students in urban areas invaluable education in leadership development and financial literacy, first-hand experience with industry professionals and networking opportunities, and short-term internships with the world's leading companies.
The scholars of the program were mentored by Harvard Business Schools students during a 'boot camp,' where they developed presentations and offer letters for two apartment buildings in the Bronx. They made their "pitches" this past Sunday in front of a distinguished panel of experts, including Bronx natives Rodriguez and Lopez.
"I was born right down the street in Washington Heights," Rodriguez said. "I have always loved baseball and business. Real estate is a way out of the 'hood."
In addition to providing inner-city youth with the tools for financial success and independence, Project Destined also gives them a share of the profits: 20 percent of its profits from the two buildings it purchased are distributed in the form of scholarships, offered every quarter. "This project is such a special thing because it's teaching children at this level in inner cities to know what it is to actually own something very early," Jennifer Lopez stated.
To learn more about Project Destined, click here.