2018 NAWRB Conference:

"Year of Women"
At this year's 5th Annual NAWRB Conference in the heart of Chicago's historic business district, we champion a year in which women have made more strides than ever.
Don't miss our exclusive
SHETalks-Solutions.Housing.Equality.
Immerse yourself in expert advice from influential leaders with the loudest voices advancing gender equality. Get motivated with concise, impactful 20-minute presentations on key issues affecting the real estate and housing industry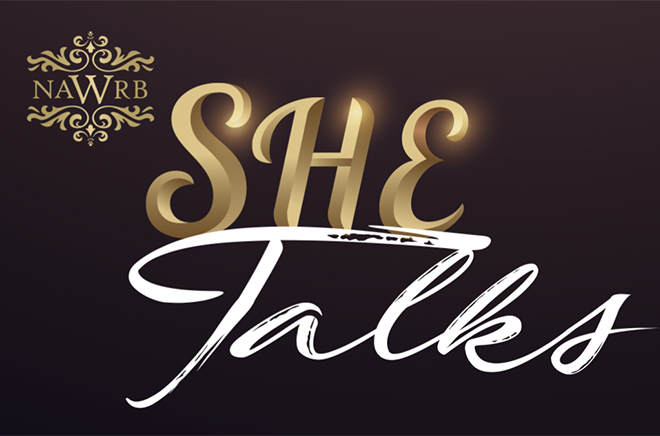 Key Conference Topics
● Thriving Amidst Industry Disruptions
● Technology Human Balance™
● OMWI-Procuring Contracts
● NAWRB's Diversity & Inclusion Leadership Council (NDILC)
● Investing in Opportunity Act, Tax Reform
● Access to Capital-$5,000 to $200 million and above
● Building Infrastructure, Agricultural, Disaster Recovery
● Women in Military Service
● Women's Homeownership: Dream, Stability & Sanctuary
● Women's Global Issues
● Boosting Your Confidence Through Coaching/Mentoring
Millions of dollars in procurement contracts and vendor relations were secured from connections made at our conferences.
Tickets On-Sale
Limited Quantities Available.
It's Our Year:

Grab a Seat!
Influential speakers? Thought leaders? We've got them. Opportunities to network? Second-to-none. But what makes this conference unlike any other is our targeted action-oriented approach and our exclusivity—giving you more than simply a fun weekend and way to meet people. You will have a seat at the table. You will have a seat at the table, including our signature MatchMaking Roundtable sessions for senior executive women.
Don't wait to take advantage of our early conference rates before our slots fill up. Click here to find out which conference packages are right for you.
The Standard Club
320 S Plymouth Ct, Chicago, IL 60604
The Standard Club sold out of rooms! Don't worry, a limited amount of rooms are still available at the Union League Club of Chicago
65 W. Jackson Blvd., Chicago, IL. 60604
Reference the NAWRB room block when calling in order to receive the special rate. For Reservations please call: P:312.435.4821
Celebrate the Roaring Thirty Awards
The NAWRB Roaring Thirty Awards celebrate women leaders working their way up to the top, speaking up for gender equality and forging the path to success for all women. These are trailblazers and thought leaders transcending obstacles and marking their place at the frontier of change.
Join us as we honor these incredible women at our Roaring Thirty Awards Gala on July 30th, 2018 in Chicago, IL during the 2018 NAWRB 5th Annual Conference, "Year of Women." This year, we are thrilled to have U.S. bank as a sponsor.
Our attire theme for this year's Roaring Thirty Awards Gala is "Women in Red." It will be an intimate celebration with networking opportunities, professional photographers and—to cap things off—a night of dancing!
Already a NAWRB Member? Experience the best prices NAWRB has to offer!
Are you ready to experience the 5th Annual NAWRB Conference? Get the best ticket prices for your needs.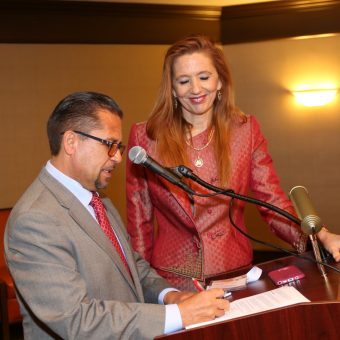 Be the Man
It may be the "Year of the Women" but we wouldn't be able to do it all without the men who are partners and advocates in our business. It's critical to have male voices at the table, especially men who work for and with women-owned businesses.
When women aren't supported, money and influence are left on the table. Get ahead of the game by joining us as a male advocate.
Be the Man— join us at our 2018 NAWRB Conference.

Roaring Thirty Award Sponsorship Packages