Desiree Patno

Founder & CEO
Desirée Patno is the CEO and President of the National Association of Women in Real Estate Businesses (NAWRB) and Desirée Patno Enterprises, Inc. (DPE). With over 25 years in real estate and championing gender equality, she brings insider knowledge to NAWRB's mission of advancing women and women-owned businesses in the housing ecosystem.
As Vice Chairwoman of NAWRB's Diversity & Inclusion Leadership Council she oversees the accountability of increased utilization of women-owned and small businesses and women inclusion at all levels. Since 2010, NAWRB has brought the awareness of the diverse opportunities provided by the Office(s) of Minority and Women Inclusion (OMWI) established by Section 342 of the Dodd-Frank Wall Street Reform and Consumer Protection Act.
Desirée resides on the Women Impacting Public Policy (WIPP) Leadership Advisory Council and Enterprising Women Advisory Board. In 2012, she won the prestigious Enterprising Women of the Year and HousingWire's Women of Influence awards, receiving the HousingWire award again in 2016. Recently, she was selected the Small Business Administration's (SBA) Women in Business Champion of the Year and NAWRB is honored to be listed as a Women's Entrepreneurship Partner for the SBA.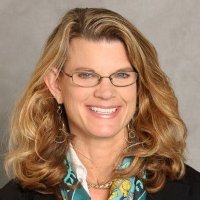 Rebecca Steele

NDILC Chairwoman
Chairwoman: Rebecca Steele, President of Sigma Associates LLC
She brings more than 20 years of mortgage origination, community and consumer housing communications and solutions, working with the nations largest banks.  She also has significant default servicing industry expertise, and operations, production, and project/change management (Lean Six Sigma) leadership experience. Steele was the national mortgage outreach executive for Bank of America, where she also managed default servicing management within home loans servicing and was head of national servicing and centralized retail mortgage sales.  She has led many of the mortgage process improvements and projects related to controls, risk and compliance, as well as implementation of many of the new requirements for Dodd Frank and the Consumer Financial Protection Bureau. She most recently founded and was CEO for the Steele Advisory and Services LLC, where she led the strategic and business development efforts for several strategic national servicer and vendor management companies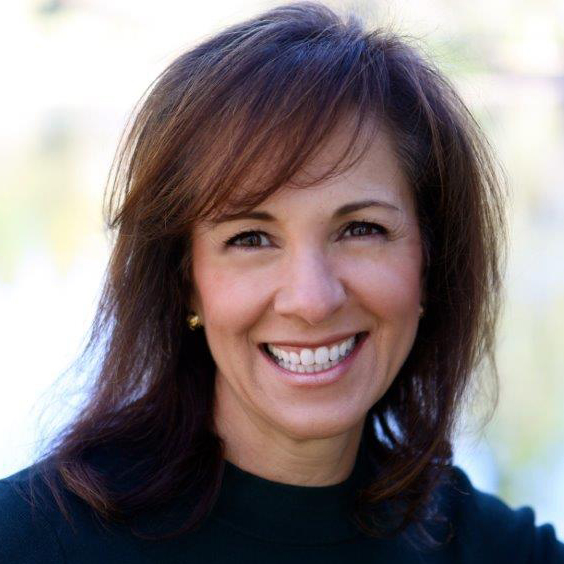 Irma Delgado - Trikas

Government Relations Chairwoman
Since graduating from California State University Sacramento in 1991 with a Bachelor of Science in Business Administration degree with International Business Concentration, Irma Delgado-Trikas has covered a multitude of industries including industrial, construction, finance, mortgage wholesale and most recently escrow and title.
Through her many years at WMC (mortgage division of GE), she has built lasting relationships and excelled to the President's Club reaching numbers of $70 million per month in closings her first year. Irma's skill to grow her pipeline so quickly resulted in the building of her own team within the company.
Her team building and management skills created a solid foundation for Security National Escrow, Inc. Irma's ability to cultivate strong partnerships through persistent communications has resulted in rapid growth, client satisfaction and loyalty. Irma's success with Security National Escrow, Inc. led to the formation of a signing company, First National Signings, and a title agency, Arista National Title, in California and Florida which she continues to manage and operate. Arista National Title Company has shown the same rapid growth and success as Security National Escrow, Inc. due to Irma's dedication and philosophy that "settlement services should be a seamless process no matter where you do business and that professionalism and personal service should always come first".
In May, 2012 Irma was nominated by the Orange County Business Journal for the Orange County Business Woman of the Year award and was recognized in the May edition publishing the nominee announcements. Additionally, In October, 2012 Security National Escrow, Inc. was listed in the Orange County Business Journal as number 35 of 154 Fastest Growing Private Companies published.
Irma has since consolidated escrow services into one company, using Arista National Title as the primary company allowing expansion into a larger coverage area while having the ability to offer title and escrow services from a single source.
Jay Jones

President & Owner of Chrimata, Inc.
Jay Jones is the President and owner of Chrimata, Inc.
As President of Chrimata, Jay was directly involved in hundreds of purchases of investment properties and later manage the rental properties portfolio. Jay formed Chrimata "Management professional leasing company" to meet the needs of other companies employee demands. Prior to forming Chrimata, Jay was a Senior Scientist for Xontech, Inc, a Leading Defense contractor. A data analyst and system integration specialist conducting and analyzing flight mission experiments for the space defense program. Jay is an active community leader who sat on the board of Directors for AYSO soccer league and coach many teams through the years embracing the motto "Everyone Plays." A father of 4 boys, jay is consistently supporting the lives of the young. Jay hopes to one day teach Physics at the high school level.
Cindy Conrad

Certification Consultant
Cindy Conrad is an Enrolled Agent and has provided accounting and tax services for clients the past 18 years. She is the owner of Conrad Accounting & Tax Services located in Irvine, Calif. She prides herself on offering exceptional customer service to business owners in the area of tax, accounting and business management. Prior to embarking on a career in accounting, she worked for Ford Motor Company and Campbell Soup Company as a marketing manager and assistant marketing research manager. She is a graduate of Nathaniel Hawthorne College in Antrim, NH, with a Bachelor's Degree in Economics and Business Administration and Fairleigh Dickinson University with a Master's Degree in Marketing.
Kendall Roderick

Graphic Design
Kendall Roderick is the Graphic Designer at NAWRB. She has her BFA in Graphic Design, an Associates degree in English and her Industrial Design Certificate. She has had three short stories, two poems and three books published in the last seven years.  When she isn't designing, she is writing, obsessing over books, her wonderful husband, and their three furry children.
Belester Benitez

Content Writer
Belester Benitez is a Content Writer at NAWRB. He is a graduate of the University of California, Irvine with a Bachelor of Arts degree in English with The Emphasis in Creative Writing and a Global Cultures minor. In his free time he enjoys writing, reading, going to the movies, sports, trying new restaurants, and spending time with his family and friends.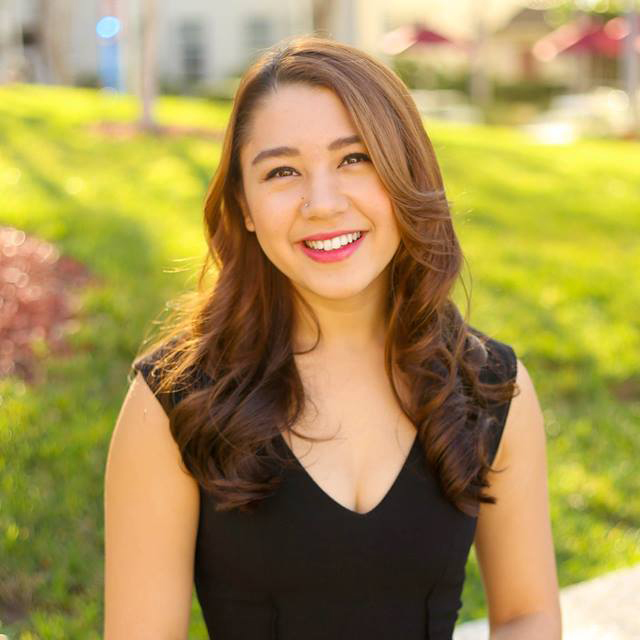 McKenna Koledo

NAWRB Intern
McKenna Koledo is a junior business finance major at Chapman University. She excels in her internship position and adds her natural entrepreneurial spirit to the NAWRB team. Her on-campus experience as Vice President of Chapman SwingCats, Facility Management Director of Kappa Alpha Theta, and an Orientation Leader for the incoming freshman class developed her leadership skills and motivation for success. She strives to explore a career in finance after graduation to someday own her own business supporting woman's health and wellness.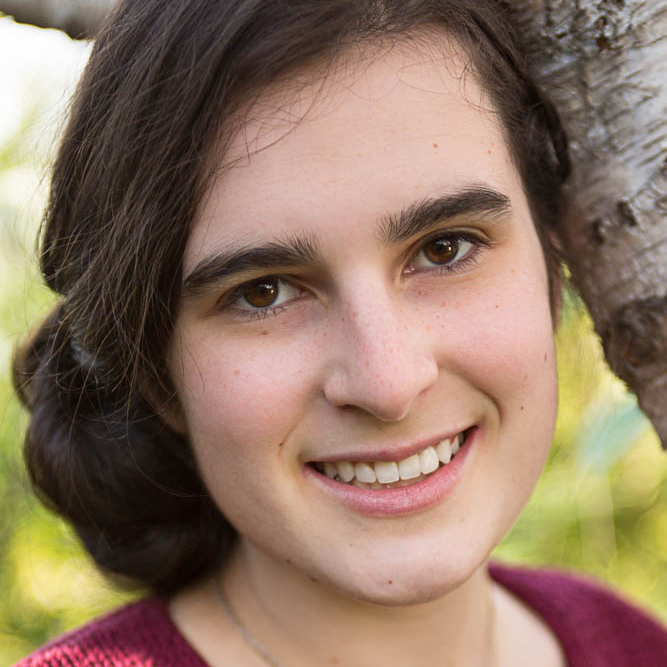 Colette Grubman

NAWRB Intern
Colette Grubman is a Sophomore English literature major at Chapman University. She interns as a social media marketer at NAWRB. At Chapman she holds the title of Vice President at Chapman C.A.R.E.S. Off-campus, she volunteers with the Friendship Foundation, instilling daily life skills in special needs children and young adults. Colette strives to one day become a young adult fiction novel editor.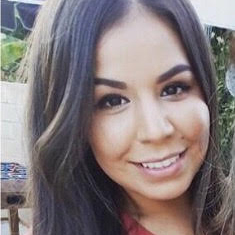 Yvette Hernandez

NAWRB Intern
Yvette Hernandez is a business marketing major at California State University of Fullerton. She interns as an event planner and social media marketer at NAWRB. Her campus experience as member of the Business Latino Association developed her team player skills. She strives to explore a career in marketing after graduation.
Marissa de Swart

NAWRB Intern
Marissa de Swart, our Dutch intern, is in charge of our government relations with the Netherlands. At the age of 16, Marissa became part of the European Youth Parliament. Being part of this organization has not only contributed to her choice of studying European Studies (majoring in European Law) at the University of Amsterdam, but it has also given her the drive to contribute to international politics in the future. Marissa is currently studying abroad for a semester at Chapman University in Orange CA. At Chapman University Marissa is following courses that are part of the Peace and Leadership program. By following these courses Marissa wishes to learn how leadership works and whether good leadership can contribute to the continuation of a peaceful Europe in which human rights, democracy and democratization are respected and supported by its people.
Burgandy Basulto

NAWRB Writer
Burgandy Basulto is a writing intern at NAWRB. She is an alumna of California State University, Fullerton, where she earned her Bachelor of Arts in English and philosophy. She plans to attend graduate school for philosophy in order to pursue a career in academia. Her passions include writing, reading, traveling, photography, and a good cup (or two) of coffee.