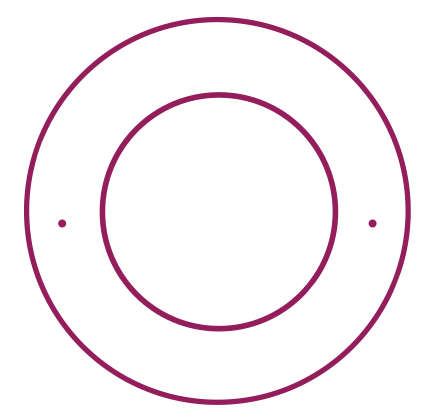 The NAWRB Certified Delegate Program is accepting applications from women leaders bringing their expertise to the housing ecosystem.
Industry veterans specializing in the housing ecosystem will bring laser focus to women's economic issues with one, unified voice. The nature of the program will perpetuate nationwide collaboration to mitigate gender-based imbalances in the workforce and increase small business sustainability, especially women-owned.
By increasing the presence of executive women speakers in government, public and private forums, NAWRB is strengthening and expanding a national platform for women's economic growth, while leveraging women's expertise and leadership within their local communities.
"We are thrilled to announce our new Certified Delegate Spokeswoman Program," stated Desirée Patno, NAWRB CEO and President. "We have been working hard to stabilize the seas in the advancement of gender equality, to work smarter and bring women's issues to the forefront with accountability and results. As our spokeswomen give back and mentor other women, they are paving the way for future generations to succeed."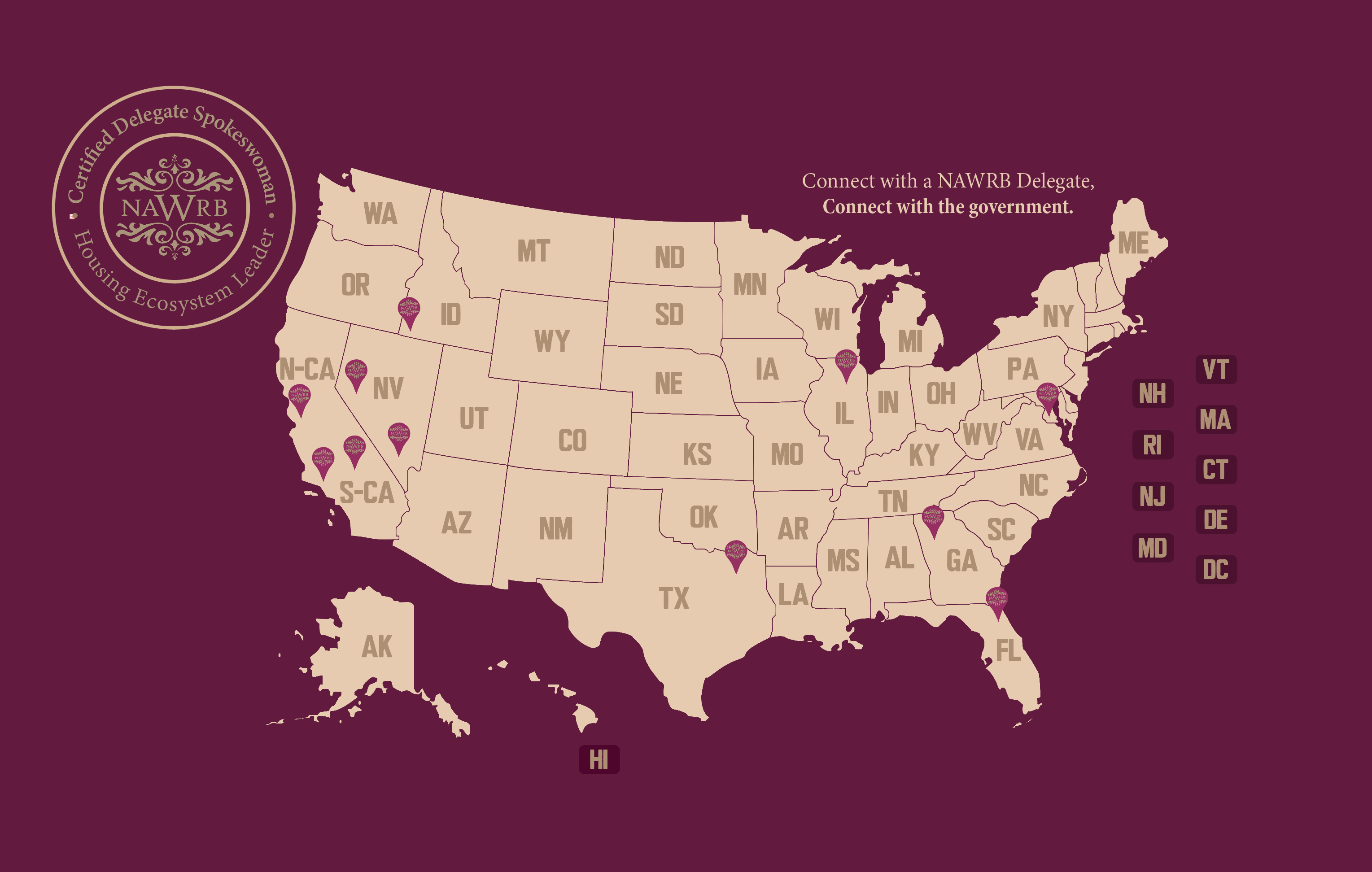 Leverage your skills as a leader and influencer in the women's movement. Become a NAWRB Certified Delegate Spokeswoman today!
Connect with a Certified NAWRB Delegate Spokeswoman
Current NAWRB Certified Delegates
Angie Weeks
Realtor, Metro Estates
Angie specializes in Orange County home sales. She also specializes in drone pictures, staging, marketing, and the best photographers to get listings sold for top dollar. Angie is always serving sellers, first-time buyers, move-up buyers, AirBnB investors, & flippers with a smile. The AskAngie Team provides first-class service to everyone using the latest in technology and has created a one-of-a-kind homebuying wedding registry, Vow2save.
Angie is a graduate of Howard University College of Pharmacy in Washington, D.C., a graduate of Emory University's Rollins School of Public Health, as well as a graduate from the Mayo Clinic Wellness Coaching Graduate Certificate Program. She holds several designations from the National Association of Realtors including the following: Accredited Buyer's Representative (ABR), Certified International Property Specialist (CIPS), Certified New Home Specialist (CNHS) and Certified Residential Specialist (CRS). She recently became certified as a Delegate Spokeswoman with Women in the Housing & Real Estate Ecosystem (NAWRB).
Decided at 10 years old I didn't want to be dependent on anyone when I watched my mom get divorced… and have to move to a trailer home and work at Burger King.
Always had a midwestern work ethic. Had a paper route by age 12, and averaged 3 jobs at a time while in High School juggling with cheerleading and student leadership.
I graduated top 10% of my class, was Senior Class President, and was in the National Honor Society. I was accepted into Michigan State but my mom would not co-sign for the loan for me to attend, so I went to Macomb Community College on a scholarship, and then headed to California. I had $400 and my car when I left.
I did not want to start my life off in debt, and I had heard CA offered quality education at reasonable rates. While I was waiting for my residency in 1997, I was evicted from my apartment for having a bully breed dog. Rather than getting rid of my pup, this challenge led me into homeownership at age 19, where I purchased a 3 bedroom townhome in Laguna Hills and lived with 3-5 roommates at any given time so I could afford the payments.
I attended Golden West & Saddleback College, where I got graphic design and technical knowledge. I was also hired at a startup company Advanced Access that did websites for Realtors, and I grew with that company into management. I managed customer service, trained new hires, and educated on Search Engine Optimization (SEO).
When that company denied my 3-week request for time off to get married, I knew it was time for a change. One of my clients had been trying to recruit me into real estate, so I decided that a flexible schedule was what I needed. I took a pay cut to go work Metro Estates front desk and get my real estate license. My broker allowed me to start my own Internet Marketing company, and I sold SEO to his agents on the side for additional income. This is how Cal Coast Web Design was born.
I learned the real estate ropes, built my company, and helped to make other businesses wildly successful in the search engines. I regularly attended the annual Search Engine Strategies convention and stayed up-to-date with the ever-changing technology of SEO.
We fell upon hard times in 2007 with a bridge loan, so I learned all about the foreclosure process from real-life experience. I almost lost my main home 3x but was blessed to receive a 300K principal reduction and loan modification in 2012 after my divorce was finalized.
I was the Chair of Young Professionals Network in 2012, and used that leadership position to create an annual event with Chapman University called Homeownership Day. http://www.ochomefair.com Still runs yearly and helps educate consumers how to safely buy, sell and invest in real estate.
It was about 2013 when I realized that working my Internet Marketing business was about as profitable as owning property, but it was 10x as difficult. I began working real estate full time and became a silent partner in Cal Coast.
I created a down payment crowdfunding platform with my tech background and real estate passion called Vow2Save, and began enhancing this to build a residual income for myself while helping the underdog into homeownership.
I continued my real estate education with my Green designation, Certified International Property Specialist designation, Real Estate Specialist – Divorce designation, and Short Sale Foreclosure Resource certification.
I began rebuilding my portfolio in 2016 with a purchase of a 2nd home in Santa Ana. I accidentally fell into renting out that home on AirBnB, to discover the major benefits of vacation rentals, and have been focusing on those the last few years.
FlowerDenRetreats.com is the vision for our vacation rentals, and we are theming them towards art and wellness. Eventually each property will have an art studio, sensory deprivation tank, and therapeutic art class options.
I now have 3 homes (2 in CA one in MI) and love to teach people how to build wealth the easy way, through homeownership.
Laura Harbison
Broker/Owner Realty Executives Southern Nevada Properties
Laura grew up in a military family, where moving wasn't an "if", it was a "when"! Having worked in the residential real estate market since 1986, Laura has been involved in over 6800 successful real estate transactions and holds many industry-specific designations and certifications. She and her husband John reside in Henderson, Nevada, and have 7 amazing children. Laura owns and manages a Realty Executives franchise office with 14 agents and employees, and is the top producing agent worldwide for Realty Executives International.
To learn more about Laura's journey as a leading woman, click here!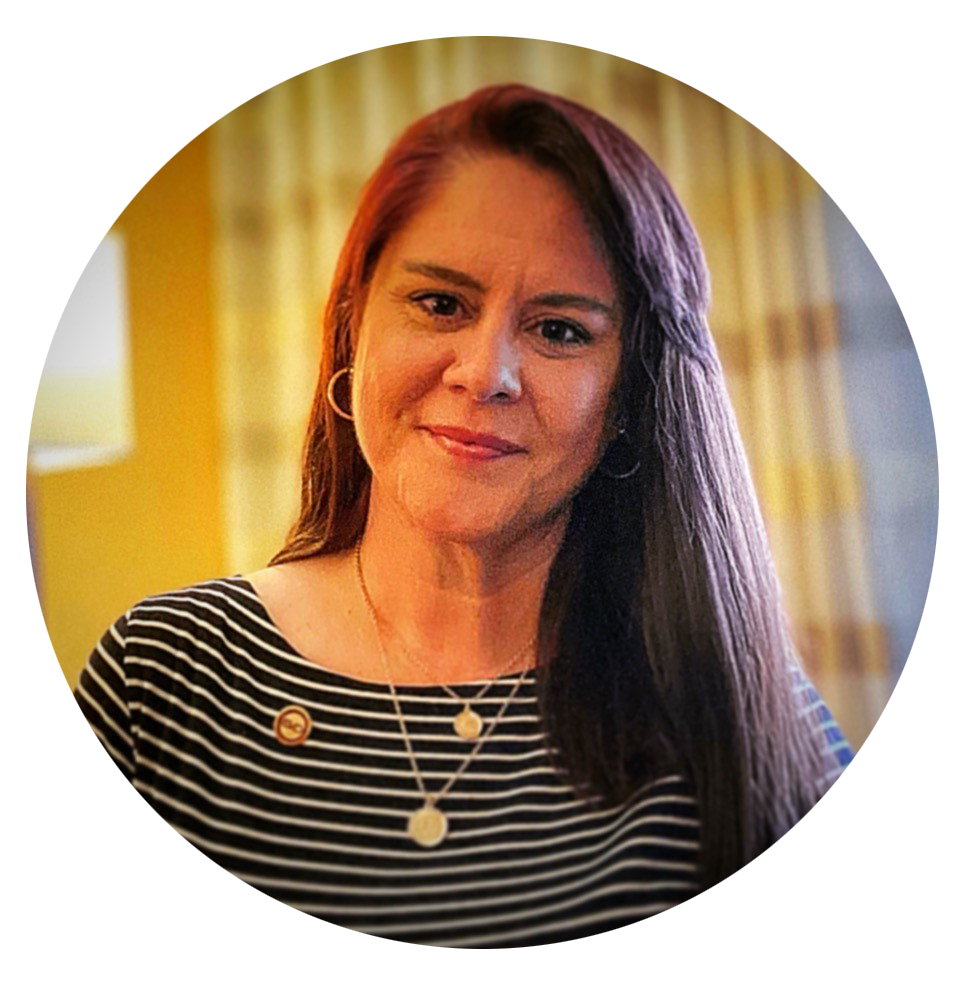 Leora Ruzin
Director - Board of Directors, 20/20 Vision for Success Coaching
Leora Ruzin, CMB is the Director – Board of Directors at 20/20 Vision for Success Coaching, in addition to being the Managing Editor of Mortgage Women Magazine. A 14-year veteran in the mortgage industry, Leora is incredibly passionate about spreading awareness on helping everyone achieve the American dream of homeownership. She is a fierce advocate for housing finance reform and common sense of credit policy. Leora is the winner of numerous prestigious industry awards, including Housing Wire's 2020 "Women of Influence" and National Mortgage Professional Magazine's 2020 "Women of Inspiration".
An Army veteran, she understands the importance of insuring no one is left behind, and truly feels that anything can be achieved through perseverance and teamwork. Her experience with trauma, both as a cancer survivor and a survivor of sexual and physical abuse, has given her the drive and passion to help other women find hope and strength during similar circumstances. When Leora is not spending her time advocating for homeownership and spreading the word about the importance of investing in personal goals, she continues to expand her own knowledge through reading and attending industry workshops.
Leora holds an Associates degree in Accounting, a Bachelor's degree in Business Management, and she is a veteran of the United States Army. She currently resides in Merced, CA with her husband and daughter.
To learn more about Leora's journey as a leading woman, click here!
Mickey Vandenberg
Senior Vice President/National Escrow Administrator for WFG National Title Insurance Company
Experience. Mickey Vandenberg is the Senior Vice President/National Escrow Administrator for WFG National Title Insurance Company where she has been responsible for the development, implementation and oversight of escrow practices and procedures since January 2014. She began her career in Oregon in 1990 where she started in customer service for a national title insurance company, moving shortly thereafter into its escrow settlement services division where she worked her way up the ranks to the escrow officer position, ultimately leading into escrow supervision and administration. Her desk experience over the years runs deep, closing residential and commercial transactions of all kinds, ranging from mobile homes to complex commercial deals involving multiple properties and states. Focusing on the commercial side, she ran a successful national commercial desk for several years. Mickey's experience has given her a broad range of technical and operational expertise nationally, as well as in the Southern California market. She brings her national perspective of geographic closing practices to her current work at WFG and her other roles in the escrow settlement industry. Mickey is considered a subject matter expert for western states closing practices, and has become known as an escrow operational expert for regulatory compliance for TILA-RESPA Integrated Disclosures (TRID).
Trade Associations. Mickey has been a board member of the Orange County Escrow Association (OCEA) since 2015, and is its 2019 President. Also an active director of the California Escrow Association (CEA), she chaired the Escrow Practices Committee in 2016/2017/2018 and is 2017/2018 Leadership Committee Chair and Escrow Practices Committee Chair. Through her association with CEA, she is involved in the Education and Government Affairs Committees for the American Escrow Association (AEA). Mickey is a member of the Settlement Committee of the California Land Title Association (CLTA) that started in 2017 with initial specific focus on SB2. Representing WFG on various national workgroups, Mickey served on the American Land Title Association's ALTA Business Cases Workgroup which produced its whitepaper for title and settlement service providers, "TILA-RESPA Integrated Disclosures (TRID) Operational Considerations." She is an active participant in MISMO Closing Instructions and Remote Online Notary Development Work Groups.
Educational Outreach. Mickey's allied industry educational outreach efforts include individual speaking events as well as panel participation for California Land Title Association, California Escrow Association, National Association of Hispanic Real Estate Professionals, Louisiana Land Title Association and various other realtor and lender events. In 2015 Mickey became an Instructor for the Escrow Training Institute (ETI) in Southern California. As an escrow settlement TRID functional expert, to date Mickey's ETI TRID training classes have been attended by well over 800 attendees. Mickey is co-creator of the 2015 and 2016 "TRID Tsunami" series, including training and implementation guides, for the escrow settlement professional. Mickey continues to provide education on escrow related topics emphasizing the eClosing landscape and the changing escrow settlement desk.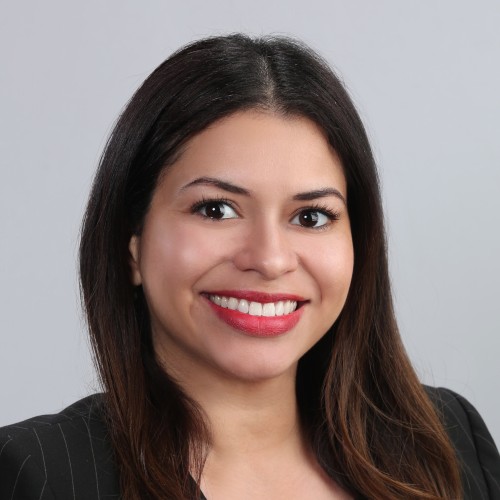 Nancy Obando
Diverse Markets Business Development Manager
Through various leadership roles, I learned the true importance of external public relations at the corporate level in order to effectively be a voice within the community, develop deep relationships with key players to maximize quality and frequency of exposure. I discovered the importance and my passion for being an advocate for diversity, equity and inclusion. As a previous President running the largest Asian based real estate organization and with current seats in National Association of Minority Mortgage Bankers of America Los Angeles and National Association of Hispanic Real Estate Association, I received many awards from the City of Los Angeles, County of Los Angeles and Congress / U.S House of Representatives for my various contributions within the community.
My vision is to ensure that we are enabling members of minority groups and professionals that invest time and talent in the underserved and emerging communities to establish a deep-rooted foundation toward becoming leaders in the real estate, finance and development sector. My focus is to help. I believe in making helpfulness part of your identity. Only when your desire to help is authentic can it reward you with new real connections and trust within the community.
To learn more about Nancy's journey as a leading woman, click here!
Esther Ayuk. M.P.H., R.Ph.
Customized Real Estate Svcs
Esther Ayuk was born and raised in Cameroon Central Africa and migrated to the United States in 1987. She is the owner and Managing Broker of Bess Consulting and Real Estate Services located in Mableton, Georgia. She graduated from Howard University College of Pharmacy in Washington, D.C., with a BSc in Pharmacy; a graduate of Emory University's Rollins School of Public Health, with a Master's degree in Epidemiology (MPH). She has successfully completed graduate certificate programs in Commercial Real Estate from Cornell University and Wellness Coaching from Mayo Clinic School of Health Sciences.
Prior to venturing into the business world, Esther served as a licensed Pharmacist with Kaiser Permanente for 7 years in various capacities in the states of Maryland and Georgia. In Maryland, she served as the pediatric pharmacist on the P and T Committee, as well as part of the Infusion team. She served as a licensed Pharmacist with PharMerica pharmacy for 12 years where she performed drug utilization review for patience in a long-term care setting. Certified in Pain Management,  she oversaw the managing of a high-volume narcotic usage. Esther also served a Pharmacist at Stadtlanders for 3 years, a specialty care pharmacy, where she provided dispensing and clinical services to HIV, Mental Health, Infertility and Transplant patients. She performed a weekly review of medications with patients and care providers to ensure appropriate blood levels were maintained for Clozaril patients and recommended dosage adjustments accordingly.
After obtaining her MPH from Rollins School of Public Health at Emory University, Esther spent one year working with the drug safety team at Solvay Pharmaceuticals in Marietta Georgia. She served as an expert witness for several cases where the cause of injury and or death was attributed to medication therapy.
After all the years in the healthcare sectors, there was a significant shift in interest and the direction she wanted to take. With over 19  years of active engagement in the real estate industry, Esther's passion is in real estate where she serves as a managing broker and consultant within and outside the United States.  She was affiliated with national real estate companies such as Century 21 Intown Atlanta, where she was a top producing agent until the launching of her brokerage in 2007. By researching the industry, market trends, and conditions, she evaluates real estate projects and provides the best options for her investor clients to maximize their financial goals, as well as engage in locating the ideal homes in the desired neighborhood for owner-occupant clients. She holds some of the most recognized certifications in the industry such as Certified International  Property Specialist, Certified Residential Specialist, and Certified Doctor's agent. Her years of training and experience has enabled her to facilitate hundreds of transactions between clients in the United States, Africa, the Caribbean, and Central America.
Esther serves as the Sustainability and Real Estate Consulting Officer at Elite Trends Group. In her role as part of the senior executive team, she identifies and evaluates global trends, sustainability, and develops strategies for implementation. She offers a unique perspective on Real Estate Project Valuation, Marketing, and Health Impact. In 2018 she was a panelist during the 1st Annual Diaspora Women of African Descent and Collaborators Roundtable Discussion in Washington DC. The event focused on Women, Peace and Development, and Investing in Inclusion.
She serves as a sustainability director with the Ghana International Chamber of Commerce in Atlanta Georgia.  In 2017, Esther was part of the planning team for the International Conference on Gender & Sustainability (ICOGAS), which took place on the margins of the 72nd U.N. General Assembly. The event featured leading global strategists, academics, CEOs, and international leaders, who convened to generate actionable gender equality and women's sustainability solutions. In 2014, she was part of the organizing team of the business forum in Atlanta "Discover Global Markets" along with the U.S. Commercial Services with a focus on Sub – Saharan Africa ( Angola,  Cameroon,  Cote d'Ivoire,  Ethiopia, Ghana,  Kenya, Mozambique,  Nigeria,  South Africa, and  Tanzania ). The forum highlighted industry- and country-specific access to emerging markets and opportunities, provided the tools necessary to succeed in Sub-Saharan Africa, and Leveraged trade finance and multilateral development bank resources to compete successfully.
She is active in her community and has served in various leadership roles. She is currently the president of the Ex-Saker Students Association USA (ExSSA USA), an alumna group of an all-girls secondary and high school in Cameroon with over 350 members in the USA. In her role as President, the association has engaged is activities that foster its mission both in the USA and internationally to empower women and young girls. ExSSA USA co-sponsored the International Day of the Girl alongside the United Nations Foundation in 2019, they have set up the Dreamers Scholarship Fund for academically deserving but financially deprived young girls to attend Saker Baptist College Cameroon, for 7 years with no Financial obligation.
She received the Presidential Knight of Merit Award from the president of the Republic of Cameroon in 2010 and 2014. In 2014, Esther and 14 other dynamic women, including the director of International affairs (Atlanta Mayor's Office), as well as the coordinator of African Relations (Georgia Tech) traveled to Africa on a trade mission. The team visited South Africa, Nigeria, Ghana, and Kenya with the goal of promoting trade between the United States and Africa. She was instrumental in promoting "Celebration of Africa Atlanta 2014".
Esther is purpose-driven and strives daily to serve as a catalyst for system-level changes. She believes the pathway to empower women is through education, collaboration, and partnerships, as women are critical catalysts for meaningful change in the continent of Africa and around the World.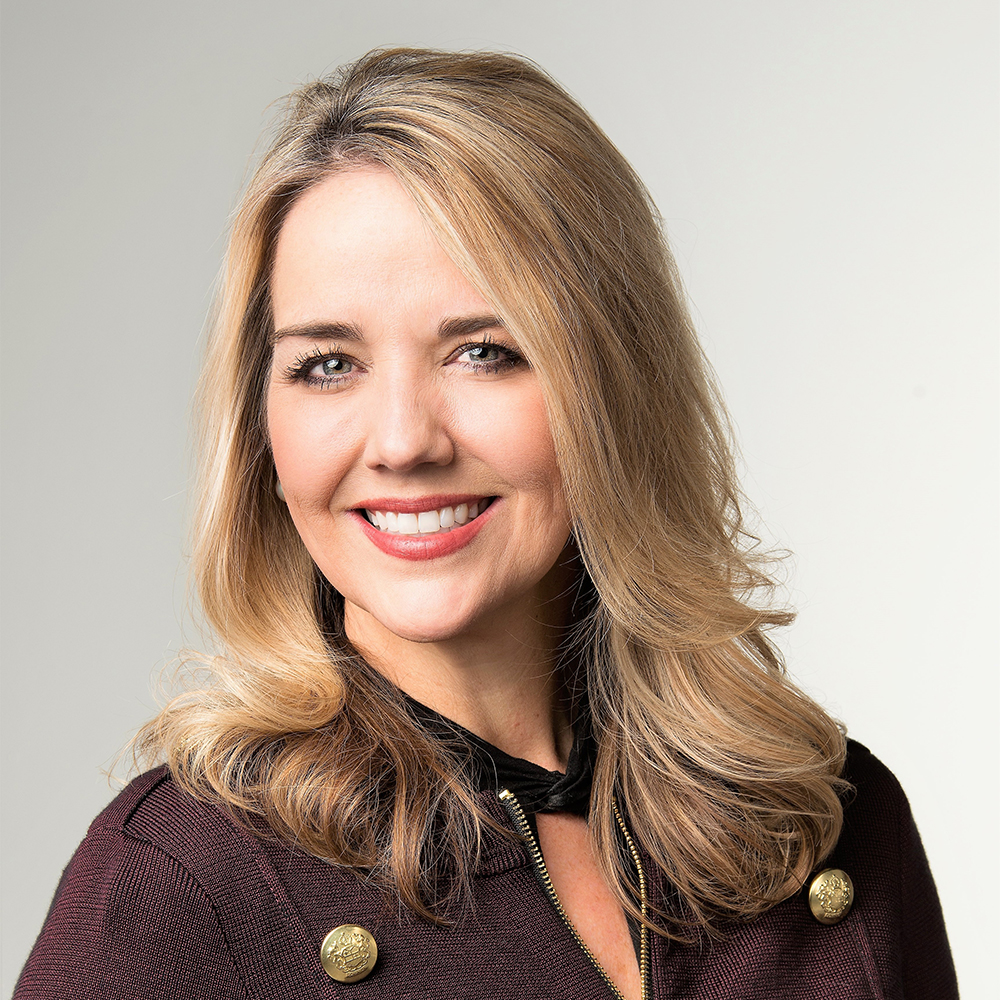 DeAnn Golden
Senior VP & Managing Broker, Berkshire Hathaway HomeServices Georgia Properties
DeAnn Golden, Senior VP & Managing Broker, Berkshire Hathaway HomeServices Georgia Properties, earned her Georgia Real Estate License in 1995, shortly after completing her MBA Degree in Commercial Real Estate, Marketing and Strategic Management. She obtained her Associate Brokers' license in 2000.  Although DeAnn's real estate roots extend back to 1978, helping her mother prep for open houses the first year her mother, Brenda Blanton, became a REALTOR®, then PREA and BHHS franchise owner, who is still actively listing and selling in her 40th year.
DeAnn directly manages over 200 agents in 3 locations in her firm of 24 offices and 1600 agents. Additionally, in serving in leadership at her firm overseeing company training and coaching and involved in special initiatives and strategy. She is charged with recruiting, training and retaining and has proven success turning offices around from deficit to profitability. She developed the first Smart Offices in Atlanta and innovatively designed and launched these efficient footprints for the highly productive, mobile empowered agent seeking a dynamic culture and professional, sustainable careers.
Her passion is training others to develop their talents and is often found in a classroom teaching or coaching or mentoring others. Training transfers knowledge but coaching transforms people—is a quote that resonates with DeAnn. She has been a PREA CCDS and is a Certified Mentor for Brian Buffini's 100 Days to Greatness & Peak Producers and was awarded with a Top Mentor in the Nation Award by Buffini and Company.  She is certified to teach Tom Ferry's Breakthrough by Design and has taught many REBAC courses and hundreds of hours of CE.DeAnn also holds a CRB and has graduated from various leadership programs.
She has been installed as the 2019 Atlanta REALTORS® Association President over a membership of 9000+ REALTORS. She was named Atlanta REALTOR of the Year Award 2018 and in RPAC's President's Circle. She has earned many other prestigious awards from her peers including: E.A Isakson Award recipient, Captain of the Industry and Five Star Circle of Excellence award recipient with the Atlanta REALTORS® Association.
Outside of real estate and making homeownership matter, DeAnn devotes her time to her children Grace 10 and Wilson 7 and several other charitable causes, including #GoldenMoments giving children meaningful moments that a parent may not be able to provide.
To learn more about DeAnn's journey as a leading woman, click here!
Laura Dietz
Broker/Owner/Auctioneer Merlin Enterprises Inc/Summit Realty
I would love to tell you years ago while sitting in my college classroom, I dreamt of becoming a real estate professional, but that would not be true. I could go with a resume of my life, but this would be a novel, so I will start with the day my real estate journey began.
January 17, 1994, 4:30 AM, a day etched in my memory forever. The Northridge earthquake claimed my home, knocking it off the foundation. Three days later, my husband of many years died. Reality set in like the jolt of the earthquake. I was now alone, my home destroyed, and I am the sole support of myself.
In my previous life, I enjoyed, involvement in the Motion Picture Industry and in my spare time, working with several charities. event planning, fundraising, and finding real estate to purchase was second nature for me. I decided I loved working with people, helping others, and venturing into a new industry would be stimulating and very rewarding. I set my mind to a career in real estate.
Upon obtaining my real estate license, I joined a national/international real estate company. That worked well for five years. Then it dawned on me that I was giving several thousand dollars a year to a broker that could be going into my pocket. I obtained my broker's license and created Merlin Enterprises, named after my rescued Arabian horse. Throughout the next few years, Merlin Enterprises grew and specialized in residential, commercial, REO's, and government contracts. I spent numerous hours servicing my clients as well as attending conferences, conventions, and networking. I created a name for myself and a following in the industry.
While attending an out-of-state conference, I was approached by a real estate auctioneer. He offered me the opportunity to add real estate auction services to my already booming real estate business. I jumped at the chance. Merlin Enterprises now offered California a new real estate auction company. My business was thriving, 13 scheduled auctions and my auctioneer develops a case of homesickness and announces he needs to go back to his home state. I enrolled myself at the American School of Auctioneering and, upon completion of the courses, became the first woman certified real estate auctioneer in California at that time. I soon decided to distinguish my real estate business from my auction business and created a women-owned business specializing in real estate. Summit Realty was born.
Summit Realty presently has four offices in Los Angeles and Ventura Counties. I am as passionate about real estate today as I was 26 years ago. Working with people to fulfill their dreams of homeownership, coupled with helping fellow agents by sharing my knowledge and experience plus continuing my education in an ever-changing industry, fills my days with gratitude and satisfaction. I would be remiss in not mentioning there are those days of frustration as well, but I still find time to go back to my roots and be hands-on involved with my charities, even serving on the board of directors of Former Navy SEAL Mike Ritland's Warrior Dog Foundation.
To learn more about Laura's journey as a leading woman, click here!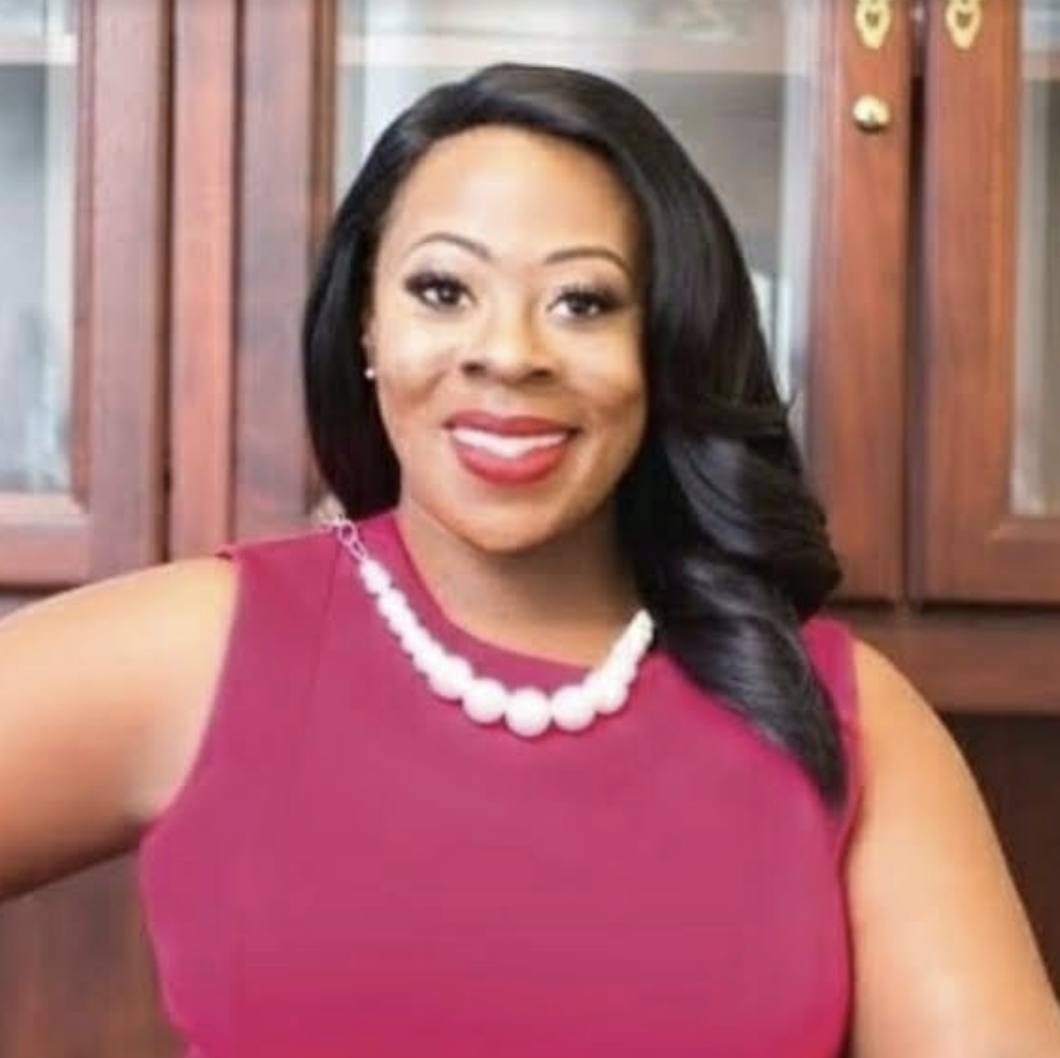 Tiffany Curry
Owner/CEO of Berkshire Hathaway HomeServices
Tiffany Curry is the Owner/CEO of Berkshire Hathaway HomeServices Tiffany Curry & Co., REALTORS® in Houston, Texas. One of the industry's talented rising owners, Tiffany soared from a Top Producing agent on the BHHS National REThink Council as one of BHHS Top 15 agents nationwide specializing in Global and Luxury real estate to the first African American owner of a Berkshire Hathaway HomeServices franchise in the world.
Curry is also the first wholly woman-owned Berkshire Hathaway HomeServices owner in Houston, Texas, the 4th largest city in the United States. BHHS Tiffany Curry & Co., REALTORS® is built on innovation, a supportive environment and family feel that builds on relationships and collaboration.
Curry has received many top honors including: Houston REALTOR® of the Year (youngest in history, Global Power Tour Houston Woman of the Year and Houston Business Journal Top 40 Under 40. Curry received her highest honor to date having been inducted into The National Civil Rights Halls of Fame in 2018.
An advocate of giving back, Curry has served on the NAR Executive Committee and lead the National Association of REALTORS®, REALTOR® Party Community Engagement as the President's Liaison to AREAA, NAHREP, NAREB and NAGLREP. She has also served as WCR Houston President '11, Houston YPN Chair '11 and nearly 100 other positions throughout her career at the local, state and national level.
She is an avid supporter of The Sunshine Kids, Susan G. Komen Breast Cancer Foundation, SPCA and Rebuilding Together Houston.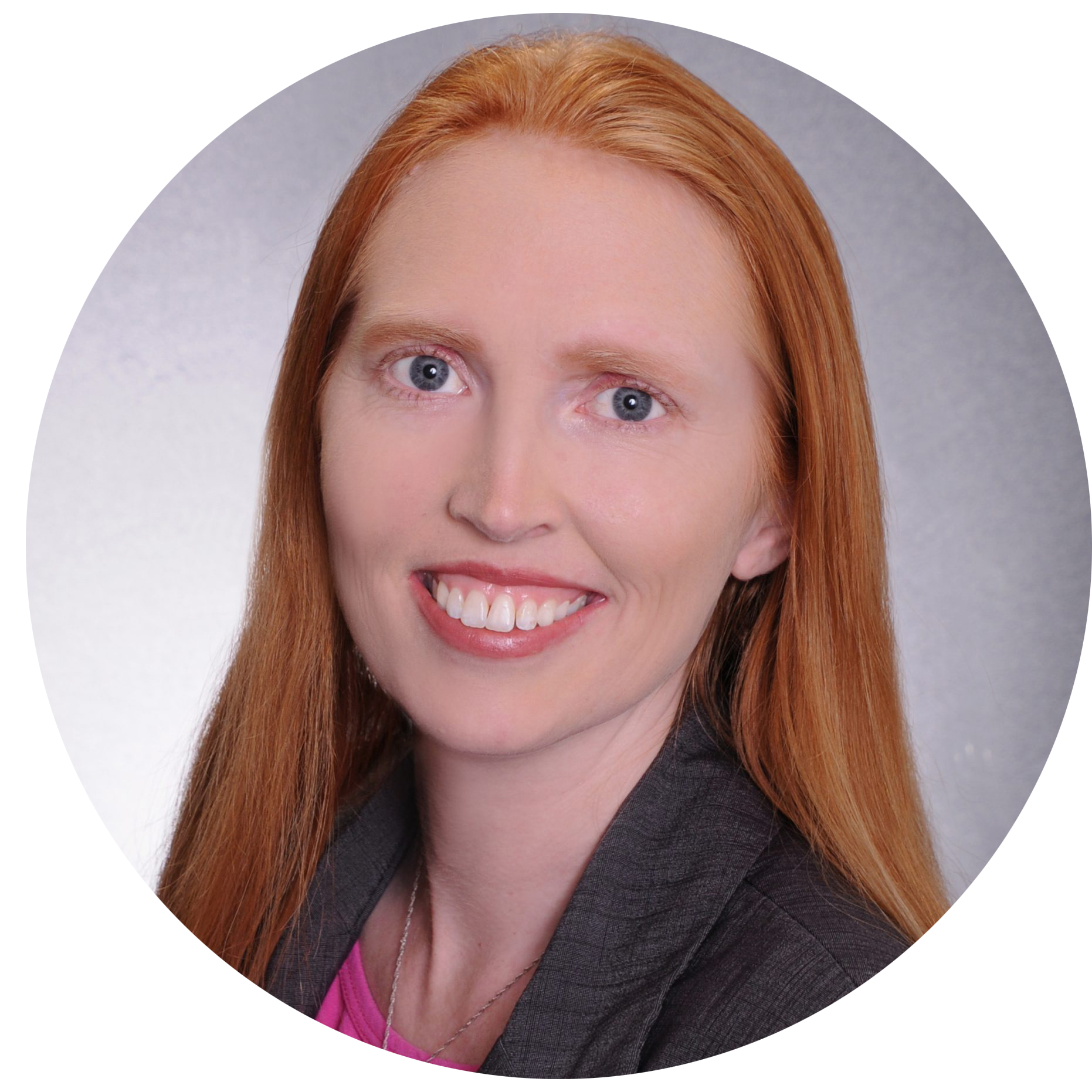 Brandy Nelson
Team Leader of Nelson McNew Associates
As the team leader of Nelson McNew Associates Brandy Nelson is a Broker Associate with Windermere Homes & Estates and Windermere Commercial.  As a consistent Top Producer Brandy's business consists of residential real estate, bank owned properties, commercial sales, and commercial leases.  Successfully selling over 1800 transactions since licensed in 2005.  Brandy has earned the distinctive titles of Executive Premier Director for Reo and Foreclosures as well as the Executive Director for Commercial Properties and the Premier Director of Premier Properties Luxury Division.  With diversified clients including corporations, financial institutions, distressed sellers, and motivated buyers and seller's Brandy and her dynamic team are able to provide solutions to difficult situations.  Brandy has earned a high level of recognition over the years including serving on NAWRB, NAHREP board, REOBROKER, Women Council of Realtor's board, Young Professional Board, and being in the National Top 50 for the number of real estate closed transactions.
To learn more about Brandy's journey as a leading woman, click here!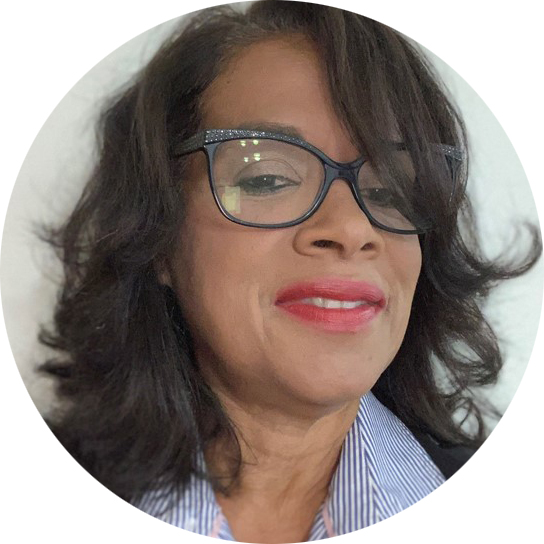 Jennifer Ruspini
Broker at Ruspini Realty
I'm Jennifer Ruspini of Ruspini Realty located in Westport, CT and I want to tell you why I fell in love with Milford and this exquisite, yet comfortable home I have just listed for $2,400,000 located at 50 Eveningside Drive. I've always lived, worked and vacationed within 20-30 minutes of Milford, but once I began investing in the city, I became more in synch with the scenic beauty and convenience to metro north as well as the shoreline and beautiful parks. Besides the fact that Milford is known as a suburb of New York City with a 50,000 + population, it seems to me to be one of the best places to live in Coastal Connecticut considering the value of homes in general. It has the suburban feel so many people seek with easy access to restaurants, bars, shopping and natural environments like Silver Sands State Park & Charles Island. Everyone can appreciate a waterfront property, especially in front of Long Island Sound with the most spectacular view. Well, I invite you to view this exceptional property with grand foyer inside and a grand water oasis outside; all lush and private, all yours with an incredible value.
Nina Fabbri
Director of the Business Partnership Group at HomeServices of America
Nina Fabbri, Director of the Business Partnership Group at HomeServices of America, a Berkshire Hathaway affiliate. Through its operating companies, HomeServices is one of the country's premier providers of homeownership services, including brokerage, mortgage, franchising, title, escrow, insurance, and relocation services. Nina oversees the strategic partnership program for all 50 operating companies.
An 18-year veteran in the real estate industry, she owned a real estate brokerage in Fisher Island, FL for over 10 years.
Nina was a founding member of the AREAA Miami Chapter and President for 2018-19.
She currently serves on the Advisory Board of the AREAA Miami Chapter as well as the Corporate Committee of the New World Symphony.
Nina hold a Bachelor's degree in Business Administration and Political Science. She currently resides in Miami, FL. She is an avid cyclists and golfer.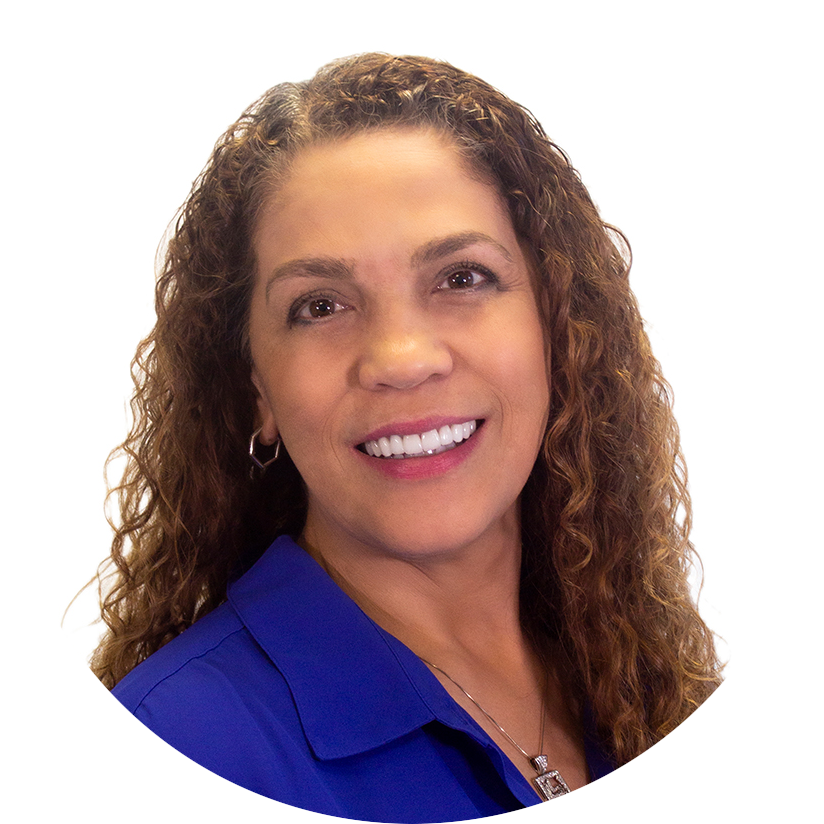 Suha Zehl
Chief Analytics Officer at EPM
With over 30 years of global, information technology, and business experience in various industries, Suha is a genuine, creative, curious, decisive, action-oriented, and results-driven innovator with outstanding communication, team-building and motivational skills. Suha has proven her ability to lead all business intelligence and technology initiatives across multi-disciplines and strategic business units. By leveraging innovation and new technologies, Suha has helped transform organizations with her deep and intrinsic understanding of data and business intelligence and the role they play in brand differentiation to drive organizational growth.
Currently, Suha serves as the Chief Analytics Officer at Equity Prime Mortgage (EPM). Prior to joining EPM, Suha was Chief Information Office at Guidance Residential. Before GR, Suha was the Director of Technology Services at Long & Foster. She is also the Founder and President of her own technology consulting firm, Z Technology Solutions.
In addition to being a Certified Delegate Spokeswoman for NAWRB, Suha also serves as a Director on the Board of Directors for Women with Vision as well as a NAMMBA Visionary Ambassador. Suha has also received numerous industry awards and accolades including Mortgage Women Magazine's 2021 Mortgage Star award and 2019 Women with Vision award, PROGRESS in Lending's 2019 Most Powerful Women in Fintech award, and Housing Wire's 2019 Tech Trendsetter award. She is also a recognized speaker and contributor to various industry venues including NEXT Mortgage Events, Fearless in FinTech, Mortgage Women Magazine, and The Vision Magazine.
Suha is currently pursuing a second post-graduate degree in Business Analytics at Harvard. She is also pursuing her designation as an Accredited Mortgage Professional from the MBA. She is a certified project management professional; she received her Master of Business Administration from the University of Phoenix and her Bachelor of Science in Computer Science from North Carolina State University. In her spare time, Suha is an avid scuba diver, travel enthusiast, an amateur chef, and a novice runner who dreams of running in the Paris Marathon one of these days.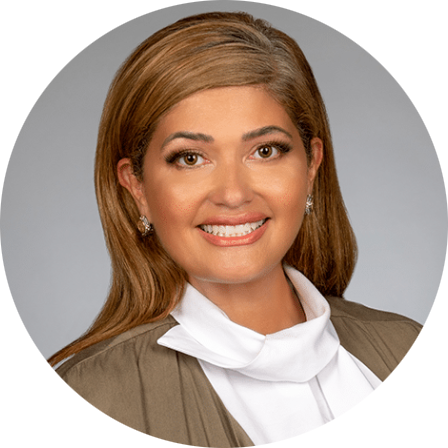 Veronica Montalvo
Educator, Activist and Entrepreneur
Veronica Montalvo's career spans almost 25 years in Sales, Marketing, and Management within the Technology, Education, and Real Estate ecosystems. Montalvo is Founder and President, of The AMAVI Group, a minority and woman owned Consulting & Management Firm. She is a proponent of global collaborations and believes in "doing ALL things with love." So, it is no coincidence, that she named her multilingual international Marketing, Development & Management firm, "AMAVI", which means, "to have loved," in Latin. Veronica is also a Licensed Broker and trusted real estate investment Advisor, specializing in Multi-Family Residential and Commercial Real Estate Acquisitions, and Asset Management. Her personal and professional mission statement aligns perfectly and seamlessly with the NAWRB organization, and that of its Founder, Desiree Patno. Ms. Montalvo is a passionate advocate for human rights, sustainable development, use of renewable materials, advancements in elder care/housing, and the protection & preservation of our Nation's natural resources in Puerto Rico, and beyond.
A thriving Cancer Survivor, Veronica was born and lived in the state of Connecticut prior to relocating to her parent's native Island of Puerto Rico, in 2017. After a thriving career in Education-having been promoted to Senior V.P. of a private University before the age of 40, Montalvo, a natural born Leader and avid world traveler, had embarked on the trip of her lifetime. Montalvo not only visited Puerto Rico, but she also decided to stay, and become part of the future solution within its education and real estate ecosystems. Montalvo's love for an Island, that she may have not been born on, but that was certainly born within her, is unquestionable. That said, it was not long after her arrival, that Veronica's commitment to Puerto Rico would be tested several times over. She was residing on the island when Hurricane Maria made land fall, devastated, and completely disseminated homes, destroyed green life, flooded towns, and wreaked havoc on its already weak infrastructure that impacted the lives of 3.5 million Americans. The Island was unrecognizable with an estimated $100 billion in damages. Her life, as she knew it, had changed in less than 24 hrs. Besides her triumph over Cancer, Montalvo credits Hurricane Maria and its after-math as the 2nd most impactful experience, which changed the trajectory of her life and life's work. As a first responder, and despite losing much of her own personal belongings, she risked her own safety/security to help others in more severely devastated conditions and areas of the Island. Montalvo was also an integral part of a team of volunteers who quickly deployed on response missions across the island, purifying water and disseminating emergency food and supplies, in collaboration with FEMA, non-profit Organizations, and generous private contributions. With a "Calling" and desire to leave every person, place, and property, better than how she encountered them, Ms. Montalvo believes that not all storms come to destroy; But that some truly come to clear a path. Veronica's spirit and life's work is an embodiment and powerful testament to that premise.
Veronica earned her Bachelors degree in Communications in '96, and a Masters Degrees in Business Management, in 2005. She is a recipient of the prestigious Hartford Business Journal Awards, "40 Under 40", in 2012 and the Remarkable Woman in Business, in 2013. Montalvo received several recognitions, and community development humanitarian awards such as The Relief Warrior Award, in 2018 presented by the Latina Power Symposium. When not championing for important causes, you could find Veronica taking photos, practicing archery, yoga, and/or traveling. She also enjoys exploring local farmers market, museums, historic cathedrals/churches/temples, university campus or boutique hotels, which feed her love of art, history, architecture, and design. Veronica, member of the Women supports and volunteers with organizations such as The American Cancer Association, The United Way, Habitat for Humanity.