Desirée Patno

CEO & President
Desirée Patno is the CEO and President of Women in the Housing and Real Estate Ecosystem (NAWRB) and DesiréePatno Enterprises, Inc. (DPE). With almost three decades specializing in the Housing and Real Estate Ecosystem, she leads her executive team's expertise of championing women's economic growth and independence. Representing Fortune 100 companies in their relocation needs and selling thousands of properties across multiple platforms, she brings insider knowledge to NAWRB's mission of advancing women and women-owned businesses.
As Chairwoman of NAWRB's Diversity & Inclusion Leadership Council (NDILC), she oversees the Council's efforts to raise the number of women leaders and grow women's employment and empowerment at all levels in the housing ecosystem. NAWRB has raised awareness of diverse opportunities, supporting the development and implementation of workforce and supplier diversity standards for the multi-trillion dollar housing sector since 2010.
Desirée resides on the Women Impacting Public Policy (WIPP) Leadership Advisory Council and Enterprising Women Advisory Board. The Council for Inclusion in Financial Services (CIFS) gave Desiree the Trailblazer Award in 2018, which honors influencers whose diversity and inclusion initiatives are transforming the industry and community. In 2017, she was named the Highest-Ranking Woman and 4th Overall Top Real Estate Influencer to Follow by Entrepreneur.com, presented On the Margins of the 72nd U.N. General Assembly, The Intersection between Gender Diversity, Innovation and Economic Sustainability, and received the Connected Women of Influence Women's Advocate of the Year Award and Walker's Legacy Power25 Award. In 2016, she was honored with HousingWire's Women of Influence Award and was selected as the Small Business Administration's (SBA) Women in Business Champion of the Year.
In 2012, Desiree won the prestigious Enterprising Women of the Year Award, as well as HousingWire's Women of Influence Award for the first time. NAWRB is honored to be one of only 11 organizations listed as a Women's Entrepreneurship Partner for the SBA.
Desiree is the Publisher of NAWRB Magazine—winner of the APEX Award for Publication Excellence in 2015, 2016, 2017, 2018—and is a monthly contributor to RISMedia's Real Estate Magazine, National Mortgage Professional Magazine, Inman and various industry publications.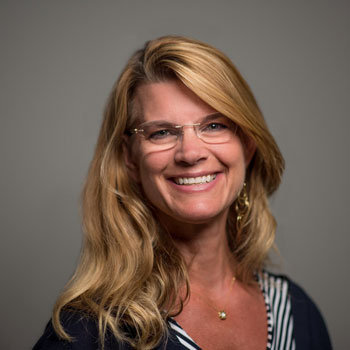 Rebecca Steele

NDILC Co-Chairwoman
Co-Chairwoman: Rebecca Steele, CEO and President of the National Foundation for Credit Counseling (NFCC)
She brings more than 20 years of mortgage origination, community and consumer housing communications and solutions, working with the nations largest banks.  She also has significant default servicing industry expertise, and operations, production, and project/change management (Lean Six Sigma) leadership experience. Steele was the national mortgage outreach executive for Bank of America, where she also managed default servicing management within home loans servicing and was head of national servicing and centralized retail mortgage sales.  She has led many of the mortgage process improvements and projects related to controls, risk and compliance, as well as implementation of many of the new requirements for Dodd Frank and the Consumer Financial Protection Bureau. She most recently founded and was CEO for the Steele Advisory and Services LLC, where she led the strategic and business development efforts for several strategic national servicer and vendor management companies
Jay Jones

Procuring Contract Specialist
Jay Jones is the Procuring Contract Specialist
As President of Chrimata, Jay was directly involved in hundreds of purchases of investment properties and later managed its rental properties portfolio. Jay formed Chrimata, a "management professional leasing company" to meet the needs of other companies' employee demands. Prior to forming Chrimata, Jay was a Senior Scientist for Xontech, Inc., a leading defense contractor where he was a data analyst and system integration specialist conducting and analyzing flight mission experiments for the space defense program. Jay is an active community leader who sat on the Board of Directors for AYSO soccer league and coached many teams through the years, embracing the motto "everyone plays." A father of four boys, Jay is consistently supporting the lives of the young. Jay hopes to one day teach Physics at the high school level.
Monda Raquel Webb

Senior Business Consultant
Monda Raquel Webb has over 25 years of extensive corporate, government and non-profit experience with specialties in marketing, mortgage finance, business development, content creation, training, communications, outreach, public relations and partner engagement.
Monda personifies the trifecta experience in the Mortgage Finance industry as a licensed real estate agent (residential market) in MD/DC since 2003, as well as holding positions with Wells Fargo Home Mortgage (primary market) and Fannie Mae (secondary market). She recently completed a 5 year tenure with Making Home Affordable, U.S. Department of the Treasury.
Monda is also a small business owner, with a media and film production company. The publishing arm of Monda Media has published four books and manages author brand, public relations,and marketing/sales of product and ancillary items. Monda then established Little Known Stories Production Company, LLC as the production arm of Monda Media. In 2015, she wrote, directed and produced her first short film, "Zoo (Volkerschau)", which has won 11 U.S. and International Film Festival Awards, including awards from Spain and Indonesia, for "Best Short (film)", "Best Script", "Excellence Award" and other categories. "I'm DNA purposed to create literary and visual art that celebrates humanity," Monda says. I'm an independent filmmaker dedicated to telling little known stories hidden in the crevices of history's pages. A visual archeologist, I'm committed to organic storytelling that elevates, educates and uplifts humanity."
With the depth and breadth of her experiences, Monda brings a unique perspective of the mortgage finance market, which allows her the benefit of understanding all aspects of the industry and communicate effectively to any audience, from first-time homebuyer to seasoned veteran.
Kendall Roderick

Sr. Graphic Designer
Kendall Roderick is the Graphic Designer at NAWRB. She has her BFA in Graphic Design, an Associates degree in English and her Industrial Design Certificate. She has had three short stories, two poems and three books published in the last seven years.  When she isn't designing, she is writing, obsessing over books, her wonderful husband, and their three furry children.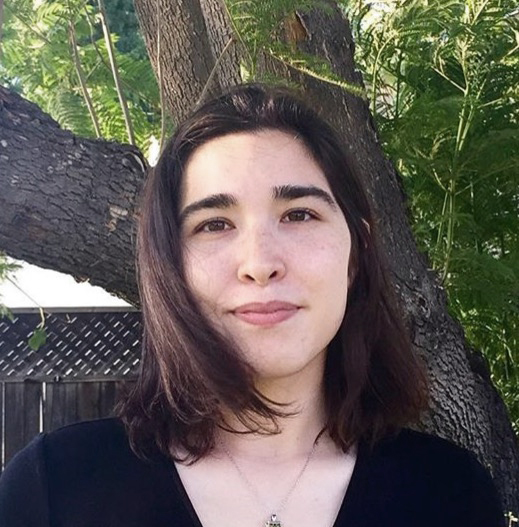 Burgandy Basulto

Content Writer
Burgandy Basulto is a Content Writer at NAWRB. She is an alumna of California State University, Fullerton, where she earned her Bachelor of Arts in English and philosophy. She is currently pursuing her masters in philosophy and looks forward to a career in academia. Her passions include writing, reading, traveling, photography, and a good cup (or two) of coffee.
Lucille Chaney

Administrative Assistant
Lucille Chaney is administrative assistant at NAWRB. She is a recent graduate of California State University, Fullerton, where she earned her bachelor's degree in psychology. She plans to attend graduate school for social work and eventually have her own private practice. In her free time, she enjoys traveling, hiking, and anything active that involves the outdoors (with her dog of course).