Women in the Housing & Real Ecosystem (NAWRB) is seeking additional senior executive women to join our exclusive NAWRB Diversity & Inclusion Leadership Council (NDILC), dedicated to raising the number of women leaders and growing women's employment and empowerment at all levels in the housing ecosystem. Our Council, comprised of senior executive women, works diligently toward gender equality and obtaining equal opportunity for women across America.
The leaders of the NDILC work together to achieve their shared goals by leveraging each other's resources, offering mentorship and education training, sharing opportunities for women's advancement, and highlighting individuals and organizations who are making a difference in achieving gender parity.
Join us on our Youtube Channel!

Special Recognition & Collaboration:
Recognition as Executive Partner on NAWRB.com, Newsletter & NAWRB Magazine with a one-year subscription
NDILC Executive Highlight Pages on NAWRB.com, NDILC in the News, and NAWRB Magazine
NAWRB & NDILC Logo for Marketing Materials
NDILC YouTube with Channel Playlist and Social Media
One pass to NAWRB's Annual Conference or Speaker on Digital Summit
NDILC Twelve Principles Live Broadcast & Promotions
Subbanner advertisement on email blasts ( two times a year)
Download the NDILC Packet Here
Starting December 2020, each NDILC Leadership Principle will be designated as a Monthly Theme to collaborate and share stories from all types of media. As a society we are too siloed in our professional and personal lives, we need to unite and share experiences to help embrace the legacy of generational stories. Learn from our past and past the torch!
Be a part of NDILC's StoryTree, post your story and share through your sphere of influence!
On the 1st Tuesday of every month, at 9:00 am PST, we will broadcast a Facebook Live moderated by the NDILC Principle curator of the month.
To RSVP and view ALL NDILC Twelve Women Leadership Principles Events, click here!
NDILC Twelve Women Leadership Principles: :
1.    Acknowledge Trailblazers: Know and learn from the women who came before you. We are all standing on the shoulders of giants.
2.    Keep Achieving: Effective leaders always keep learning. There is always something to learn and improve upon.
3.    Believe: Whatever the mind can conceive, it can achieve.
4.    Pass the Torch: Give opportunities to future generations of women. Your legacy will be the people you help along the journey.
5.    Know Yourself: Be authentic and lead in a way that is true to you. Own your unique talents and strengths, and empower those around you.
6.    Speak Out: Unconscious bias is present, but ignoring it only perpetuates it. Take a stand and speak out.
7.    Listen: Never assume anything about anyone. Everyone has their own story that makes them who they are.
8.    Be Present: Sharing your time is one of the most valuable gifts you can give. Do it with intention by truly being present.
9.    Prepare for the Future: Women with advanced skills today will be ready for tomorrow's challenges.
10.  Lead by Example: Inclusion isn't enough. Press for parity and strive for excellence in everything.
11.  Be Accountable: For yourself, for your community, for your planet.
12. Build Equality: Empower women every day to achieve an equal playing field.
---
Council Members:
NDILC Chairwoman: Desirée Patno, CEO and President, NAWRB
Desirée Patno is the CEO and President of Women in the Housing and Real Estate Ecosystem (NAWRB) and Desirée Patno Enterprises, Inc. (DPE). With almost three decades specializing in the Housing and Real Estate Ecosystem, she leads her executive team's expertise of advancing women's economic growth and independence. Representing Fortune 100 companies in their relocation needs and selling thousands of properties across multiple platforms, she brings insider knowledge to NAWRB's mission of advancing women and women-owned businesses.
As Chairwoman of NAWRB's Diversity & Inclusion Leadership Council (NDILC), she oversees accountability of increasing women-owned and small business utilization and women's inclusion at all levels. NAWRB has raised awareness of diverse opportunities, supporting the development and implementation of workforce and supplier diversity standards for the multi-trillion dollar housing sector since 2010.
Desirée resides on the Women Impacting Public Policy (WIPP) Leadership Advisory Council and Enterprising Women Advisory Board. In 2017, she was named the Highest-Ranking Woman and 4th Overall Top Real Estate Influencer to Follow by Entrepreneur.com, presented On the Margins of the 72nd U.N. General Assembly, The Intersection between Gender Diversity, Innovation and Economic Sustainability, and received the Connected Women of Influence Women's Advocate of the Year Award and Walker's Legacy Power25 Award. In 2016, she was honored with HousingWire's Women of Influence Award and was selected as the Small Business Administration's (SBA) Women in Business Champion of the Year.
In 2012, Desirée won the prestigious Enterprising Women of the Year Award, as well as HousingWire's Women of Influence Award for the first time. NAWRB is honored to be one of only 11 organizations listed as a Women's Entrepreneurship Partner for the SBA.
Desirée is the Publisher of NAWRB Magazine—winner of the APEX Award for Publication Excellence in 2015, 2016 and 2017—and is a monthly contributor to RISMedia's Real Estate Magazine, National Mortgage Professional Magazine, Inman and various industry publications.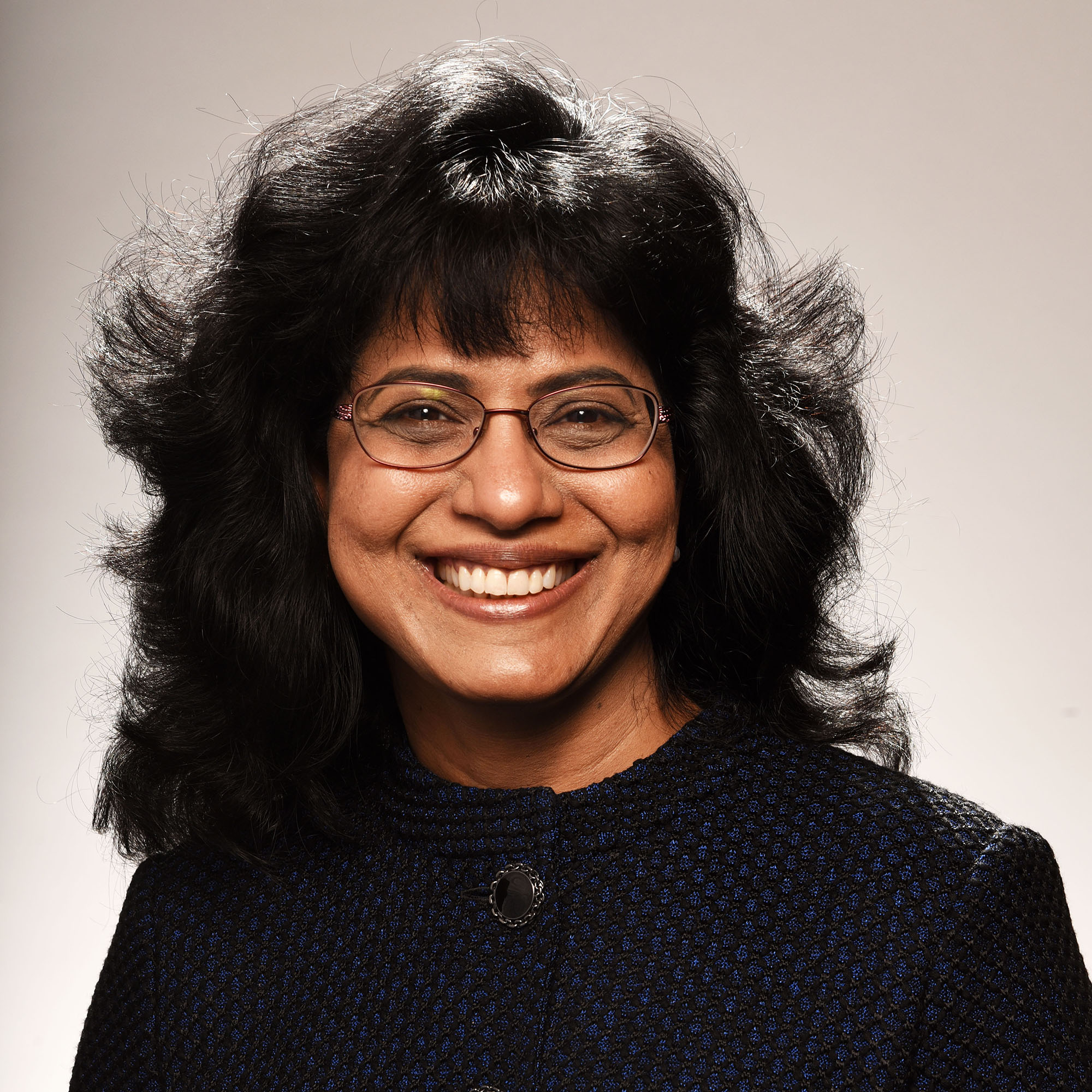 Dr. Chitra Dorai, AI Scientist, Founder & CEO, AmicusBrain
Dr. Chitra Dorai is an AI Scientist and the Founder & CEO of AmicusBrain focused on bringing the power of AI to tackle some of the important problems in banking and healthcare industries.  She  was formerly at IBM as an IBM Fellow (first Indian woman in the globe to receive this recognition) and as the Global CTO for cognitive services in the Global Business Services unit. During her tenure at IBM, Dr. Dorai was a recipient of IBM's highest honor in 2011 – the Gerstner Award for Client Excellence, was recognized as an IBM Distinguished Engineer in 2012, and was appointed by the IBM CEO as an IBM Fellow, the company's preeminent technical honor in 2015. Her work on customer focused analytics in mortgage servicing helped thousands of struggling home owners through home ownership retention programs and alternative workout options during one of the most challenging times in the history of the U.S. housing market.  In 2014, Dr. Dorai received the Tamil American Pioneer Award for Excellence in Finance and Business from the Federation of Tamil Sangams of North America.  In 2016, she was profiled as a "Societal Innovator" in the IBM HQ. In 2018, she received "The Visionary" award from Women in the Housing & Real Estate Ecosystem (NAWRB).
Dr. Dorai graduated from IIT Madras with an undergraduate degree in Electrical Engineering and received her Ph.D. in Computer Science at Michigan State University with the Distinguished Academic Achievement award. She is the co-inventor of more than 45 patents and has received multiple high-value patent awards at IBM.   She was recognized as a Master Inventor thrice for attaining a significant number of high-quality inventions and patents and reaching a certain level of IBM invention achievement award and recognition. She has co-authored 100+ technical papers in IEEE and ACM conferences and journals, edited a book and received 5 best paper awards at international conferences.   She has presented keynote addresses and technical talks at academic research conferences, industry symposia and panels, and has served in many organizational roles on committees at the International Conferences over the past two decades.   She is frequently interviewed or cited in press, web news and blogs, and YouTube video on a wide variety of topics from AI, Blockchain, Big Data and Analytics to lending industry transformation.    Dr.  Dorai was featured as an AI Visionary in NAWRB's most recent publication.   In a 2016 profile, The Voices & View from FemTech Leaders… Dr. Dorai discussed her work in cognitive computing. Some of her key invited presentations at recent events and conferences include MBA Tech 2018, Web Summit 2017, Watson Summit 2017, MBA Tech 2017, The 2017 Richey May Mortgage Banking Round Table for CEOS and Presidents of independent mortgage banks and The Hackett Group's 2017 Best Practices Conference.
For a description of Chitra's Big Data work, see Big Data Profile: Chitra Dorai, IBM and about her appointment to IBM Fellow by the IBM CEO, check out 2015 IBM Fellows. IBM's marketing video, features Chitra discussing a recipe for digital reinvention and in a recent blog, she discusses AI and BPO.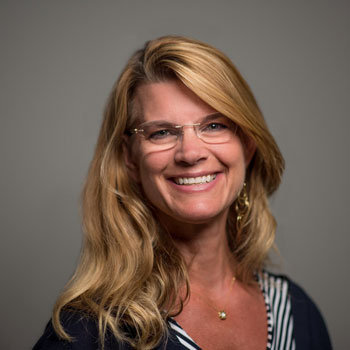 Rebecca Steele, CEO and President of the National Foundation for Credit Counseling (NFCC)
She brings more than 20 years of mortgage origination, community and consumer housing communications and solutions, working with the nations largest banks. She also has significant default servicing industry expertise, and operations, production, and project/change management (Lean Six Sigma) leadership experience. Steele was the national mortgage outreach executive for Bank of America, where she also managed default servicing management within home loans servicing and was head of national servicing and centralized retail mortgage sales. She has led many of the mortgage process improvements and projects related to controls, risk and compliance, as well as implementation of many of the new requirements for Dodd Frank and the Consumer Financial Protection Bureau. She most recently founded and was CEO for the Steele Advisory and Services LLC, where she led the strategic and business development efforts for several strategic national servicer and vendor management companies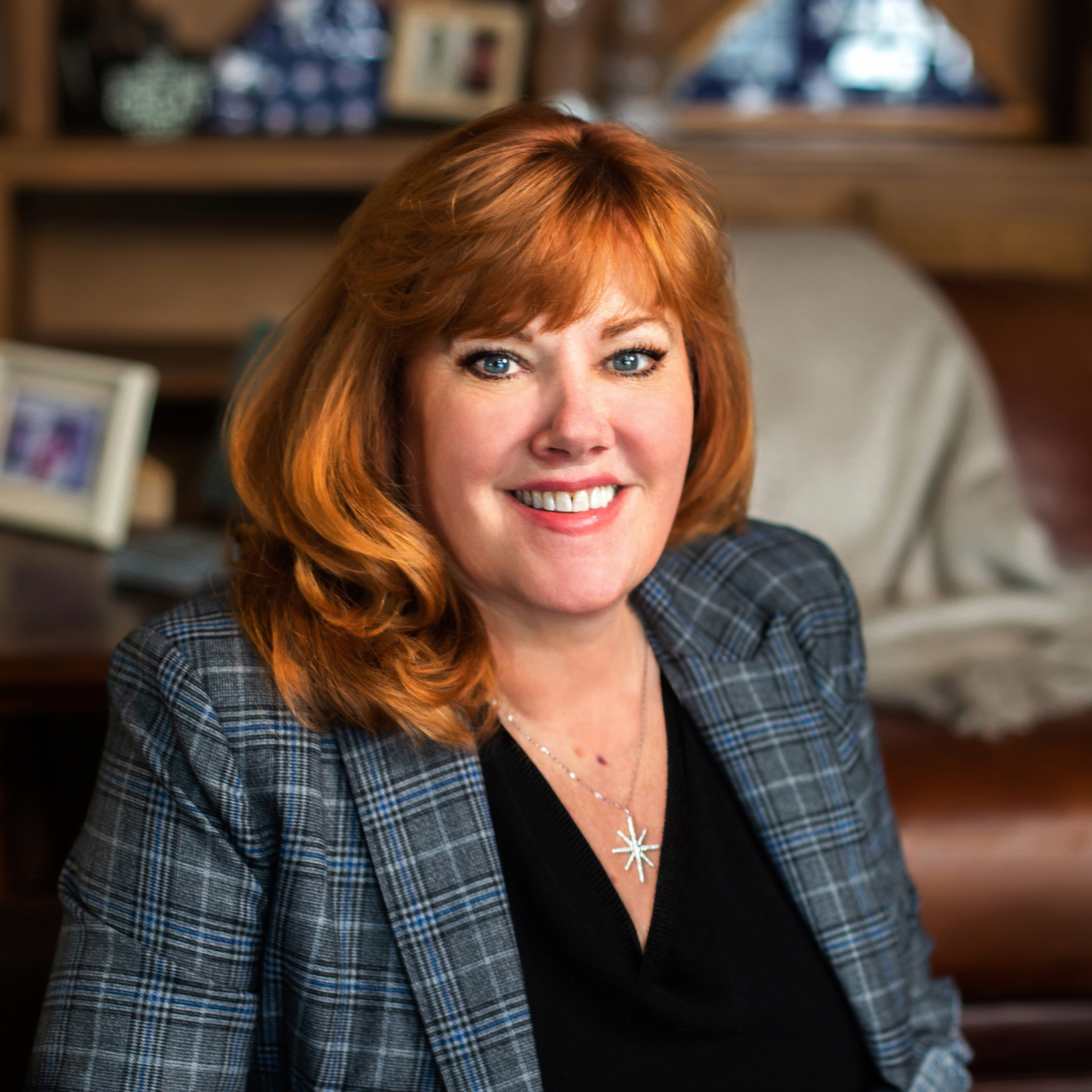 Tami Bonnell, CEO of EXIT Realty Corp International
Tami Bonnell is an internationally renowned speaker and 30-plus-year veteran in the real estate industry. She is an information junkie and is passionate about investing in people. Tami is an active member of the National Women's Council of REALTORS®, NAWRB's Diversity & Inclusion Leadership Council and was honored by STEMconnector® as one of its 100 Corporate Women Leaders in STEM (science, technology, engineering and math). Instrumental in building 3 major brands, Tami joined EXIT Realty Corp. International in 1999 and was appointed CEO in 2012.  
Ms. Bonnell has been a featured speaker at the NATIONAL ASSOCIATION OF REALTOR'S General session as well as the National Women's Council of REALTOR'S in New Orleans in 2014.
She has spoken to Ris Media's top 500 Power Brokers and at their leadership Conferences, National and State Women's Council REALTORS across the country, National Association of Real Estate Brokers, Inman News Connect Conference, Xplode Conference, The 50th anniversary of the Civil Rights Act & Mass Fair Housing Conference.
In 2012 she was named a finalist in the category of Best Executive in a Service Business by the Stevie Awards for Women in Business, the world's premier awards for women in the work place. A recipient of The Women of Fire award presented by the Warren Group/Banker & Tradesman (Boston) to the top 20 women in Finance, insurance and Real Estate trail blazers, leaders and Visionaries. And most recently she was honored with the 2015 CHANEL award sponsored by the Women in the Housing & Real Estate Ecosystem NAWRB Roaring Twenties edition of SHE Magazine for Changing the perception of the entrepreneurial woman and previously the 2104 TALKIE award for Making her mark in the world of Marketing.
She is a wife, mother and grandmother and in her spare time she is a martial artist, coach, judge and referee.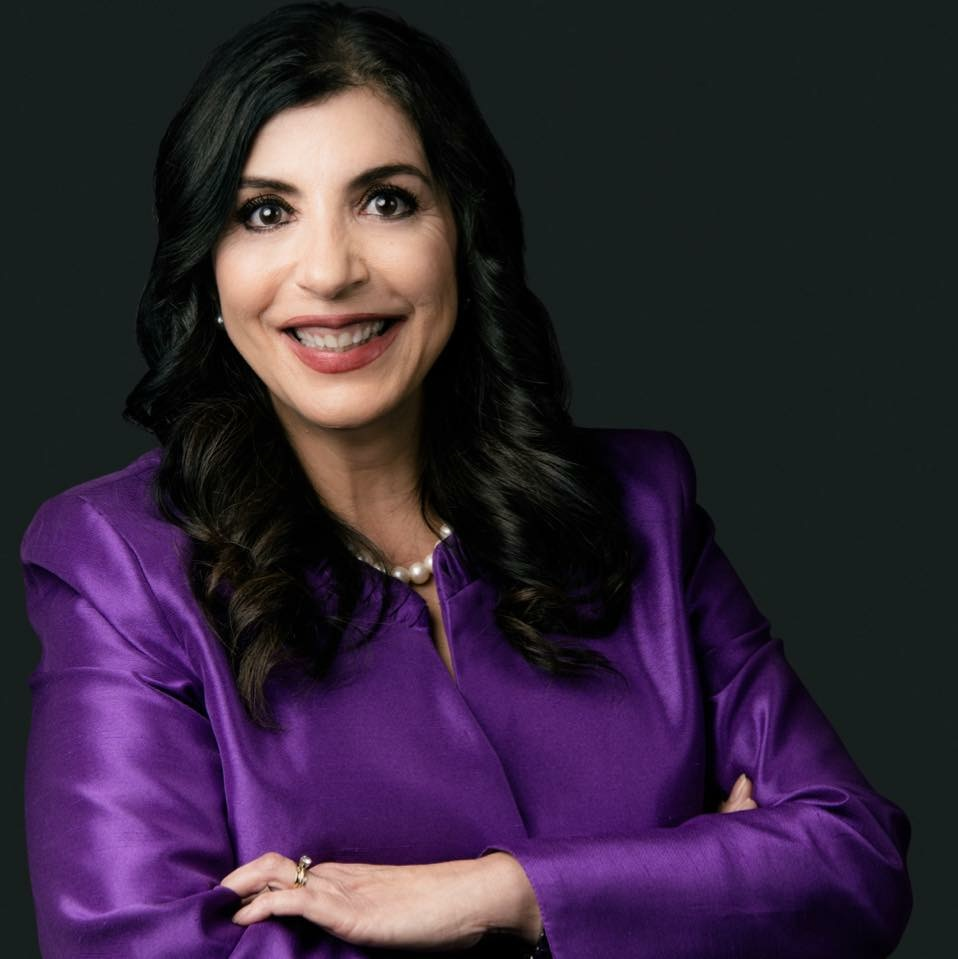 Teresa Palacios Smith, Chief Diversity, Equity & Inclusion Officer, HomeServices of America
A Berkshire Hathaway affiliate
In her role, Teresa oversees the organization's commitment to employee and agent diversity programs, along with cultivating a culture of equity and inclusion and championing the company's goal of increasing minority homeownership.
Teresa has over 25+ years of experience in the real estate industry and is a sought-after
keynote speaker and trainer at national and local industry events specializing in women in
leadership, diversity, real estate, and multicultural strategies. She currently serves on the
boards/councils of some of top housing organizations in the country including AREAA,
LGBTQ+ Real Estate Alliance, NAHREP, NAMMBA, NAREB, NAWRB's NDLIC and
Rocket Homes. Teresa also serves as an Executive Sponsor for "Our Familia" which is the
newest Employee Resource Group within the Berkshire Hathaway Energy company. She is
also co-founder and Executive Sponsor of Berkshire Hathaway HomeServices' FoREver
Pride network.
In 2022, Teresa was featured on the cover of NAWRB's Magazine. She was also featured in
Hispanic Executive Magazine for her work in advancing women in leadership. In 2021,
Teresa authored the foreword to the book From Athletics to Engineering: 8 Ways to Support
Diversity, Equity, and Inclusion for All by Johnnie Johnson and Dr. Michael Webber. In
In 2020, Teresa founded, Women Who Lead, a Facebook and YouTube series featuring
powerful and influential women and in 2022 the podcast was launched. In 2019, Teresa
was honored with NAWRB's Diversity leader award which recognizes top leaders in the
industry. Teresa has been recognized as a Trailblazer by RISMedia and was also inducted
into the inaugural class of RISMedia's Newsmaker's Hall of Fame. Teresa is a founding
member of HSoA Foundation which a 501c-3 non-profit organization focused on housing
equity. Teresa is the founder of Diversity MEETS, a monthly gathering of the organizations'
diversity councils and business resource groups across the country.
Teresa served as 2015-16 President of the National Association of Hispanic Real Estate
Professionals (NAHREP) one of the largest minority trade associations in the country with
more than 75,000 members. She is the co-founder of the NAHREP-Atlanta chapter and
served as President in 2010. Teresa is a past chair of the Georgia Hispanic Chamber of
Commerce.
Teresa holds an active Georgia REALTOR® license and is a member of the National
Association of REALTORS® and the Society for Human Resource Management. She is a
first-generation graduate of Mississippi State University where she received a B.A. in
Broadcasting and Public Relations. Teresa is the proud daughter of Colombian immigrants
and is fluent in Spanish.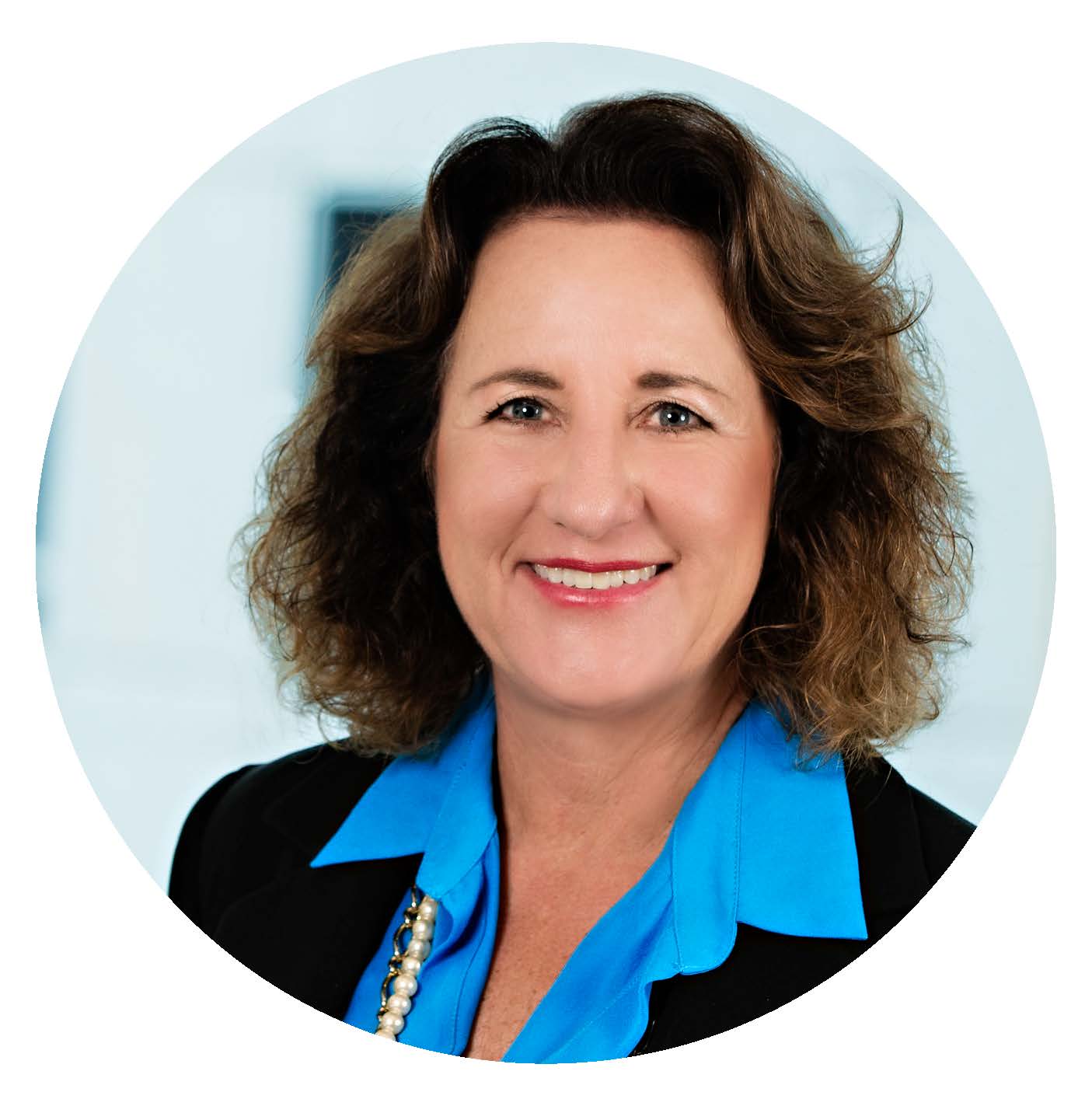 Marty Dutch, Executive Director, Senior Philanthropic Advisor, Morgan Stanley Wealth Management, Family Office Resources/Philanthropy Management
Prior to joining Morgan Stanley, Ms. Dutch served as VP, Director for First Foundation's consulting group. This unique group offers legacy-planning solutions to high net-worth clients. Her role includes providing philanthropic planning, foundation administration, and multi-generational consulting to insure family legacy. The team manages over 20 private foundations, facilitates family meetings and advises families in strategic philanthropy.
Launched in 2013 Ms. Dutch led First Foundation's first corporate social responsibility initiative. "Supporting Our Communities" provides pro bono consulting for 160+ nonprofit organizations to date, strengthening boards, building capacity, and creating sustainability. Past President of International Advisors in Philanthropy (AIP), a national organization harnessing relationships with wealth managers, CPA's, attorneys and nonprofit leaders within the social impact sector to inspire and educate advisors to increase funding for the nonprofit sector.
Prior to joining First Foundation, Ms. Dutch served as Regional Director with The Heritage Institute. In this role, she guided ultra-high-net-worth families through the multi-generational planning process. Before following her passion for philanthropy into the consulting field, Ms. Dutch spent more than 25 years in marketing and sales for Johnson & Johnson and various
promotion agencies in Southern California.
Ms. Dutch is an active member of Orange County's philanthropic community. She is Chairwoman Anaheim Family YMCA, a founding board member of Orangewood PALS, an auxiliary of Orangewood Children's Foundation, Safe Families Council for Olive Crest, The Entertainment Community Fund Western Council and advisory board for Child Creativity Lab and Monkey Business Cafe.
Ms. Dutch received a BA in Speech Communications from San Diego State University, Chartered Advisor in Philanthropy® and is a Certified Gallup Strengths Coach.
Erica G. Courtney, US Army, Lieutenant Colonel / President, Zulu Time / Founder, 2020Vet
As a U.S. Army veteran having served in various positions to include; military police, scout helicopter pilot and paratrooper. As a trailblazer, she was part of the first group of women to go Cavalry and the first to graduate the Advanced Armor Cavalry Course. Her staff work included flight operations, senior logistical, contracting and budget management positions in charge of $750M in equipment, 200 million-dollar budgets and 2,500 people in the most deployable units in peacetime and in war. Upon leaving active duty after 14-years of service, she worked as a corporate executive and then founded a company focused on government business development growing on average of 45% year-over-year for five years. Erica then sold the company in 2014 and founded 2020vet, Inc. centered around supply chain management and engineering services. She is continuing to serve the nation as a Major in the U.S. Army Reserve under the Joint Chiefs of Staff working on Women, Peace and Security initiatives as the only NATO certified Gender Advisor working at political and strategic levels. Erica was Commissioner representing more than 650K women in Florida, is on the Board of Directors for Women Impacting Public Policy, a former Board member of an independent K-8 school in Half Moon Bay, California and a Past President for the U.S. Veterans Business Alliance-the longest-running national veteran organization focused on veterans and entrepreneurship. She is also a co-founder of Zulu Time which is a veteran transition center focused on community integration ultimately providing the veteran a livelihood and sense of purpose. Erica has received numerous awards to include being named as a woman with the leadership background and ability to change the world by Oprah and the White House Project, 40 under 40 doing good things in business and the community by the Jacksonville, FL Business Journal, a2015 Woman of Influence by the Silicon ValleyBusiness Journal, 2016 National SROTC Cadet Instructor of the Year, 2016 nominated change maker by the White House Summit on the United State of Women and the 2017 Small Business Innovation award by AT&T. Erica has a B.S. in Communications from the University of Hawaii, an Executive MBA from Florida International University and EMBA program internships in India and China. More at https://www.linkedin.com/in/ericacourtney
Kellie Aamodt, Former Vice President of Corporate Inside Sales, UPS (Retired)
Kellie graduated with a Bachelors of Arts in International Relations from the University of Minnesota, with a minor in German. She studied in Munich, Germany and earned her MBA from Cardinal Stritch University in Milwaukee, Wisconsin. Kellie joined UPS in 1991 as an International Account Executive and was promoted to Area Sales Manager in 1994. After multiple special assignments throughout the country, she was promoted to Director of Sales in 1998 in Houston, Texas. In 2003, she transferred to Ontario, California. In 2007, she relocated to the corporate office in Atlanta, GA as the Enterprise Growth Coordinator responsible for sales/marketing growth activities throughout the country. In 2010, Kellie returned to Southern California as the Managing Director of Sales which included Southern California, Hawaii and Las Vegas. In November of 2011, Kellie was promoted to Vice President of Retail Accounts in the West Region.
In July of 2012, Kellie accepted the assignment of Central Region Vice President Sales and relocated to Chicago. In April of 2013, Kellie accepted the assignment of West Region Vice President Sales and returned to California where she had responsibility for 25 states and over 1300 sales personnel. In September 2017, Kellie accepted the assignment of Vice President of Corporate Inside Sales, which included locations in Greenville, SC, San Antonio, TX and Phoenix, AZ with 1200 Inside sales personnel. In September of 2018, Kellie accepted an early retirement option with UPS.
Currently, Kellie is on the Board for MARE (Marine Applied Research and Exploration) which provides data to states and federal government agencies to establish Marine Protected Areas. She is also on the Board of the National Diversity and Inclusion Leadership Council (NDILC) for the National Association of Women in Real Estate Business (NAWRB). She continues to be active with the United Way of Orange County, specifically the Women's Philanthropy Fund and WISEPlace, a shelter for unaccompanied women in Santa Ana, California.
Kellie is married, with two children and five grandchildren and loves to be active outdoors. She enjoys being with friends and family all over the country.
To learn more about Kellie's journey as a leading woman, click here!
Tasha Liniger, Chief Human Resources Officer, Dialpad
Tasha graduated with a Bachelor of Science in Communications from the University of California, Santa Barbara. Since then, Liniger has worked with many impressive companies such as Cisco Systems, BlueJeans Network, TopSpin, and Dialpad. In 2017, Liniger joined the Dialpad team as the Chief Human Resources Officer and strives to promote DEI strategies within the company. Prior to Dialpad, Liniger was a part of the founding team at BlueJeans as the Vice President of People where she helped expand the team globally and managed the company's 100% year-over-year headcount growth.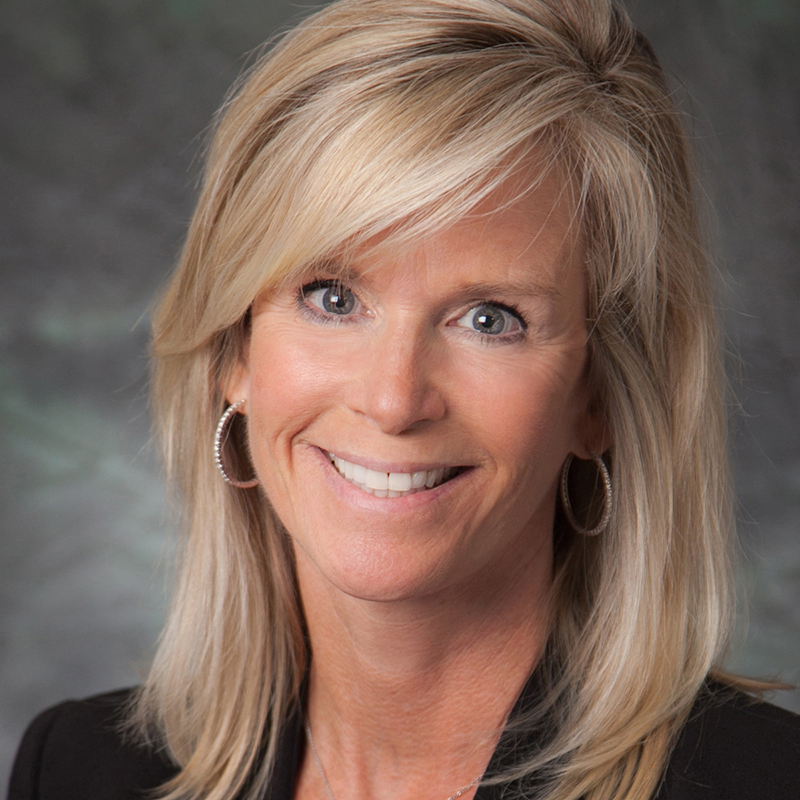 Marcia M. Davies is Chief Operating Officer for the Mortgage Bankers Association (MBA).
As COO, Marcia is responsible for ensuring cross organizational alignment and facilitating the implementation of strategic initiatives, as well as maintaining oversight of key organizational priorities. She is also the lead strategist for MBA's external activities, providing leadership, guidance and overall management to the public affairs and marketing divisions. In addition, Marcia provides strategic direction and management of MBA's Conferences, Membership, Education, Information Technology and Office Services divisions. She also provides management oversight to and is a Board member of MBA's Opens Doors Foundation.
Previously, Marcia worked at the U.S. Department of Housing and Urban Development (HUD), as Senior Advisor to the Assistant Secretary for Housing and Federal Housing Commissioner. She directed HUD's industry relations program to strengthen relationships, garner support, streamline communications and resolve policy and regulatory issues. Before joining HUD, Marcia spent 21 years at Freddie Mac, where she held a variety of officer positions in communications, customer outreach, marketing, servicer relations, and policy.
Marcia is the founder of mPower – MBA Promoting Opportunities for Women to Extend their Reach — MBA's networking platform for women in the real estate finance industry. She is a member of the NAWRB Diversity and Inclusion Leadership Council (NDILC) and a member of Women in Housing Finance and the International Women's Leadership Association. In 2015, she was honored by HousingWire as one of its 2015 Women of Influence.
Marcia is a graduate of the Katharine Gibbs School in Montclair, N.J.
Dr. Vanessa Montañez: SENIOR VICE PRESIDENT & community lending national sales manager residential lending at City National Bank
Dr. Vanessa Montañez is responsible for building and implementing strategies to encourage sales growth, as well as managing an external mortgage sales team to expand loan sourcing channels.
Vanessa has more than 25 years of experience in residential lending and sales and business development management. Prior to City National, she worked at U.S. Bank, where she served as vice president and national strategic markets and diverse segments manager. In that capacity, she was responsible for the development and execution of targeted market strategies to increase sales production and market shares for affordable lending.
Before taking on that responsibility, Vanessa was East West Bank's vice president and national business development manager in charge of designing the company's strategic efforts for increasing mortgage production and reaching underserved borrowers. She also served as regional business development manager for J.P. Morgan Chase, creating development plans for the California region.
Vanessa has been named to the Los Angeles Business Journal recognized her as one of the most influential women in finance in 2022. She is the CEO and co-founder of LeadHER talks, an open forum to empower, elevate, and educate women. She's also a contributing writer on diversity for "Women's Mortgage Magazine" and has been featured on Univision and TV Azteca.
Active in the community, Vanessa currently sits on the board of directors for Rebuilding Together of the City of Angels. She also serves as an advisory board member to the Montebello Housing Development Corporation, NDILC, NAMMBA, and as a national corporate board member and former president of the National Association of Hispanic Real Estate Professionals.
Vanessa earned her doctorate of executive leadership with honors from the University of Charleston and her master's degree in business administration from Pepperdine University. She received her bachelor's degree in business administration from National University.
Vanessa is currently writing her first book regarding the importance of social capital.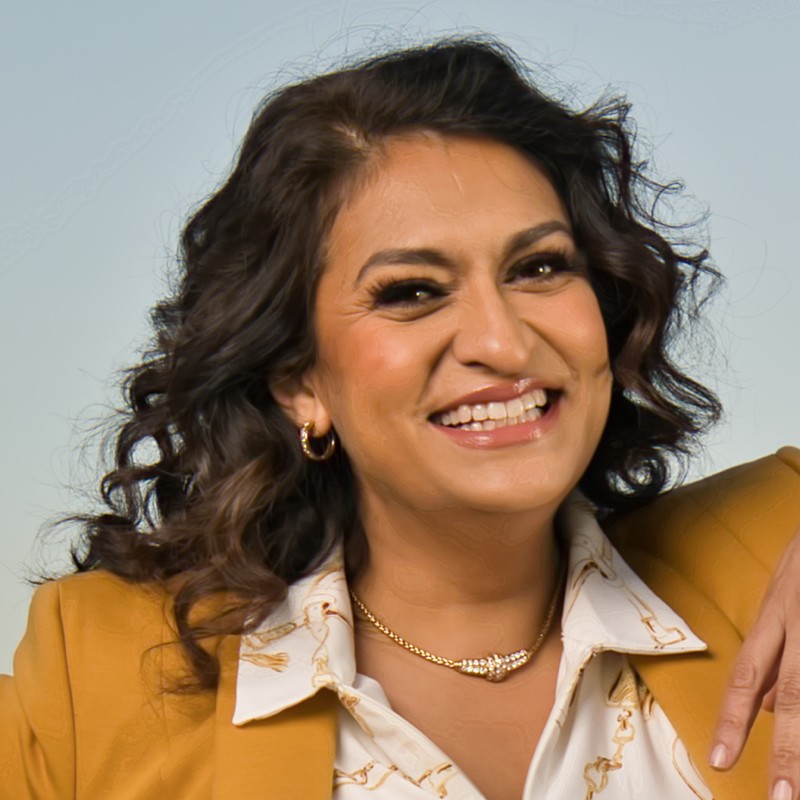 Indra J. Cameron-Banks, Esq.

Indra J. Cameron-Banks, Esq. brings in the full weight of her legal and investigative experience over the last two decades to bear on claims and issues that everyday people face in their personal pursuits of truth and justice both inside and outside the courtroom.
As an Assistant United States Attorney in Los Angeles for over thirteen years, Indira worked tirelessly for federal crime victims and everyday consumers, recovering hundreds of millions of dollars in restitution and federal penalties. She directed large federal investigations into the fraudulent mortgage lending and securitization practices at the root of the 2008 financial crisis resulting in multi-million dollar settlements. Indira's leadership at the U.S. Dept. of Justice (DOJ) — including as a member of the senior management team in the United States Attorney's Office in Los Angeles as Chief of the Financial Litigation Section and as Special Counsel to the United States Attorney —  led to her appointment on national DOJ working groups focused on financial fraud and financial recovery, internal auditing teams, and as faculty at the DOJ's national training center.
During the global pandemic, she left her federal appointment to serve the most vulnerable members of our community by assuming the direction of a Los Angeles County-funded, County-wide legal services program dedicated to the most vulnerable tenants and those experiencing homelessness.  During her tenure, Indira grew the program's funding and resources and implemented novel ways to address tenant harassment, street outreach, and court access.
Over the course of her career, Indira has investigated, litigated, and resolved civil matters (including financial fraud, constitutional violations, torts, employment discrimination, administrative actions, consumer protection, and immigration), and prosecuted criminal matters (including illegal firearms and drugs, child pornography, assault, identity theft, and financial fraud).
Indira's broad experience with complicated legal, enforcement, and regulatory schemes, along with her deep commitment to vindicating her clients' rights, makes her uniquely suited to resolve some of the most difficult cases.  She brings a sophisticated and nuanced eye to her representation of individuals and entities in complex high-stakes civil litigation.  Additionally, Indira represents clients in civil or criminal matters pending in state or federal court.  Since starting her own practice, Indira has been helping clients — individuals, private entities and nonprofits — navigate the intersection of criminal and civil liability by conducting complex and discreet internal investigations, and representing them in parallel civil and criminal matters, including as crime victims.
Indira was recently appointed to the California State Board of Pharmacy, tasked with protecting the health and safety of California consumers by ensuring high-quality pharmacy care and the appropriate use of pharmaceuticals.  Indira is serving on the Enforcement and Standard of Care subcommittees.
Indira is also a member of the Sedona Conference's Brainstorming Group on Ethical Issues in Trade Secrets Litigation.  She is a member of the Sedona Conference, along with the Consumer Attorneys Association of Los Angeles (CAALA), the Women's White Collar Defense Association (WWCDA), the Association of Workplace Investigators (AWI), the Association of Certified Fraud Examiners (ACFE), and the Association of Anti Money Laundering Specialists (ACAMS).
Professionally, Indira remains committed to working towards increasing equal access to justice and the promotion of women in the legal profession. In addition to volunteering time with Los Angeles Superior Court programs, Indira volunteers on the Board of the Women Lawyers Association of Los Angeles (WLALA) and the Los Angeles Chapter of the American Constitution Society (ACS), along with being a member of the Prosecutors Alliance of California (PAC) and the Los Angeles County Bar Association's Presidential Advisory on Women in the Legal Profession (LACBA-PAC), where she serves as the co-chair for the subcommittee dedicated to Gender Bias.  Indira has been appointed a member of the Sedona Conference WG 12 Ethical Issues in Trade Secrets Brainstorming Group. She also dedicates a portion of her time to representing individuals as part of the federal court's pro bono panel, and provides strategic legal consulting to nonprofit organizations in Los Angeles.
Indira has called Los Angeles her home for over fifteen years, but she began her career in courtrooms across New England defending clients in professional liability and toxic tort matters.  She is a proud graduate of the University of Chicago (B.A., 1999) and of Boston University School of Law (J.D., 2003).  In addition to being licensed to practice in California state and federal courts, she is also currently licensed to practice in Massachusetts state and federal courts, and Connecticut state courts.
Contact us today by emailing: ndilc@nawrb.com