NAWRB'S Diversity & Inclusion Leadership Council (NDILC)
Why does NDILC make a difference?
"I'm delighted to join the NAWRB's Diversity and Inclusion Leadership Council", said Dr. Chitra Dorai. "It is an absolute honor to serve alongside an extraordinary group of women leaders dedicated to the advocacy and promotion of diversity and inclusion in the workplace. To quote Richard Hamming, a Computer Pioneer and Mathematician, "If you don't work on important problems, it's not likely that you'll do important work." The charter of NDILC addresses a very important problem in the housing industry and I look forward to contributing to the important work of this council".
Former IBM Fellow, Master Inventor
The housing continuum has been critically lacking women in upper management and the utilization of women-owned suppliers across their platforms. While Dodd-Frank Section 342 created the Office(s) of Minority and Women Inclusion (OMWI), the overall act lacks defined regulations for the accountability of the regulated entities. Women have been lagging in the diversity and inclusion movement, and NAWRB's Diversity & Inclusion Leadership Council (NDILC) is championing all financial institutions, servicing companies, secondary mortgage markets and associated real estate services to increase their efforts and growth. As women don't have geographical roots like their minority counterparts, we are spread thin across several platforms and are skeptical of one another. As a collaborative community, women must improve their respective industries and ultimately secure sustainable growth.
The mission of the women's diversity and inclusion movement is to attain equal resources, representation and opportunities for working women. This means advocating and promoting professional women and increasing women's inclusion in the executive offices and boardrooms of America.
In 2015, NAWRB introduced our Diversity and Inclusion Leadership Council, dedicated to bringing women's diversity and inclusion to the forefront of the housing industry with accountability and results. The Council's first meeting we united senior level executive women from several industries with the goal of securing progress for women in the workplace.
Represented at our inaugural meeting were over 350,000 employees from the companies of our NDILC members. As the goals and principles of our Council develop, they will begin effecting change in the business world through our extensive and diverse networks.
A multitude of investigative reports released recently and in years past affirm that companies with women in decision-making roles consistently outperform those with male-dominated executive offices and boards. If we delve farther than its monetary benefit, equality in the workplace is an ethical choice. It's profitable, but more importantly, it's the right thing to do. Women's inclusion is not debatable.
What are you doing to support women's diversity and inclusion?
NDILC to pioneer changes in the workplaces of tomorrow.
Presenting NDILC Members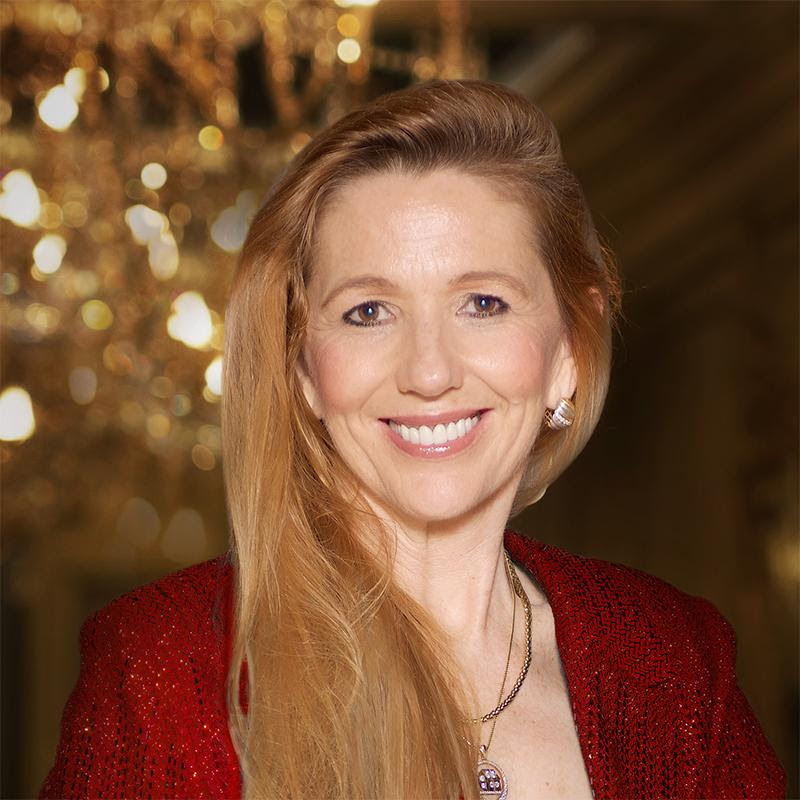 NDILC Co-Chairwoman: Desirée Patno, CEO and President, NAWRB
Desirée Patno is the CEO and President of Women in the Housing & Real Estate Ecosystem (NAWRB) and Desirée Patno Enterprises, Inc. (DPE). With over 25 years in real estate and championing gender equality, she brings insider knowledge to NAWRB's mission of advancing women and women-owned businesses in the housing ecosystem.
As Vice Chairwoman of NAWRB's Diversity & Inclusion Leadership Council, she oversees the accountability of increased women-owned and small business utilization and women inclusion at all levels. Since 2010, NAWRB has brought the awareness of the diverse opportunities provided by the Office(s) of Minority and Women Inclusion (OMWI) established by Section 342 of the Dodd-Frank Wall Street Reform and Consumer Protection Act.
Desirée resides on the Women Impacting Public Policy (WIPP) Leadership Advisory Council and Enterprising Women Advisory Board. In 2017, she was named the highest-ranking woman and 4th overall Top Real Estate Influencer to Follow by Entrepreneur.com and received the Connected Women of Influence Women's Advocate of the Year Award. In 2016, she was honored with HousingWire's Women of Influence award and was selected the Small Business Administration's (SBA) Women in Business Champion of the Year.
In 2012, Desiree won the prestigious Enterprising Women of the Year award as well as HousingWire's Women of Influence award for the first time. NAWRB is honored to be one of only 11 organizations listed as a Women's Entrepreneurship Partner for the SBA.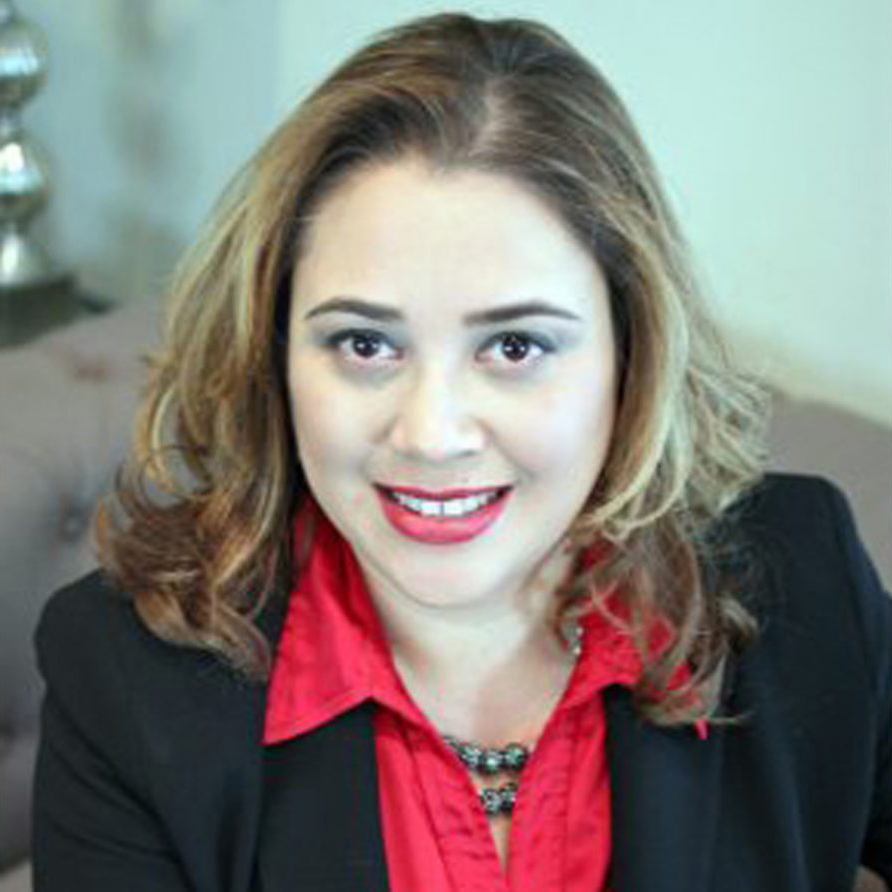 NDILC Co-Chairwoman: Vanessa Montanez, Regional Vice President, Business Development and Multicultural Lending
Vanessa has been in residential lending for the last twenty years where she has applied her expertise in loans.   She has worked for major lending institutions such as Countrywide Home Loans, Wells Fargo, Bank of America, and most recently was the Regional Business Development Manager for JPM Chase.  In this capacity she oversaw the business development, CRA, REO, Short Sales, and Builder/Condo in California.  For the last fifteen years, she has been managing loan officers, sales managers, and processors.  She is the former Vice President, National Mortgage Business Development Manager at East West Bank, responsible for the overall strategic plan and execution of increasing mortgage production in existing territories and reaching underserved borrowers.  Demonstrating her abilities as an entrepreneur, she owns and operates a Farmers Insurance agency since 2008 and is a real estate investor/developer.  Vanessa holds a bachelor's degree in Business Administration and a MBA from Pepperdine University.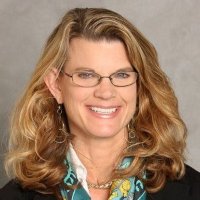 Co-Chairwoman: Rebecca Steele, President and CEO, Sigma Associates LLC
She brings more than 20 years of mortgage origination, community and consumer housing communications and solutions, working with the nations largest banks.  She also has significant default servicing industry expertise, and operations, production, and project/change management (Lean Six Sigma) leadership experience. Steele was the national mortgage outreach executive for Bank of America, where she also managed default servicing management within home loans servicing and was head of national servicing and centralized retail mortgage sales.  She has led many of the mortgage process improvements and projects related to controls, risk and compliance, as well as implementation of many of the new requirements for Dodd Frank and the Consumer Financial Protection Bureau. She most recently founded and was CEO for the Steele Advisory and Services LLC, where she led the strategic and business development efforts for several strategic national servicer and vendor management companies
Co-Chairwoman: Amy Brandt, President & Chief Operating Officer, Docutech Corporation 
Amy is President & Chief Operating Officer of Docutech Corporation. Prior to Docutech Corporation, Mrs. Brandt formed Vantium Capital, Inc. and Vantium Capital Management with Apollo L.P., served as the President and CEO of WMC Mortgage, founded the Residential Servicing Coalition, and was Chief Operating Officer of Prospect Mortgage. She serves on the Board of Directors as Co-Chair of the Women's Committee for the Institute of International Education's Scholar Rescue Fund, and she sits on the Board of Directors of the AmeriCatalyst Idea Lab. She has also served on the boards of SourceCorp, Inc., Bluebeam Software, Inc., and other privately held companies. Mrs. Brandt is an expert in the mortgage and secondary market industry and has led both turn-around efforts and start-ups to profitability, spearheaded the sale of two companies, and participated in numerous capital markets transactions, creating tremendous shareholder value.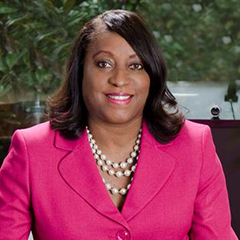 Cheryl Travis-Johnson, Chief Operating Officer, VRM Mortgage Services
Since joining VRM Mortgage Services in 2008, she has been an agent for change and innovation at the company including championing the development and roll out VRM University (VRMU), which is one of the leading training vehicles for mortgage and real estate professionals. Cheryl also leads the development of non-traditional solutions for lenders, servicers and investors that mitigate losses associated with non-performing loans. Under her leadership, VRM Mortgage Services continues to grow and develop new, innovative solutions that encompass the entire mortgage and asset life cycles.
Cheryl's career in mortgage banking spans over 30 years and includes leadership roles in lending, loan servicing and real estate. Her extensive experience enables her to recognize industry trends and proactively address operational challenges with creative perspective and innovative solutions.
Cheryl's passion for community and commitment to diversity drive her to continually advocate for new approaches to developing small and diverse businesses including creating business mentoring and coaching solutions to assist them in participating in today's dynamic market. Additionally, Cheryl is an executive participant on the MBA Diversity & Inclusion Committee. As a part of her involvement, she led the co-development of a new Diversity and Inclusion Self-Assessment Tool. The new tool will enable Lenders, Servicers and Investors to assess, document and measure their compliance with the proposed OMWI standards for diversity and inclusion developed in response to Section 342 of the Dodd-Frank Act.
Her strategic vision and organizational leadership is deeply rooted in creating sustainable, complaint solutions that protect reputations and revenues while protecting and preserving communities. Cheryl serves as a director on the board of the non-profit organization, PCV|VRM Seeds of Hope where her leadership through philanthropy serves to educate, enable and empower homeowners in an effort to stabilize neighborhoods and breathe new life into communities.
Cheryl Travis-Johnson exhibits leadership, commitment to progress and dedication to change in every area of her profession. From philanthropy and thought leadership to driving operational excellence for her clients and the industry, Cheryl is making a lasting impact on housing and, more importantly, on the homeowners and families that each of those homes represents.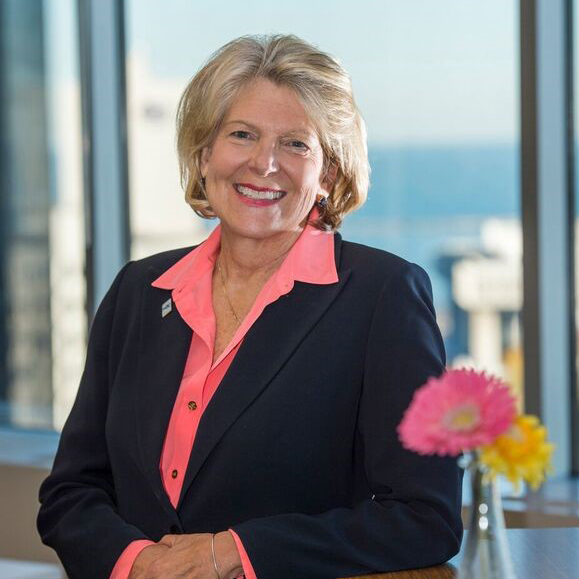 Jane Campbell, director of the Washington, D.C. office of the National Development Council (NDC) and president of Women Impacting Public Policy (WIPP)
Jane Campbell has spent decades in public service in a variety of roles, on the local, state and federal level. Before serving in her current positions as director of the Washington, D.C. office of the National Development Council (NDC) and president of Women Impacting Public Policy (WIPP), Campbell was the first woman mayor of Cleveland, president of the National Conference of State Legislatures, and Governing Magazine named her 2000's Public Official of the Year while she was county commissioner for Ohio's largest county.
From 2012-2014, Campbell served as the Staff Director of the Senate Committee on Small Business and Entrepreneurship, first serving Senator Mary Landrieu and continuing under Senator Maria Cantwell as staff director and then senior advisor, where she led the Committee's work on access to capital and women's entrepreneurship. As Staff Director, Campbell directed policy to support small businesses' access to capital, federal contracting opportunities, business counseling, and engagement in international trade. From 2009-2013, Campbell served as Senator Mary Landrieu's Chief of Staff, leading efforts to recover from both Hurricane Katrina and the Gulf oil spill, and serving as her key healthcare advisor.
In her current role as the director of the Washington office of the National Development Council, Campbell brings the expertise of NDC's 40 years of experience working to bring capital to underserved communities—both urban and rural—into the federal public policy debate. NDC works in more than 100 communities across America building public facilities and creating commercial redevelopment, low income housing, all through public-private partnerships and creative use of federal, state and local financing tools.
In 2016, Women Impacting Public Policy partnered with NDC to provide support for WIPP's coalition activities. In her role as Director of the NDC Washington office, Campbell also serves as President of WIPP.
Previously, Campbell spent five years as county commissioner for Ohio's largest county and six terms in the Ohio House of Representatives. Her public service focused on economic development, fiscal stability, child welfare, and health and human services policy. Between 1997-1998, she successfully implemented welfare reform in Cuyahoga County, Ohio's most populous jurisdiction.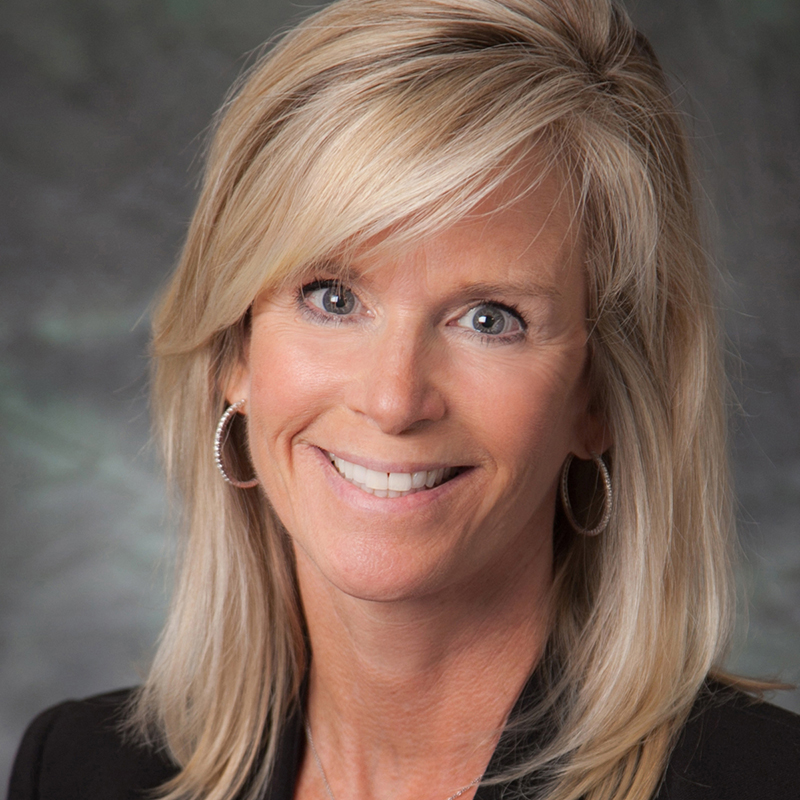 Marcia M. Daviesis Chief Operating Officer for the Mortgage Bankers Association (MBA).
As COO, Marcia is responsible for ensuring cross organizational alignment and facilitating the implementation of strategic initiatives, as well as maintaining oversight of key organizational priorities. She is also the lead strategist for MBA's external activities, providing leadership, guidance and overall management to the public affairs and marketing divisions. In addition, Marcia provides strategic direction and management of MBA's Conferences, Membership, Education,Information Technology and Office Services divisions. She also provides management oversight to and is a Board member of MBA's Opens Doors Foundation.
Previously, Marcia worked at the U.S. Department of Housing and Urban Development (HUD), as Senior Advisor to the Assistant Secretary for Housing and Federal Housing Commissioner. She directed HUD's industry relations program to strengthen relationships, garner support, streamline communications and resolve policy and regulatory issues. Before joining HUD, Marcia spent 21 years at Freddie Mac, where she held a variety of officer positions in communications, customer outreach, marketing, servicer relations and policy.
Marcia is the founder of mPower – MBA Promoting Opportunities for Women to Extend their Reach — MBA's networking platform for women in the real estate finance industry. She is a member of the NAWRB Diversity and Inclusion Leadership Council (NDILC).Marcia is also a member of Women in Housing Finance and the International Women's Leadership Association. In 2015, she was honored by HousingWire as one of its 2015 Women of Influence.
Marcia is a graduate of the Katharine Gibbs School in Montclair, N.J.
Dr. Chitra Dorai,Former IBM Fellow, Master Inventor, VP, CTO Cognitive Services, IBM Services, Member of IBM Industry Academy & Academy of Technology
Dr. Chitra Dorai is an IBM Fellow and a Master Inventor IBM, and is responsible for Cognitive Solutions and Services in IBM's Global Business Services as its CTO. Chitra has received numerous awards and recognition both externally and at IBM for her groundbreaking research and client-facing work in Banking, Financial Markets and Media & Entertainment industries over the last twenty-six years. She was a recipient of IBM's highest honor in 2011 – the Gerstner Award for Client Excellence, was recognized as an IBM Distinguished Engineer in 2012, and was appointed by the IBM CEO as an IBM Fellow, the company's top technical honor in 2015. Her work on customer focused analytics in mortgage servicing helped thousands of struggling home owners through home ownership retention programs and alternative workout options during one of the most challenging times in the history of the U.S. housing market. In 2014, Chitra received the Tamil American Pioneer Award for Excellence in Finance and Business from the Federation of Tamil Sangams of North America. In 2016, Chitra was profiled as a "Societal Innovator" in the IBM headquarters that showcase IBMers and the impact they have on the world.
Chitra graduated from IIT Madras with an undergraduate degree in Electrical Engineering and received her Ph.D. in Computer Science at Michigan State University with the Distinguished Academic Achievement award. She has co-authored 100+ technical papers in IEEE and ACM conferences and journals, edited a book and received 5 best paper awards at international conferences. She is also the co-inventor of more than 45 patents, receiving high-value patent awards and has been recognized as a Master Inventor thrice. She has presented keynote addresses and technical talks at academic research conferences, industry symposia and panels, and has served on committees at the International Conferences of IEEE and ACM for more than two decades. Chitra is frequently interviewed or cited in press, web articles and YouTube video on a wide variety of topics from Cognitive Computing, Big Data, to mortgage industry transformation. Her 2015 interview by HfS Research touched on a variety of topics including the future of analytics. The 2016 profile, The Voices & View from FemTech Leaders… Chitra Dorai discusses her work in cognitive computing. Some of her key invited presentations at recent events and conferences include 2017 Watson Summit in Australia, MBA Tech 2017, The 2017 Richey May Mortgage Banking Roundtable for CEOS and Presidents of independent mortgage banks, The Hackett Group's 2017 Best Practices Conference, World of Watson 2016, Everest Group's "On Point | Summit Series 2016," and HfS's 2016 Service Buyers Convention.
For a description of Chitra's Big Data work, see Big Data Profile: Chitra Dorai, IBM and about her appointment to IBM Fellow by the IBM CEO, check out 2015 IBM Fellows. IBM's marketing video, http://bit.ly/2fqSzCZ features Chitra discussing a recipe for digital reinvention. Her recent blog about AI and BPO is at https://ibm.co/2xKqcYo.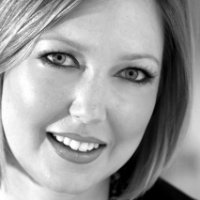 Melanie Gass, Senior Partner Channel Marketing Manager, US Small-and-Midsized Business (US SMB) Microsoft Corporation
As senior partner channel marketing manager for Microsoft's U.S. Small-and-Midsized Business group, Melanie Gass focuses on national initiatives that help small businesses achieve more. Her background as a technology industry entrepreneur gives her unique perspective on the needs of small businesses and brings an added layer of commitment to her role.
At Microsoft, Gass leads the small business partnerships and business development efforts with strategic national influencer organizations, including the U.S. Small Business Administration and several other government entities. Her efforts focus on ensuring initiatives like Microsoft Community Connections deliver strong value to customers and organizations engaged in the program, while ideating and negotiating new scalable methods to engage more small businesses nationwide. In addition, Gass aligns efforts with broader Microsoft teams to help demonstrate to small businesses the power of Microsoft technologies to realize their dreams.
Gass has been a Microsoft certified product expert since 1998, fostered through ten years' experience as the owner of a technology firm. Her company performed technology consulting, Microsoft platform solution implementations and training for clients around the world. Throughout her tenure as owner, Gass personally trained more than 1 million employees at companies large and small to maximize the capabilities and value of technology investments.
Her affinity for Microsoft products and enabling business success through their use sparked the idea for a weekly syndicated radio show, where Gass was dubbed "The Microsoft Princess." The show attracted nearly 500,000 listeners worldwide each week.
Gass was named to the 2015 ChannelPro 20/20 Visionaries list, which honored her as one of the most influential leaders in small business technology. She also is a 15-time Microsoft product reference book author.
Gass earned a bachelor's degree in business economics with a minor in finance from Albertus Magnus College in New Haven, Connecticut. Outside of the office, she enjoys sailing, golfing and flying airplanes, as she holds a private pilot's license.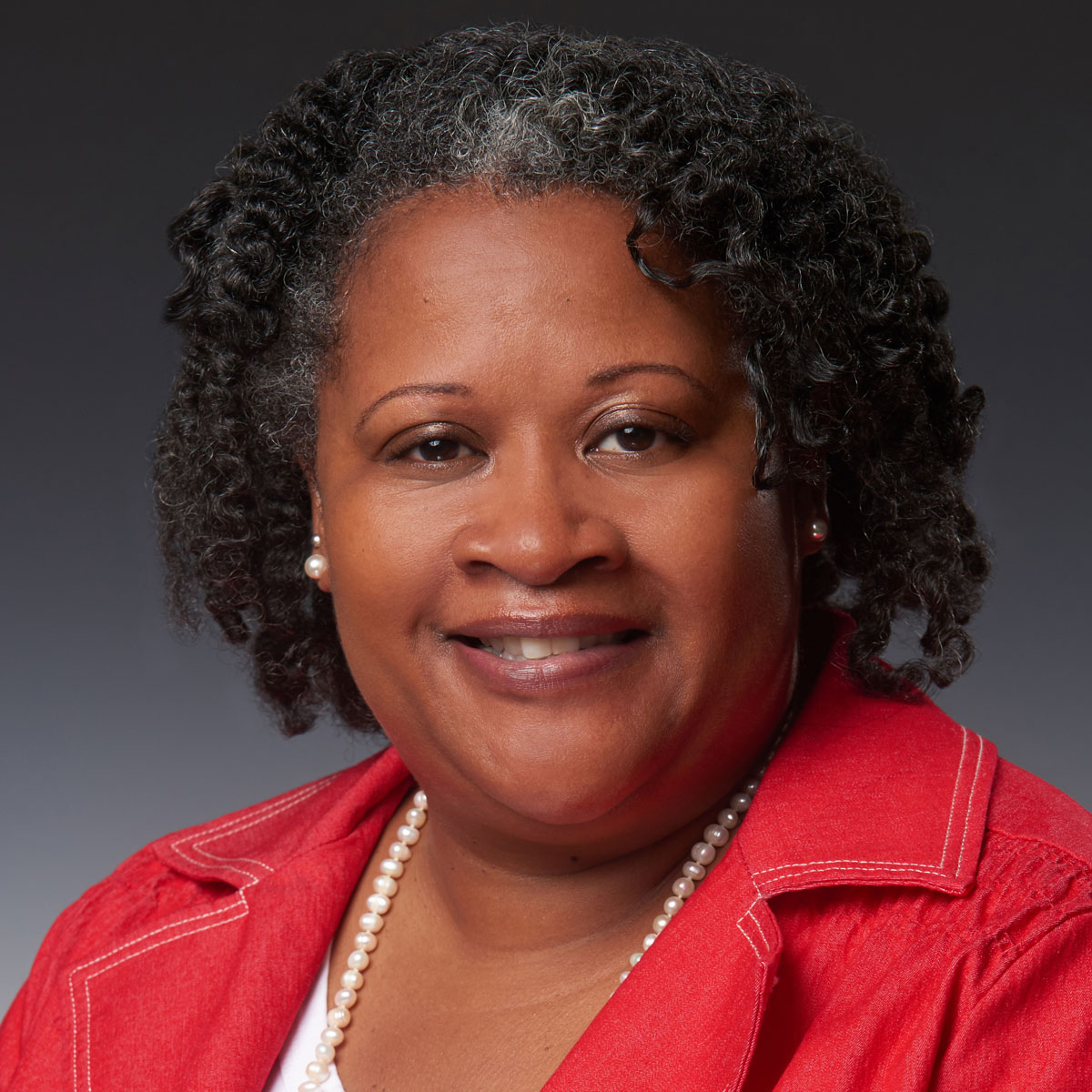 Stacey M. Walker, Director, Freddie Mac
Stacey M. Walker is the Director of Housing Outreach in the Affordable Lending & Access to Credit Department within the Single Family Division. In this capacity, Ms. Walker is responsible for building relationships with National and Local Intermediaries and other Stakeholders to provide responsible lending opportunities to first time homebuyers, low-to-moderate income borrowers, and families in underserved markets. In her position, she also oversees various neighborhood stabilization initiatives that engage communities, consumers and customers to help achieve business objectives through outreach.
Ms. Walker joined Freddie Mac in 1992, as part of the Mortgage Acquisitions Department. Prior to joining Freddie Mac, Ms. Walker began her career in single family affordable lending at the Michigan State Housing Development Authority, in Lansing, Michigan. In this capacity, she served as a single-family loan underwriter and loan servicer, responsible for ensuring loans were in compliance with the State of Michigan's affordable program guidelines.
Freddie Mac was established by Congress in 1970 to provide liquidity, stability and affordability to the nation's residential mortgage markets. Freddie Mac supports communities across the nation by providing mortgage capital to lenders. Today Freddie Mac is making home possible for one in four home borrowers and is one of the largest sources of financing for multifamily housing.
Tami Bonnell, CEO of EXIT Realty Corp International
She is a 30+ year veteran of the real estate industry and was instrumental in building three major brands. Among her many achievements, she was recently recognized by Leading Researcher Real Estate trend watcher Stephan Swanepoel, as one of the 200 most Powerful people in Residential Real Estate, included in the top 10 most powerful women in real estate and she was ranked among the top 10 most powerful Real Estate Franchise Executives all for the year 2013, 2014 and 2015.
Ms. Bonnell has been a featured speaker at the NATIONAL ASSOCIATION OF REALTOR'S General session as well as National Women's Council of REALTOR'S in New Orleans in 2014.
She has spoken to Ris Media's top 500 Power Brokers and at their leadership Conferences, National and State Women's Council REALTORS across the country, National Association of Real Estate Brokers, Inman News Connect Conference, Xplode Conference, The 50th anniversary of the Civil Rights Act & Mass Fair Housing Conference.
In 2012 she was named a finalist in the category of Best Executive in a Service Business by the Stevie Awards for Women in Business, the world's premier awards for women in the work place .A recipient of The Women of Fire award presented by the Warren Group/Banker & Tradesman (Boston) to the top 20 women in Finance, insurance and Real Estate trail blazers, leaders and Visionaries. And most recently she was honored with the 2015 CHANEL award sponsored by the Women in the Housing & Real Estate Ecosystem NAWRB Roaring Twenties edition of SHE Magazine for Changing the perception of the entrepreneurial woman and previously the 2104 TALKIE award for Making her mark in the world of Marketing.
Along with several other national and local engagements, Ms. Bonnell hosts quarterly webinars educating the general public on real estate issues.
She is a wife and mother of three and a grandmother of three, in her spare time she is a martial artist, coach, judge and referee.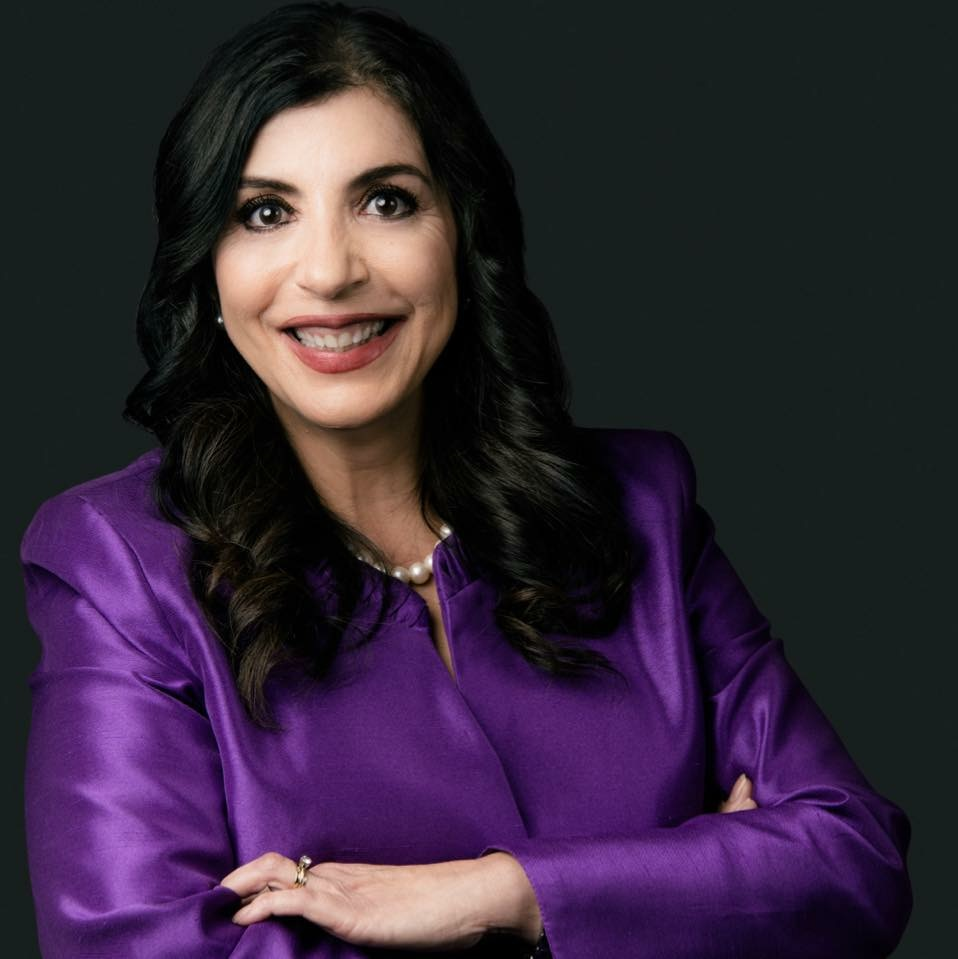 Teresa Palacios Smith,Vice President, Diversity and Inclusion, HSF Affiliates LLC
She oversees the organization's commitment to increase diversity among the company, its broker network and the sales professionals affiliated with the brand with the goal of mirroring the diversity found in the communities they serve.
Teresa has extensive experience in sales and marketing. She is a graduate of Mississippi State University, where she received a Bachelor of Arts in broadcasting and public relations. She also has more than 20 years of experience working in the real estate industry and is a frequent speaker at national and local industry events.
In 2015, Teresa served as president of the National Association of Hispanic Real Estate Professionals (NAHREP), one of the largest minority associations in the country with more than 50,000 members. She is also one of the founding members of the NAHREP Atlanta Chapter, which launched in 2005. Teresa has held numerous leadership roles in the industry and currently serves on the board of many of the top housing organizations in the country. In May of 2018, Teresa will be honored by RIS Media with the Newsmaker Award. Teresa received LISTA's Leadership Award in 2016 and was named by the Atlanta Tribune magazine as one of Atlanta's "Superwomen" for her leadership and advocacy in the Hispanic Community. In 2015, Teresa was featured in Allan Dalton's book "Creating Real Estate Connections."
Prior to her current position, Teresa was vice president of Business Development and Cultural Initiatives at Berkshire Hathaway HomeServices Georgia Properties, where she was responsible for business development and marketing of corporate relocation services along with a portfolio of additional programs and products. In her role, Teresa coordinated and managed several mega group moves into the Atlanta area; delivered "white glove" settling-in services to global and luxury clients and managed the Affinity and HUD division.
The daughter of Hispanic immigrants, Teresa has a strong commitment to traditional values, family, service and southern hospitality.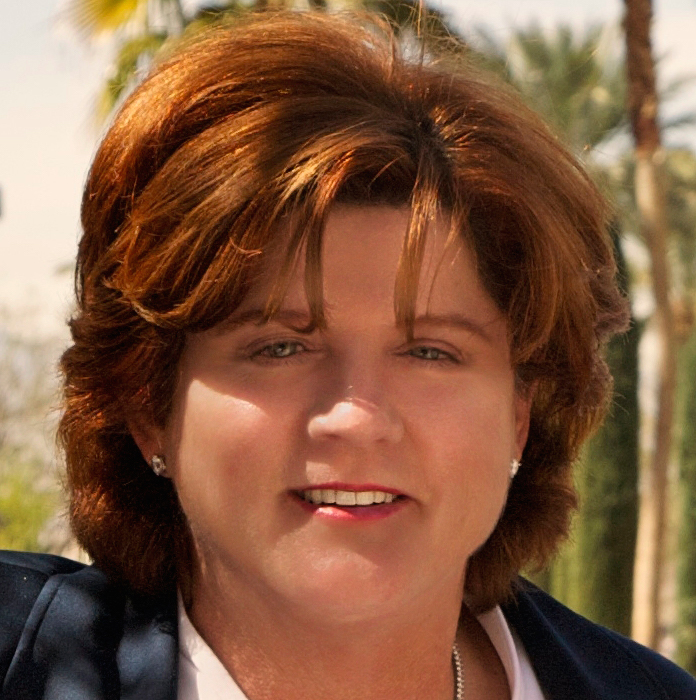 Toni Moss, Founder and CEO, AmeriCatalyst LLC
Toni Moss, the CEO of AmeriCatalyst LLC, is a rare resource with more than 25 years of experience in markets around the world specializing on the impact of globalization on the housing finance ecosystem. Ms. Moss will offer an overview of the Global Financial Markets and her insight on how recent events are likely to affect your business and impact your personal wealth and investments.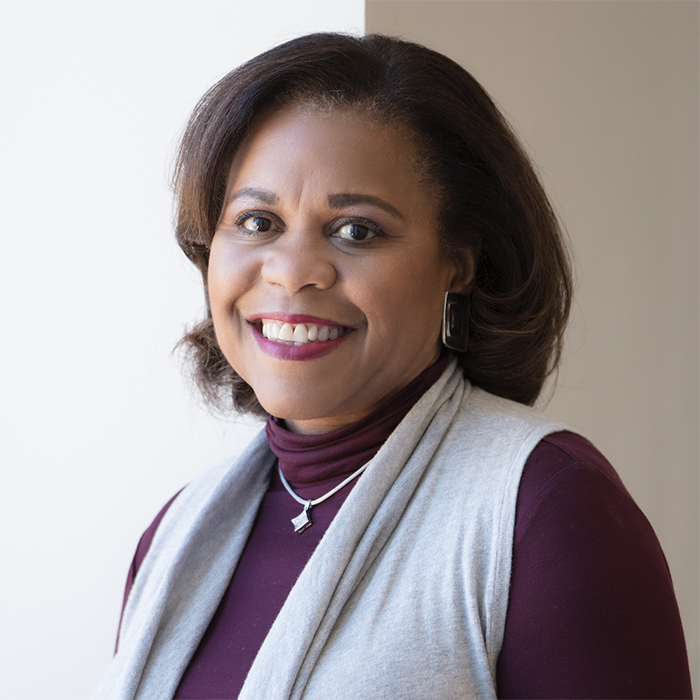 Tujuanna B. Williams, Vice President and Chief Diversity & Inclusion Officer, Fannie Mae.
Williams is responsible for leading the development, implementation, management, and evaluation of Fannie Mae's corporate diversity and inclusion strategy, policies, and programs.  Williams has been instrumental in driving culture change through the organization using tools that access the cultural competence of the company and implementing coaching plans to address gaps.  She has created initiatives and platforms that encourage courageous conversations in the workplace to address conflicts and barriers to employee authenticity. Williams is committed to bettering the lives of the underserved by providing coaching, counseling and education to increase access for affordable housing.
Before joining Fannie Mae, Williams was co-founder and managing partner of New Season Coaching and Consulting Group, LLC, a management consulting and executive coaching firm. Prior to that, Williams was Vice President and Chief Diversity Officer for Freddie Mac. Her previous positions include Director – Diversity and Recruiting Strategies, Verizon Business; Director – Workplace Diversity, MCI; and Director – Diversity and Work Life Programs, US Airways Group.
Williams is a certified executive coach with a BA in advertising and public relations from Middle Tennessee State University, Executive Leadership Development Certificate from Harvard Business School (HBS), Executive Coaching Certificate from the Coaching and Positive Psychology Institute (CaPP) and most recently selected to the class of 2018 Leadership Greater Washington.  She has been recognized for her work by MReport Magazine-60 Leading Ladies/ Women in Housing, Black Enterprise Magazine as 2016 Top Chief Diversity Officer, Working Mother Magazine- Working Mother of the Year, Profiles in Diversity Journal-Women Worth Watching, Diversity Inc., and Savoy magazines.
Tujuanna resides in Northern Va., where she is active in her community, church and a member of Alpha Kappa Alpha Sorority Inc. She is married to her college sweetheart and the proud mother of two beautiful daughters.
Contact us today by emailing: Business@nawrb.com