Can Crowdfunding Solve Women's Access to Capital Woes?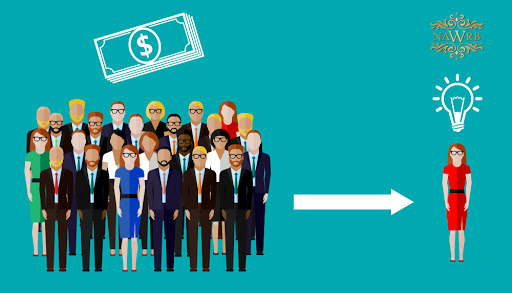 A new report from the National Women's Business Council (NWBC), Crowdfunding as a Capital Source for Women Entrepreneurs, explores the relationship between crowdfunding and women entrepreneurs, aiming to garner a deeper understanding of crowdfunding as a source of business capital.
As the report articulates, crowdfunding is an "alternative finance solution that attempts to fill the gap left by traditional financing sources, especially as it relates to small and medium enterprises (SME) financing needs." Usually taking place on websites, crowdfunding is fueled by social media exposure making it easier to reach larger networks of would-be investors with an entrepreneur's business venture.
Report Findings
Kickstarter and Indigogo are the two largest reward-based crowdfunding platforms in the world; Prosper and Kiva are the most popular lending-based platforms
As of mid-2016, approximately 85 companies had successfully raised equity through crowdfunding in the U.S.
Analysis of Kickstarter Data
Between 2010 and 2015, project creators increased by 888 percent, numbering a total of 23,088 campaigns
Female participation has remained constant between 29 and 31 percent
Women, on average, are 4.6 percent more successful than their male counterparts
The average funding goal set by men is consistently higher than that set by women; in 2015, the average women funding goal averaged no more than 60 percent of men's funding goal
Lower funding goals correlate to higher funding success rates, but evidence also support that women's stronger social networks contribute to their higher success rate
Crowdfunding has the potential to fill a significant role in the future of business capital, growing formidably in the past 15 years alone. Although the report acknowledges further research is needed to fully determine the role and effect of crowdfunding in women's entrepreneurship, it holds a reasonable capacity to support women entrepreneurs and investors in the business ecosystem.
To read the full report, please, click here.