SBA Disaster Loans for Hawaii Residents & Small Businesses—Deadline Fast Approaching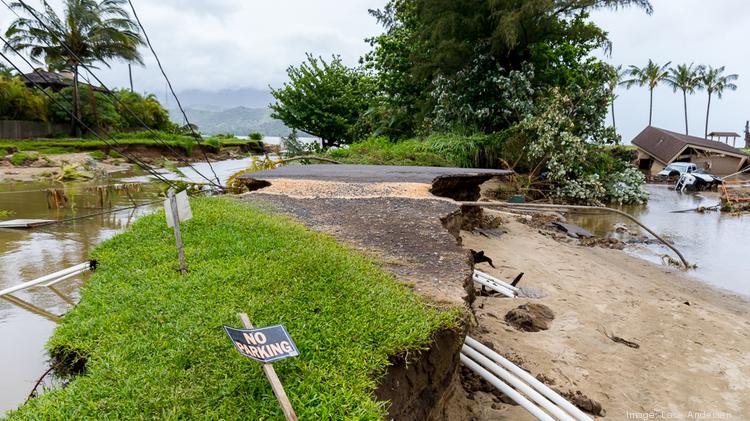 The state of Hawaii and the Federal Emergency Management Agency (FEMA) are operating a U.S. Small Business Administration (SBA) Disaster Recovery Center, opened on June 29th, to offer assistance to Kauai and Oahu residents that were affected by the flooding, mudslides and landslides that took place this April. FEMA has approved approximately $281,000 in individual assistance grant funding. Deadline to apply for individual physical damage assistance is August 27th, 2018, while impacted small businesses can apply until March 27, 2019.
The centers are a one-stop shop for those in need of support while recovering from these natural disasters, staffed by FEMA, state, SBA and county representatives to help answer any questions from homeowners and business owners. This week, FEMA representatives were joined by the SBA in going door-to-door to residents across the island to provide assistance and information on available resources.
"The local government — state and county — did a remarkable job in getting these centers set up on Kauai and Oahu after the initial emergency declaration was turned down," said William Koontz of the U.S. Small Business Administration in a Garden Island post. "Now we're trying to ensure that the people affected by the disaster get the help they need."
As of July 5th, only 323 Kauai residents had applied for individual physical damage assistance. The maximum grant amount qualifying residents may receive is $34,000, while the average loan amount for housing assistance is $6,932.23.
If you are a homeowner or small business owner in Hawaii in need of assistance, don't wait to apply for an SBA disaster loan. They are available at interest rates of 1.8 percent for home loans and 3.5 percent interest for business loans.
Find out more information here.