Women Who Will Change Your Life Event – Medford, MA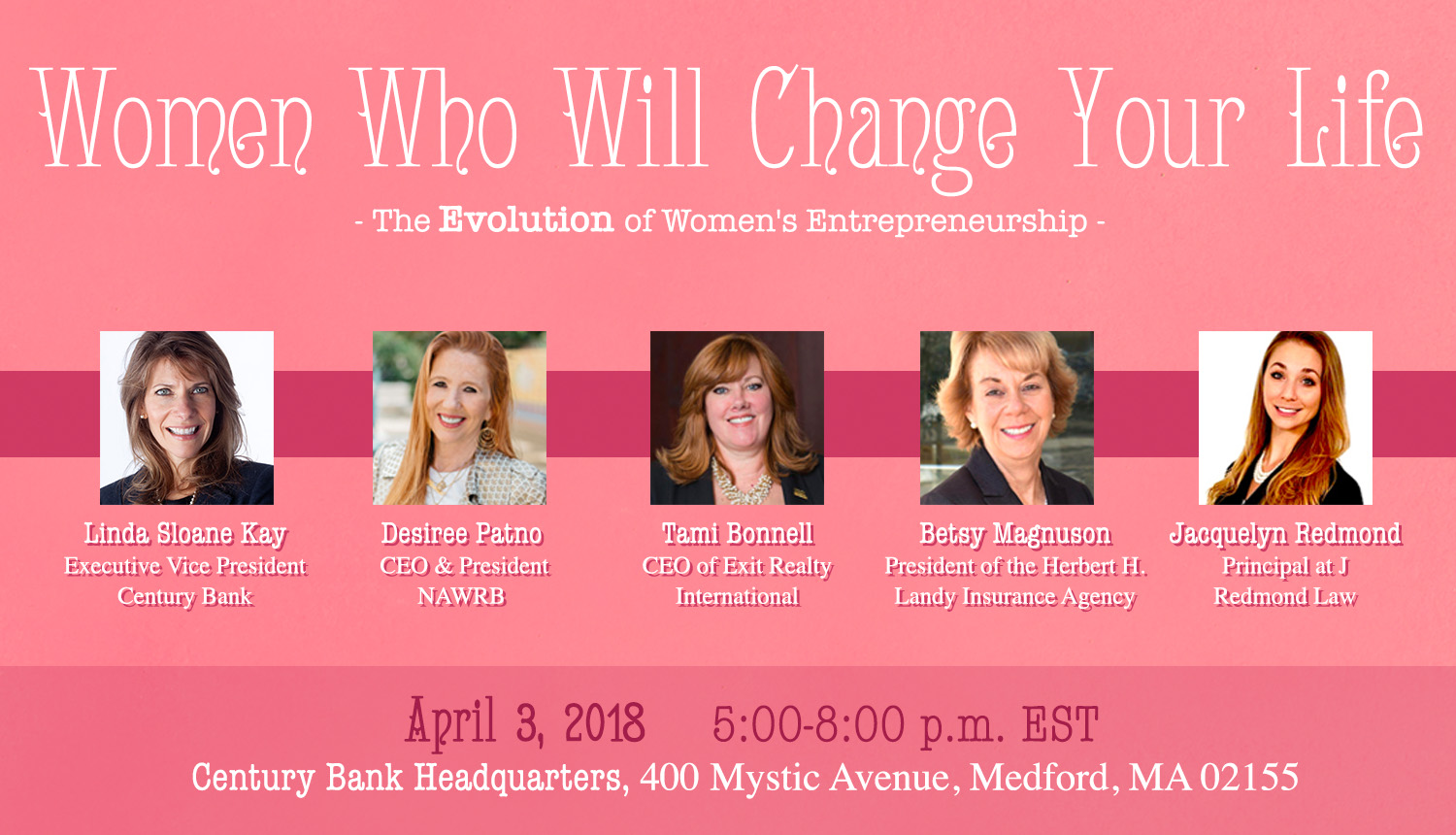 Join NAWRB at the upcoming event Women Who Will Change Your Life: The Evolution of Women's Entrepreneurship on April 3rd, 2018, 5-8 PM, EST, at Century Bank Headquarters in Medford, MA. Our expert panel of senior executive women and business owners will share their wisdom on the best way to brand yourself as a successful woman entrepreneur.

Distinguished panelists include Linda Sloane Kay, Executive Vice President of Century Bank; Desiree Patno, CEO & President of NAWRB; Tami Bonnell. CEO of EXIT Realty International; Betsy Magnuson, President of Herbert H. Landy Insurance Agency; and Jacquelyn Redmond, Principal at J. Redmond Law.
Key Topics
Rise of Women Entrepreneurs

Professional and Personal Benefits of Entrepreneurship for Women

Obstacles Women Face

How to Stand Out from the Competition

Resources for Women Entrepreneurs and Women Business Owners

Access to Capital

Boost Your Confidence and Opportunities
Come learn what it takes to be an inspiring leader and successful business owner, and network with other like-minded women professionals! Please consider a donation to one of the following non-profit organizations at this event: The Boys and Girls Clubs of Medford and Somerville and My Life My Choice.
To register for the event, click here.