2019 NAWRB Annual Conference: Redefining Leadership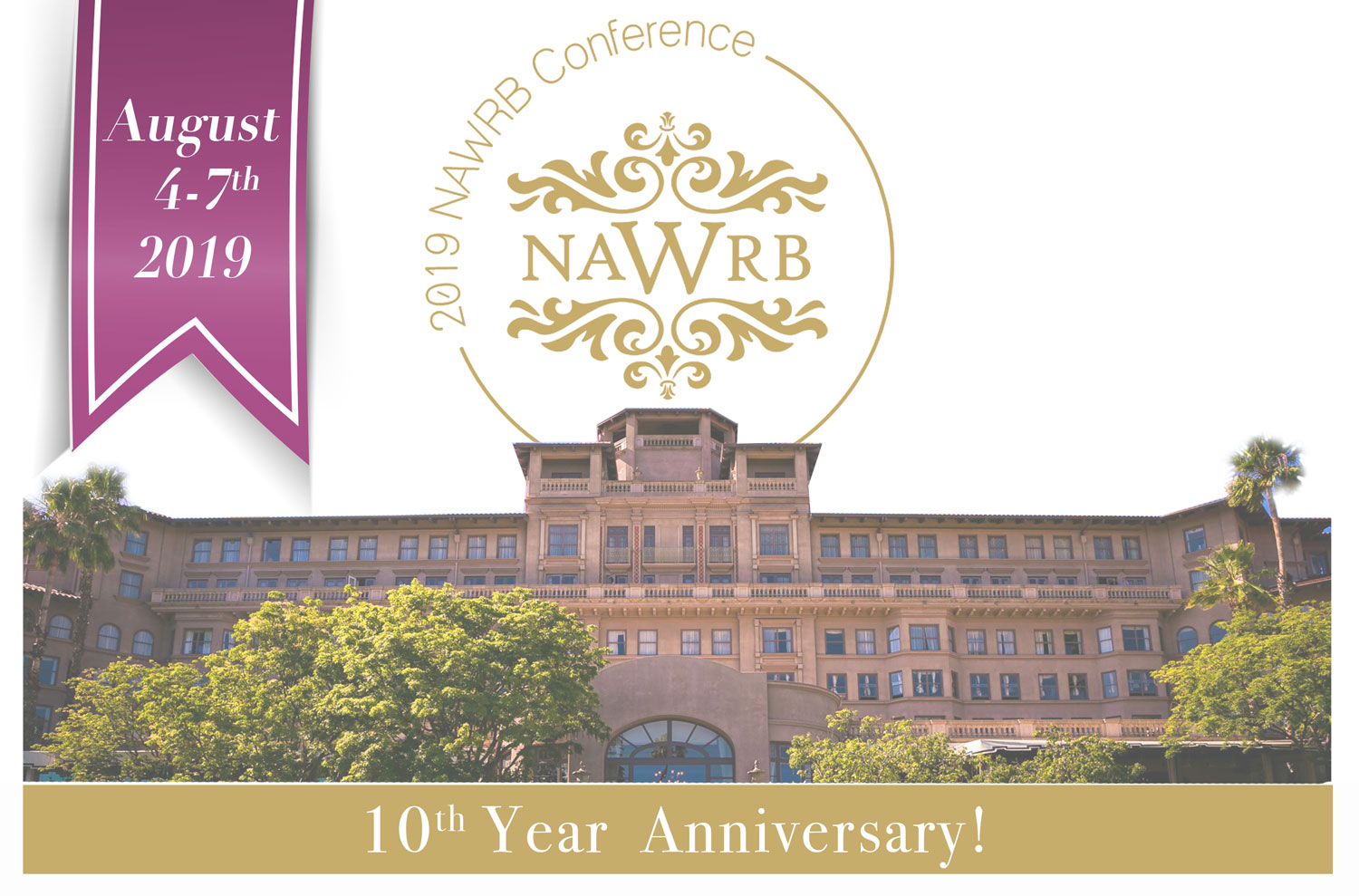 Women in the Housing & Real Estate Ecosystem (NAWRB) is excited to announce the 2019 NAWRB Annual Conference: Redefining Leadership on August 4th-6th at the Langham Huntington in Pasadena, California. This year's event will mark NAWRB's 10th anniversary!

Mastermind – Think Tank
August 4th-7th, 2019
The Langham Huntington – Pasadena, CA
Speakers
Conference Highlights
Mastermind Think Tank

Solutions. Housing. Equality

SHETalks from Senior Executive Women Leaders

Demos from Industry Experts

One-on-One Coaching
Key Topics
Artificial Intelligence (AI)

Social Impact

Family Offices

Women on Boards

Media

Residential and Commercial Real Estate

Access to Capital

Investments

Government

Poverty
Early Bird Special! Register Today!
NAWRB 2019 Leadership Awards
The NAWRB 2019 Leadership Awards honor women leaders in the housing ecosystem who are utilizing their expertise and passion to break glass ceilings in the corporate world and facilitate the growth of their local communities. Winners will receive their Leadership Award at The Langham Huntington on August 5, 2019. Awards will be given during the "Pretty in Pink" Annual Gala. Please note that attendance is mandatory for nominees. Submit your nomination today! Deadline for submissions: April 30, 2019
Certified Delegate Spokeswoman Training
Certified Delegate Spokeswoman Training will take place August 7th, 2019, from 10:00 AM to 6:00 PM at the Langham Huntington. By increasing the presence of executive women speakers in government, public and private forums, NAWRB is strengthening and expanding a national platform for women's economic growth, while leveraging women's expertise and leadership within their local communities.