Low Spacesuit Supply Forces NASA to Cancel First All-Female Spacewalk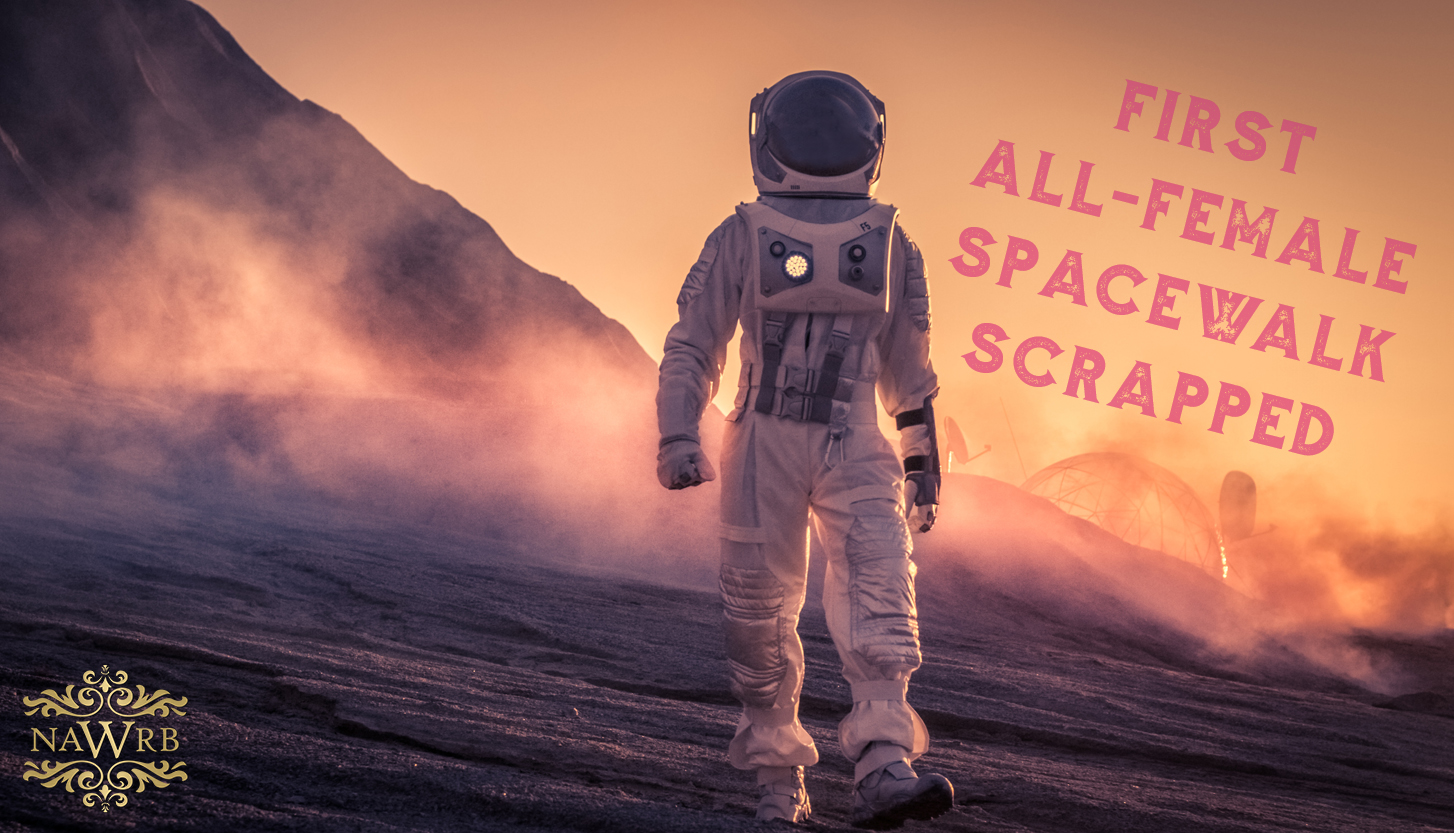 NASA had to cancel the first all-female spacewalk scheduled for last Friday because the International Space Station (ISS) did not have enough space suits to fit both women. NASA astronauts Anne McClain and Christina Koch were going to perform the spacewalk together to install new lithium-ion batteries in a solar array, supported by a female flight controller on the ground. Not having enough space suits for female astronauts indicates more work needs to be done to reach gender parity in the space industry.
After testing both the large and medium-sized spacesuits on Earth, McClain realized that the medium fit her better in orbit. This often happens as living in microgravity can change an astronaut's body in a way that cannot always be predicted while on Earth. The problem, however, is that Koch was also planning to use the medium-sized suit and the ISS only has one available for wear.
To accommodate this issue, NASA has decided to reschedule the spacewalk so that Kosh could wear the medium torso on March 29th and McClain can wear it on April 8th. Both will be accompanied by male astronauts who can fit into the other large and extra large spacesuits. Koch completed her spacewalk with Nick Hague and McClain will conduct hers with Canadian Space Agency astronaut David Saint-Jacques.
Apparently the ISS only has six hard torsos, a part of the spacesuit, on board—two medium, two large and two extra large. The extra medium and extra large torsos would require additional time to make them ready for use in orbit.
This shortage issue stems from the fact that these spacesuits known as Extravehicular Mobility Units were first developed more than 40 years ago and have still been in use long past their anticipated 15-year design. These space suits originally included sizes small and extra small, but they were designed for men's bodies rather than women's. Therefore, even the small suits can be uncomfortable for female astronauts to wear since they typically have wider hips and narrower shoulders than their male counterparts.
Due to budget cuts, NASA had to trim its space-suit program, which resulted in getting rid of the extra small and small spacesuits. Budget restrictions and changing policies have halted the development of new spacesuits, especially when NASA is not given a formal plan and specific destinations for future missions from each presidential administration. This is crucial information for making sure a spacesuit can accommodate the unique conditions each destination presents.
As more women become astronauts, NASA will need to enough spacesuits to accommodate the growing number of women who join the industry. The least we can do for gender parity is make sure women have access to the appropriate attire to do the same job as their male counterparts.