Boardroom Diversity: Myth or Reality?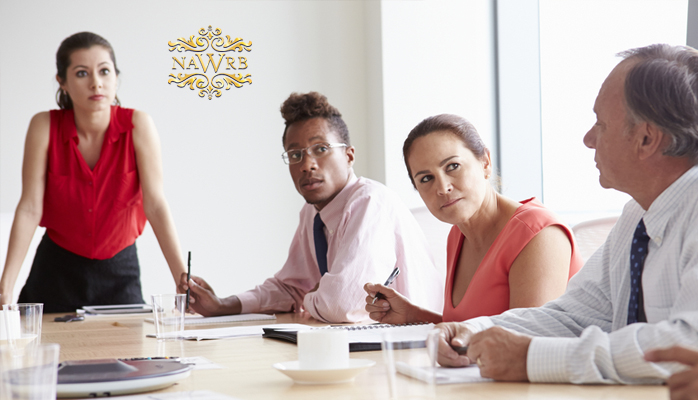 Last year, our article, Women in Boardrooms: Ethical and Profitable, detailed the successes and failures of women's inclusion in boardrooms across the world. Largely underrepresented in the executive offices of top American companies, women face pervasive obstacles when trying to get a seat at the table despite the fact that diverse boards consistently outperform male-dominated ones. Furthermore, the opportunity cost of not practicing diversity is remarkable, amounting to $567 billion for the American firms studied in Grant Thornton's report Women in Business: the Value of Diversity.
The recently-release Heidrick and Struggles 2016 Board Monitor, which "tracks and analyzes trends in non-executive director appointments to Fortune 500 boards," reveals that boardroom diversity remains prevalently stagnant.
2016 Board Monitor New Board Member Findings
399 new director seats were filled
the average age of new board members is 58
54 percent are current and former CEOs, 19 percent are current and former CFOs
43 percent are retired executives, 57 percent are active executives
30 percent are women, 9 percent are African-American, 5 percent are Asian/Asian-American and 4 percent are Hispanic
Women
comprised 29.8 percent of new directors in 2015, a minimal increase from last year's 29.2 percent
women directors have increased gradually every year since they accounted for 18 percent in 2009
previous projections saw women directors matching men in number by 2024, these estimates have now been amended to 2026
Hispanics
for the seventh straight year, the number of appointed directors of Hispanic origin is significantly lower than the representation of Hispanics in the U.S.
only 16 of the new 399 selected directors are Hispanic
for the past seven years, approximately 4 percent of new directors have been Hispanic, a figure that has failed to rise in any significant manner
African-Americans
comprised 9.3 percent of new directors in 2015, up from 8.3 percent in 2014
the percentage of African-American directors has risen from 5.3 percent in 2009
Asian/Asian-Americans
accounted for 4.8 percent of new appointments in 2015, a decrease from 5.3 percent in 2014
directors of Asian descent have comprised an average of 5.2 percent of new appointments during the past seven years, fluctuating between a low of 3.4 percent and a high of 8 percent
Despite the fact that the number of new appointments was at a seven-year high in 2015, the number of women and minorities appointed to Fortune 500 board seats dwindled. Is there a lack of qualified women and minority candidates to fill these board seats, or are they simply being ignored?