Bodies in Motion at One of L.A.'s Most Famous Homes
The Sheats-Goldstein Residence is a geometrical gem of a home designed by architect John Lautner in the early 1960s. The famous Los Angeles residence seems at once a part of nature (it literally juts out from the hillside) and the future (its sharp glass-framed angles and custom furniture would be at home in a sleek spacecraft.) It is known as one of the premier examples of Lautner's work.
Now owned by local iconoclast James Goldstein, the home is frequently a setting for photo shoots, commercials and film. The Sheats-Goldstein Residence is promised as a future endowment to the Los Angeles County Museum of Art (LACMA) who will preserve the integrity of the home. And while the ability to sell a home of this caliber comes rarely, there's no reason why we can't take aspirational #inspo from the myriad of possibilities the home brings. After all, creative inspiration allows us to open up beyond a "sales" mentality. 
High concept homes allow our imaginations to fly; reminding us that use of space, the interiors that shape our lives, are important and working in the housing/real estate sector can be creative. Scaled down, artistic inspiration can mean something as simple as creating a custom playlist as a closing gift for a client's new home.
Recently, Instagram blogger @thismintymoment named "Best Individual Instagram" by Surface magazine last year, collaborated in an "instameet" with L.A.-based choreographer Jacob Jonas and his eponymous dance company to produce captivating photo art. With dancer's bodies framed by the lines of the Sheats-Goldstein Residence, motion and stillness exist as one. It is a beautiful way to tell the story of a home.
Here are some of our favorite shots from the session credited to both @thismintymoment and @jacobjonasthecompany on Instagram: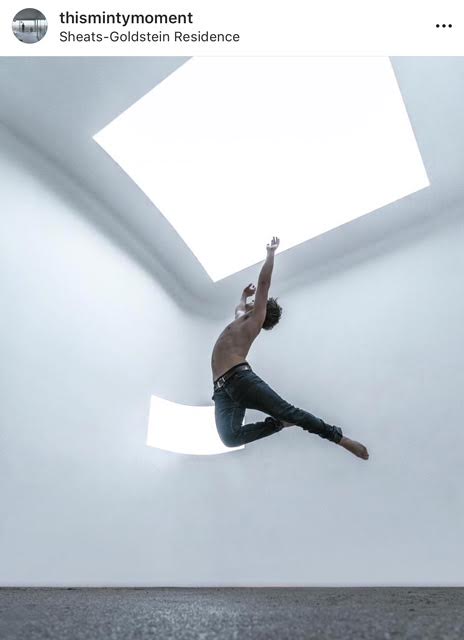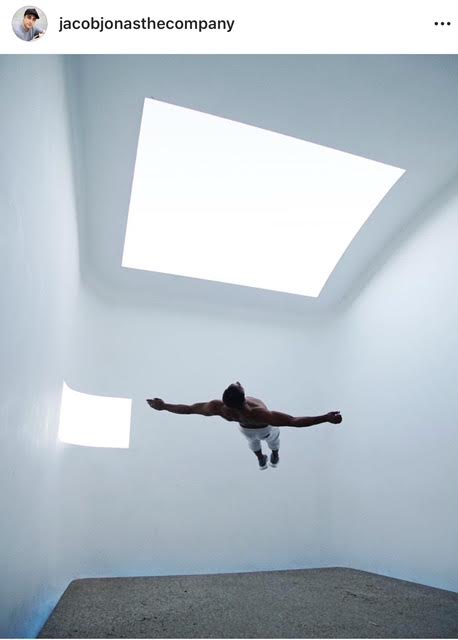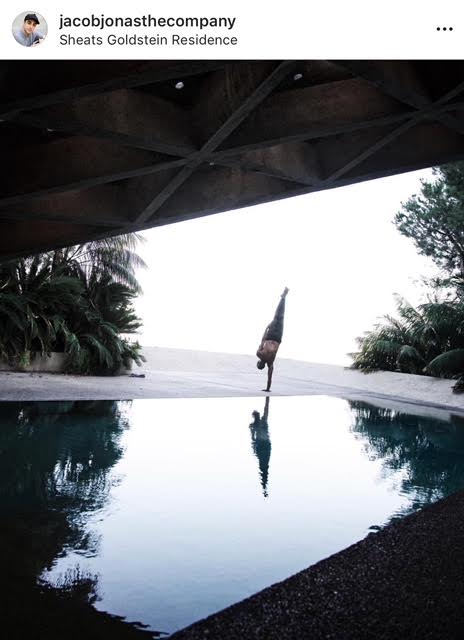 Featured image photography by thevhf.com