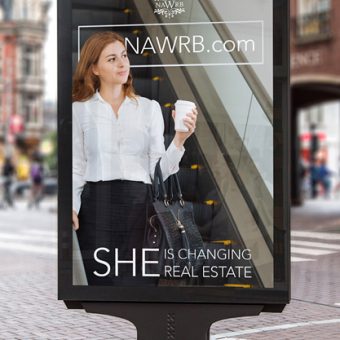 Marketing
When it comes to your business, marketing and branding can at times be equally important to the quality of the services you offer. Our amazing team can help you design dynamic marketing content and pair it with efficient strategies to bring ultimate results. Whether you are looking for informative brochures or captivating advertisements, we assure you that NAWRB can fulfill your unique design needs.
For more information, please contact marketing@www.nawrb.com
Consulting
NAWRB's Diversity and Inclusion Consulting Services grant your business access to insider, proven knowledge to improve the quality of your procured services and maximize business performance.
As an advocate and influencer in the women's movement for gender equality, NAWRB brings decisive expertise to our mission of advancing women inclusion at all levels and increasing the utilization of women-owned and small businesses in the housing ecosystem.
Our industry is evolving constantly, leaving behind those who fail to adapt. It is important to surround yourself with experts to navigate the business world's changes to your advantage. When it comes to women professionals and diversity and inclusion, NAWRB is that expert.
Don't wait any longer. Contract with NAWRB today! Desiree.Patno@nawrb.com