DC Finance Texas Family Office & Wealth Management Conference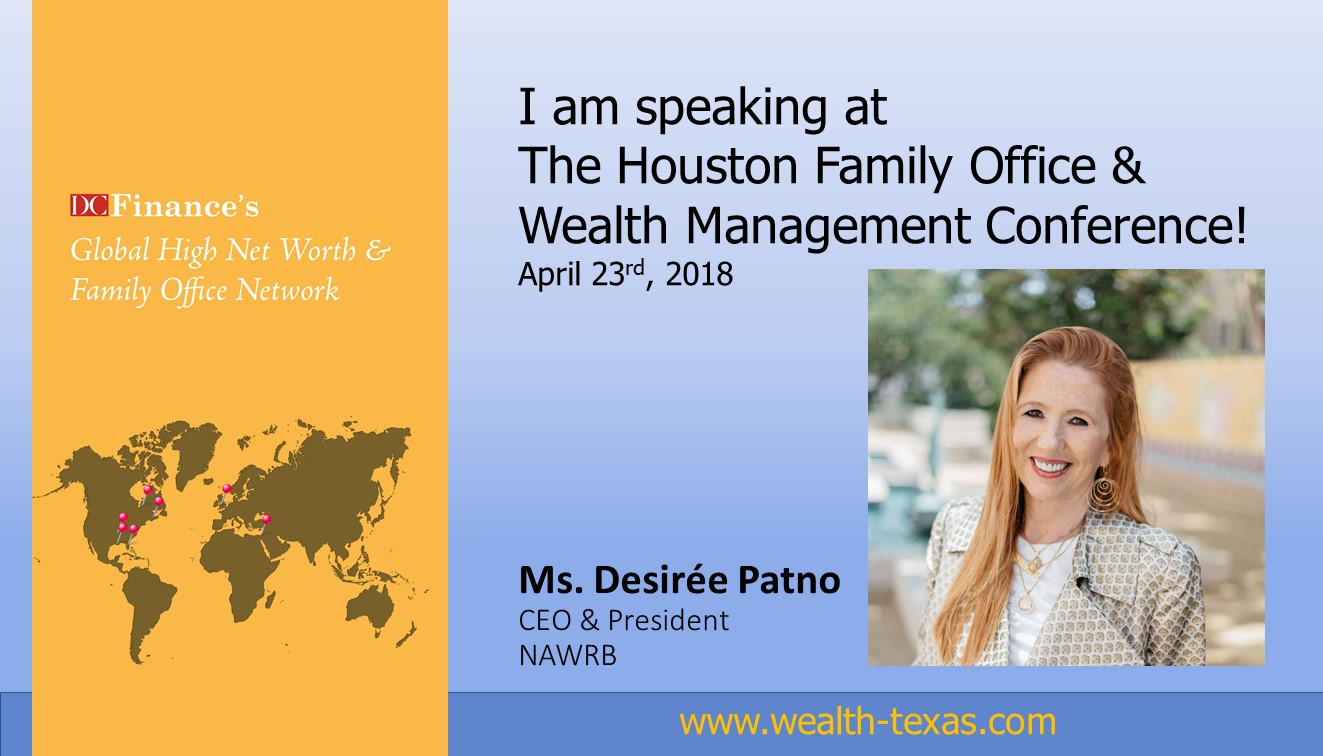 Join NAWRB along with Single Family Office executives and Ultra High Net Worth Individuals (UHNWI) at DC Finance's Houston Family Office & Wealth Management Conference on Monday, April 23rd at The Houstonian in Houston, Texas. Desiree Patno, CEO & President of NAWRB, will moderate The Real Estate Panel to discuss opportunities and actionable solutions for addressing global housing issues, tax reform and a new mindset taking over the industry.
DC Finance has an international network of high net worth individuals, family offices and investors—spanning over 1,000 families that represent $300 billion collectively— that support one another and collaborate towards mutual success.
The Houston event, attended by over 100 qualified families and family offices executives, brings together families seeking cutting edge education and enables an exchange of knowledge and experience. Drayton McLane, Chairman of The McLane Group and Former Owner of MLB's Houston Astros, will be the Keynote Speaker.
The Real Estate Panel, moderated by Patno, features Brandon Pauler, Tax Managing Director, BDO LLP; Ryan L. Urech, Senior Vice President, Southwest Region Business Development, Wells Fargo; and Clayton Hagerman, Founder and Managing Partner, MicroPlanned Communities ™ LLC. 
After previously attending DC Finance's Florida Family Office & Wealth Management Conference and Real Estate Family Office Meetings in New York last year, NAWRB is honored to continue representing women in the real estate and housing ecosystem at one of the largest events for ultra high net worth individuals and family offices.