Fun Facts about Halloween 2016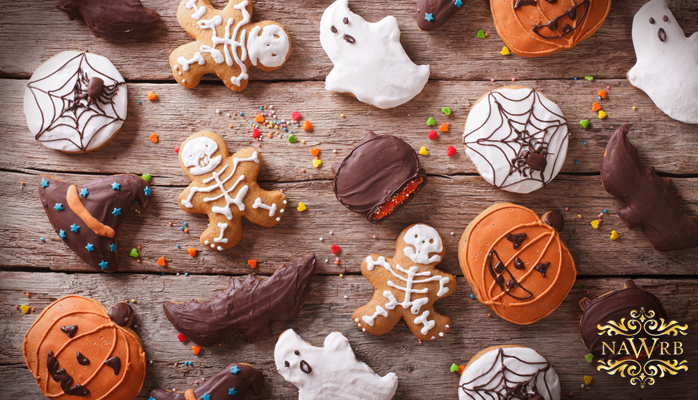 Halloween is just around the corner! Before we know it kids will be dressed in their favorite costumes stuffing their pillowcases and jack-o'-lantern pails with magnificent amounts of candy. Today, the Census Bureau released their latest Profile America Facts for Features with Halloween as the subject.
It is important to practice safety and caution on October 31; children should always be accompanied while trick or treating and any suspicious candy should be reported. Please read below for the latest statistics on the sweetest holiday of the year.
41.1 million: The estimated number of potential trick-or-treaters in 2015 
78.7 percent: The percentage of U.S. households that agreed their neighbors could be trusted in 2013.
37,128: The number of people employed by U.S. manufacturing establishments that produced chocolate and cocoa products in 2014. This industry's value of shipments totaled $16.0 billion, up from $15.2 billion in 2013.
4,449: The number of motion picture theaters (except drive-ins) in the U.S. in 2014 where one could possibly enjoy a horror movie.
40,900: The number of acres of pumpkins harvested in the U.S. in 2015, with a total estimated production value of $90.2 million. Of the top six pumpkin-producing states, Illinois led the country by producing an estimated 318.0 million pounds of this vined gourd, followed by California, Ohio, Pennsylvania, Michigan and New York.
$1.04 Billion: The estimated construction spending on theme/amusement parks in 2015. Halloween events at theme/amusement parks can be frighteningly fun.
Fun Facts:
35 million pounds of candy corn are produced each year
Consumers spent $7 billion on Halloween in 2015
Trunk or treating has recently been introduced as a safer alternative to walking the streets and collecting candy door-to-door
64 percent of Americans celebrated Halloween in 2015, spending an average of $74 per person for the holiday
90 million pounds of chocolate are sold during Halloween week, more than double what is sold during Valentine's Day