NAWRB sheCall: Operations of a Brokerage – Risk Management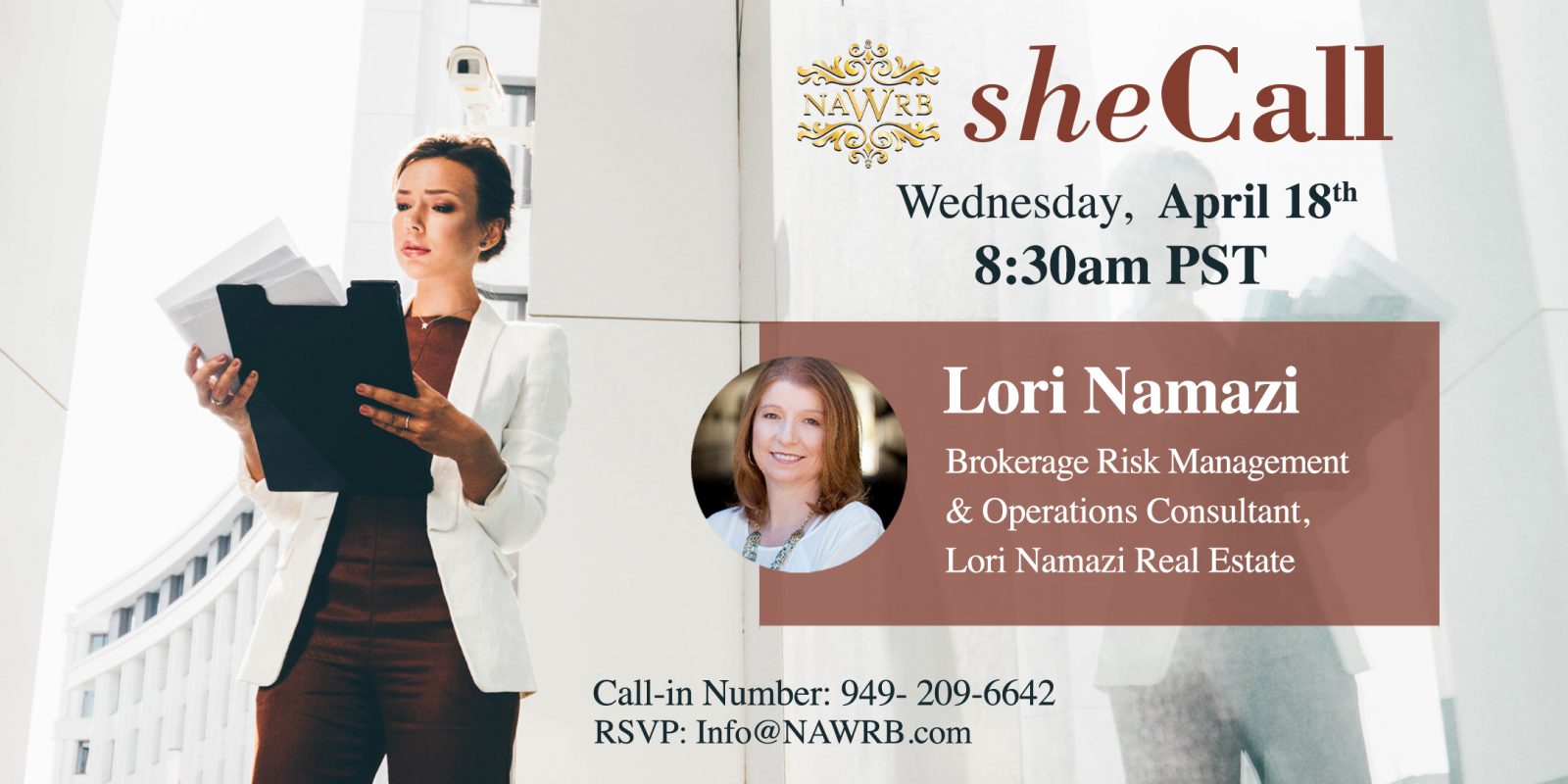 Lori Namazi, Brokerage Risk Management & Operations Consultant of Lori Namazi Real Estate, will be featured and interviewed on our NAWRB sheCall: Operations of a Brokerage—Risk Management. Tune in on April 18th at 8:30 AM PST to participate in our Q&A with an expert woman leader in her field.
Namazi has been a leader in the real estate industry for 15 years, previously serving as Broker of Record and Executive Officer for First Team Real Estate, a large independent real estate firm. From her breadth of experience, Namazi shares her invaluable advice regarding broker compliance and organizational efficiencies, as well as forming scalable systems.
If you are looking for information on how to operate your brokerage efficiently for continued success, including tips on how to avoid common risks and pitfalls, don't forget to tune in to our upcoming sheCall.
To listen, use the call-in number: 949-209-6642, and RSVP to info@NAWRB.com. Click here for more info.