NAWRB sheCall: Profile of Single Female Buyers & Sellers on Dec. 12th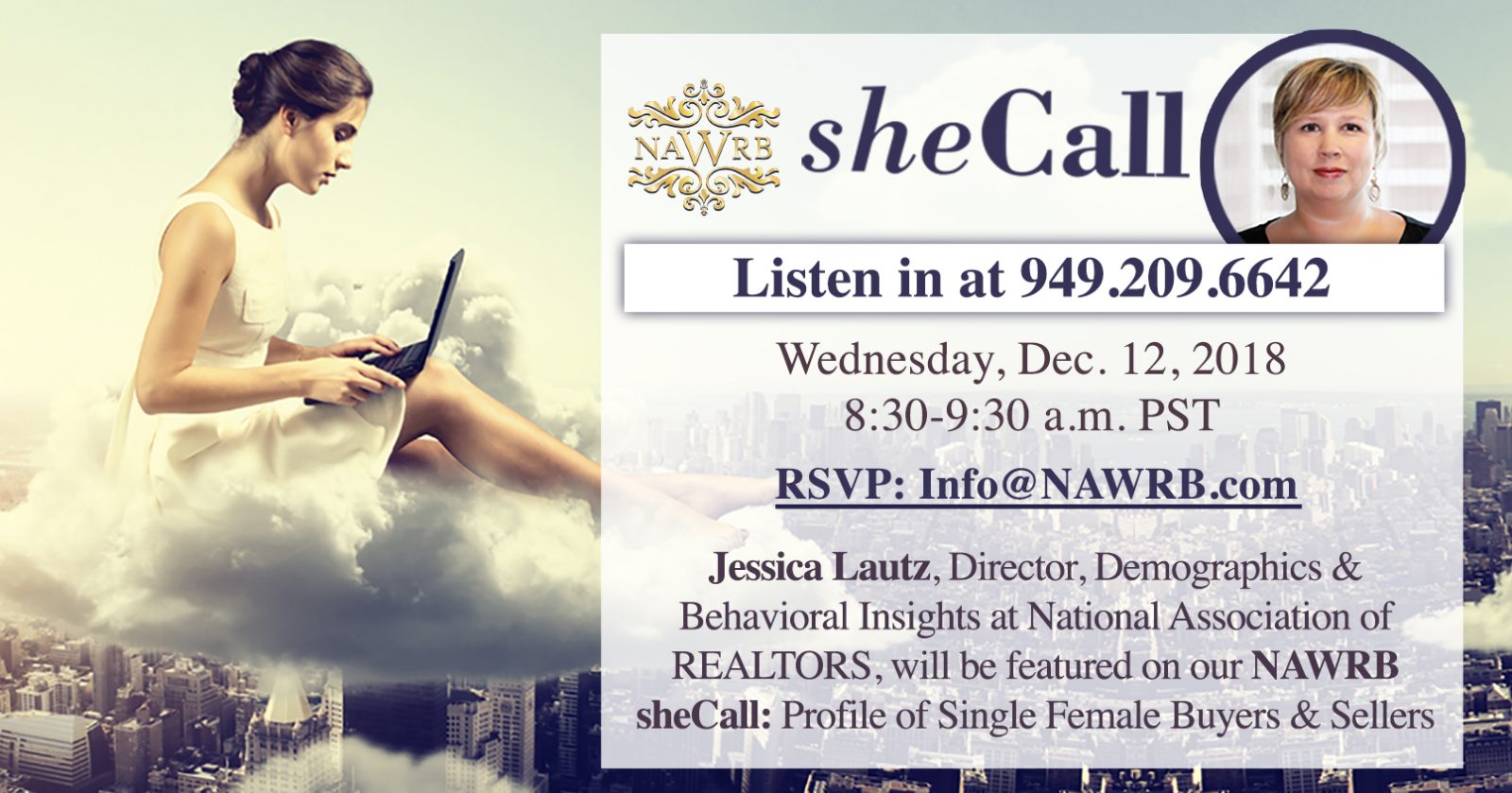 Join us for our next sheCall on Wednesday, Dec. 12th, 2018, at 8:30- 9:30 AM PST. Jessica Lautz, Director, Demographics & Behavioral Insights at National Association of REALTORS, will be featured and interviewed on our NAWRB sheCall: Profile of Single Female Buyers & Sellers. To listen, call in at 949-209-6642, and don't forget to RSVP by emailing info@nawrb.com.
As Director of Demographics and Behavior Insights, Jessica Lautz manages an expert research team that conducts studies on demographic trends for NAR members and housing consumers. She addresses issues such as shifts in housing preferences, trends in consumer desire to own a home, consumers' search to find a real estate agent and generational trends.
She also writes well-known annual consumer studies, such as Profile of Home Buyers and Sellers, Home Buyer and Seller Generational Trends report, HOME, Investment and Vacation Home Buyer's Survey and the Remodeling Impact Series.
On Wednesday, Jessica will be presenting current data and trends on single female buyers and sellers to NAWRB listeners.