NAWRB to Attend DC Finance's Florida Family Office & Wealth Management Conference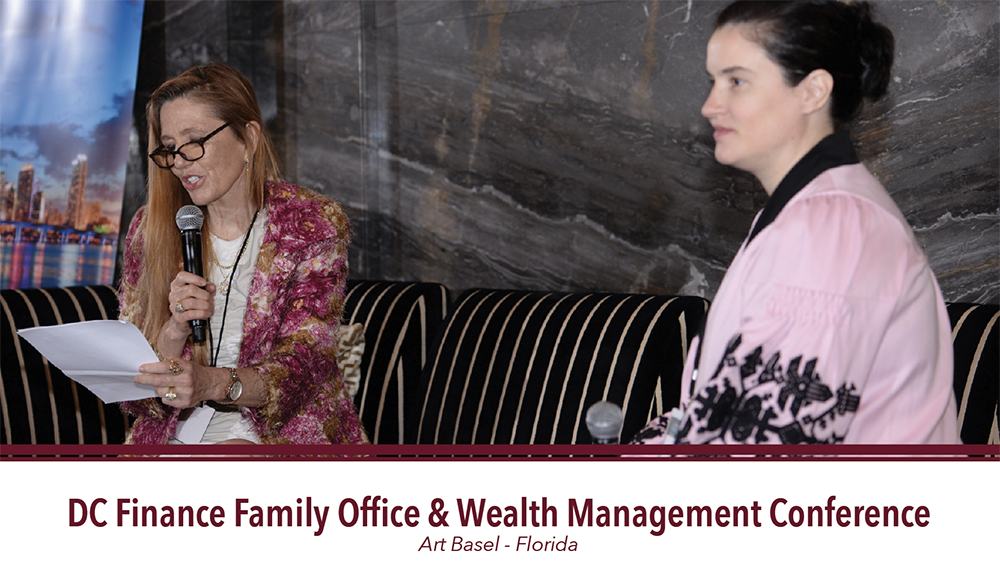 DC Finance is hosting its annual Florida Family Office and Wealth Management Conference tomorrow, December 4th, in Miami Beach, Florida. Over 150 of the top high net worth individuals and family office executives will be in attendance, allowing attendees the opportunity  to interact with the region's select group of senior investment executives from affluent family offices with delegates including family members responsible for managing family assets, legal issues, and private matters.
NAWRB CEO & President Desiree Patno will join the event for a second time to get the latest updates on wealth management and family offices. The event occurs alongside a series of luxury art and lifestyle events throughout the Art Basel Week, making this conference a mixture of art, pleasure and invaluable information regarding wealth management and family business related topics the entire week.
Keynote speakers this year include Mayor Francis Suarez, Mayor, City of Miami; Liana Krupp, President & Trustee, The Krupp Family Foundation; Sandro Salsano, Chairman & President, Salsano Group; Gabriel Groisman , Mayor of Bal Harbour; and Katherine Fernandez Rundle, State Attorney, Miami-Dade County.
Panel topics will include
The Relationship Between Local Government and Your Business;

The Future of Work and Education;

Miami's Investment Environment;

Technology;

The Next Generation/Impact Investing;

Philanthropy; and much more!
Learn more about this event here.