In Remembrance of Laurie Maggiano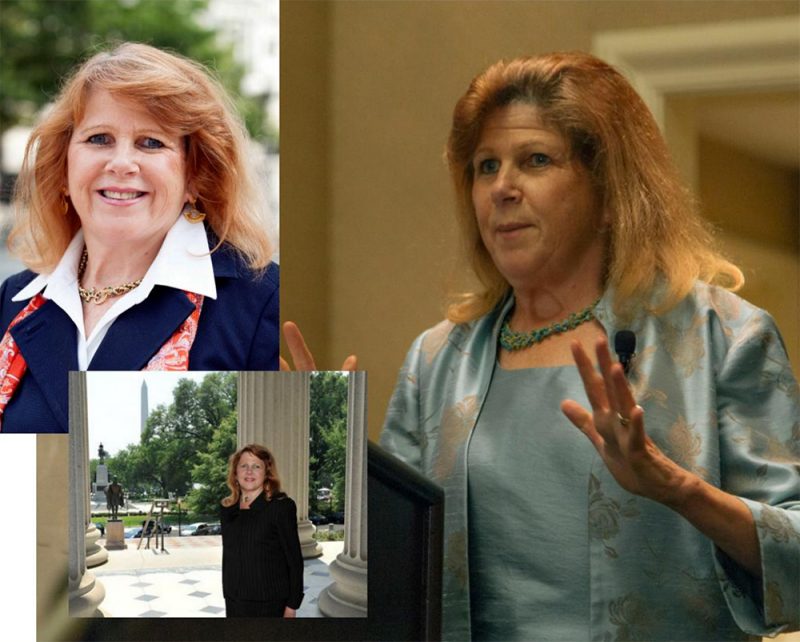 This January marked the first anniversary of the death of Laurie Maggiano, who served as Servicing and Secondary MarketsProgram Manager at the Consumer Financial Protection Bureau (CFPB). Laurie was an influential leader in the mortgage industry, a role model to her peers, and a beloved friend to many professionals in the housing ecosystem. In honor of her life and memory, NAWRB is sharing heartwarming stories from those who had the pleasure of working with and befriending her.
NAWRB had the honor of featuring Laurie as our sheCENTER(FOLD)in Vol. 4, Issue 4 of our magazine. In her interview, she shared her favorite professional accomplishments, her journey to the top in a male-dominated industry, her love for theater, and words of wisdom for future generations of women professionals.

Her care for consumers was palpable in her work. "I have to say, though, that working on HAMP during the height of the mortgage crisis was the most challenging and most rewarding work I have done," she stated about her career. "I know we didn't get it all right, but to stand up a national foreclosure prevention program in only a few months that ultimately saved millions of families from foreclosure is an accomplishment I am proud of."
She also provided the keys to success for young people entering the industry. "Successful people generally love what they do, so first and foremost find work that you are passionate about. Too many women and men spend entire careers pursuing someone else's dream. We work too many hours per day for our jobs to be only the means to an end."
Perhaps lesser known was her love for theater and her dream of starring in Broadway. "I was a theater major in college. I had every intention of being a great Shakespearean actress," she shared with NAWRB. In her spare time, she shared her love of art with her community, directing many productions at the local theater.
Those who knew Laurie were kind enough to share their fondest memories of her with NAWRB. Mary Ann and Tucker Withers, who worked with Laurie, said the following:
"We loved working with Laurie in plays and events for so many reasons. She could do anything! Whether Laurie was acting, directing, producing, organizing an event, she always made it fun. Her quick wit was amazing. At times, you never totally knew when she was serious. Tucker remembers many a time with a mischievous smile on her face, he would carry on, saying to himself, 'Does she really want me to do that?'
Whatever the event, it was always fun to work with Laurie. She was willing to get her hands dirty or oily-like the time she jumped in to help us fry tortilla chips for 50 people. He wanted to know if she knew how to do it and she replied, 'No, but I'll figure it out.' That was Laurie.
Go-getter would be one of many great words to describe Laurie. She had boundless energy and willingly gave of herself. Laurie's way with people, especially children, was always consistent. She was patient and kind but directive in a way to achieve the goal. The two plays that were wonderfully memorable and successful were Annie and The King and I, which both involved a large cast of children as well as adults. She was so in her element.
A woman to be admired beyond words!"
Ann-Charlotte Robinson, Director of Development & Community Relations at Wakefield School, shares what made Laurie special:
"What always struck me about Laurie Maggiano is her gift for making complicated things simpler so that they seemed manageable whether that was in her personal life or in her work in theater. I venture to say that this was also true in the extraordinary work she did at the CFPB. No matter what was going on, she was rarely flustered or overwhelmed…or at least she never seemed to be.
Anyone who knows theater understands how many layers are involved in putting on any show from what's going on onstage (that's the fun stuff) to marketing the show to draw in an audience whose comfort and enjoyment must be carefully managed. I got to know Laurie when she directed me in a 'words and music' version of Oliver which starred my ten year old son Nick with my 8 year old son William in a chorus of similar aged kids from our local childcare center. Community theater has its own particular challenges and figuring out how to meaningfully engage those unruly youngsters is no easy feat but Laurie made it look effortless.
Over the years, Laurie directed some classic plays – Oliver, Fiddler on the Roof, The King and I, and Sound of Music to name a few. As a combination director/producer, Laurie would be responsible for every aspect of a show onstage and off. She was particularly deft at managing all of us amateur performers from ages 6 to 96 with a wide range of theatrical experience. Community theater also tends to double for a form of therapy for many of us. We would come in with all our life problems through the long rehearsal periods and, with her compassion and nerves of steel, Laurie would guide, cajole, inspire us through to opening night.
Her deep experience with theater allowed her work with limited budgets and actors, stagehands, and other volunteers with limited skills to get onstage what was truly the core of a show. As a result, her productions were always visually interesting, well performed, and thoroughly enjoyable. Most importantly, everyone who worked on a show with Laurie felt a great sense of accomplishment and discovered or rediscovered a sense of belonging and shared effort that is a hallmark of the theater at its best.
Laurie is deeply missed not only in her theatrical community but in her community at large where she could often be found volunteering in many meaningful ways. But it is her cheerful, supportive, loving friendship that I miss the most and I'm happy to be able to share some of my reflections of this extraordinary woman."
"She was a fearless leader in our industry, especially for women, and her deep love for family was endless," states Desirée Patno, CEO & President of NAWRB. Laurie was a remarkable person who will be remembered for the work she did for the industry, and will continue to inspire those whose lives she touched.