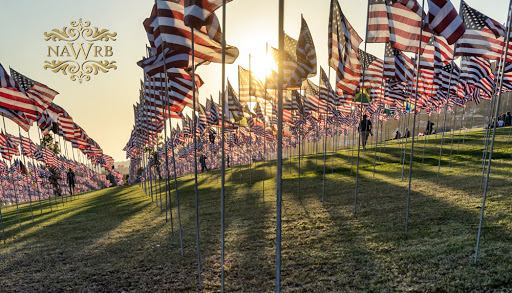 Today marks the anniversary of the September 11 terrorist attacks that took the lives of nearly 3,000 Americans in 2001. Sixteen years on from this national tragedy, we take the time to remember those who lost their lives on that fateful day.
In New York, thousands are expected to congregate at Ground Zero, and across the country, events and commemorations are taking place in remembrance of 9/11.
In Sacramento, CA, the California Exposition and State Fair will open its 9/11 Memorial to the public for free. Near NAWRB headquarters, in San Diego, CA, the USS Midway Museum will host a remembrance ceremony at 2:30 p.m. The ceremony will include a 21-gun salute, a reading of the names of our fallen heroes, and a helicopter flyover.
To our country, and all those who lost loved ones in the September 11 attacks, our thoughts and prayers are with you and your family.
We'd also like to send our thoughts and prayers to the families affected by Hurricanes Harvey and Irma. It is especially in tragic times like these that Americans must unite to help one another. For more information on helping hurricane victims through volunteerism, donations and pet rescues, please, visit the NAWRB website.
With our busy lives, it's possible to overlook the meaning and significance of a kind word. At times, we may even feel that a thoughtful gesture is too little to be worth making. Remember that this is not the case and the smallest thought can mean the world to a person in need of it.