A day is made up of seconds, minutes, and hours. Today means yesterday is forever gone. It's the most fundamental part of life and entirely up to us, as real estate professionals, to determine what we do with the amount we've been given. Real estate technology innovators are pioneering new ways for us to be more efficient, allowing us to maximize every bit of our precious time. Rule tomorrow by embracing technology today.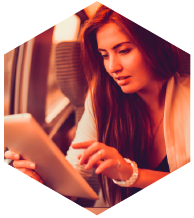 So how did today begin for you? When you woke up did you instantly grab your smartphone, tablet, or notebook? How different was your morning routine 5-10 years ago? Gone are the days of responding to a client's needs after you get into the office. Some of us may long for those lingering mornings, while others can't wait to connect, check in, reply, and update our status. No matter your viewpoint, technology is encroaching on our daily lives and it will continue its creep. Clients' expectations have changed as well. Because there is no stopping this momentum we should view this shift as an opportunity to improve customer service and satisfaction. In order to stay ahead of the competition you must embrace technological advances, discover your "value-added," and utilize tools that work for you.
One cannot say they are truly leveraging technology by simply having a website. Search portals are syndicating listings in complex ways and driving that traffic directly to their doorstep. Small brokerages simply cannot afford to compete in this space; the advertising budgets of online giants like Zillow and Trulia are huge. Of course, I'm not advocating that you take your site offline or stop updating it, but you need to recognize the role it plays in your marketing strategy and bottom line. The next time you sit down with a potential seller, consider this statement, "your listing will be featured on my website," is not as important as it was a decade ago. You need to create real value for your clients by introducing cutting edge tools that will help them sell their home for the most money and in the shortest period of time. Yes, this concept of time is important to a busy seller too. Win their business by demonstrating that you are the forward-thinking expert. Empower them to focus on their responsibilities without worrying about how much time the process of selling their home will take.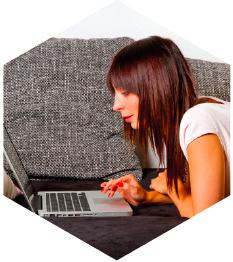 Warning: if you are scared of technology, you are at risk of being left behind. It's okay to admit that you aren't the most comfortable or proficient. However, stating that it adds little to no value to you could be detrimental to your long term relevancy in this business. Although an agent's role in a real estate transaction will not be replaced, technology solutions are subtly altering the process by minimizing your involvement with each step along the way. This is essentially giving you more time to exceed expectations. Don't waste it. This trend will continue so you need to find ways to remind your clients of your value proposition.
You cannot let technology run you, you must learn to control it. Take a moment and think about the logistics of your business. Agents in your office may complete the same task with various degrees of efficiency. Everyone finds what works best for
them. What works for you? What do you do manually now that you wish you could do digitally? If you are manually doing something that can be automated, you're wasting time. In today's robust app marketplaces, you are bound to find a solution that is just right for you and your unique approach to your business. Finding that perfect mobile application that helps you take notes, scan documents outside your office, or generate new leads should be fun and more often than not, free. But stay focused. Remember to choose the apps that will help you accomplish your goals in a manner that works best for you.
In terms of prospective buyer business, these same mobile apps have ushered in new ways to communicate and connect with people. Prospective buyers are moving their fingers from dial pads to keyboards for texting, "liking," and tweeting in far greater numbers than ever imagined. They want information, they want answers, but most of all they want us. Not tomorrow or even tonight, but now. Equip yourself with the technology you need to be a digital "first responder." When you find that the apps you're leveraging are creating more time for you to prospect, you're on the right track.
In a world where time stops for nothing, be prepared to seize the moment whenever and wherever it presents itself.
—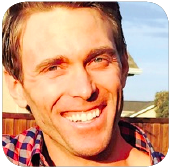 Clark Giguiere
Founder & CEO of AgentPair
@clarkgiguiere
agentpair.com
@agentpair
Clark Giguiere has over a decade of experience in commercial and residential real estate, and five years of high volume REO sales and investment experience. He is also the Founder and CEO of AgentPair, a mobile app that connects consumers with agents for on-demand home tours.