Women Make History in the 2018 Midterm Elections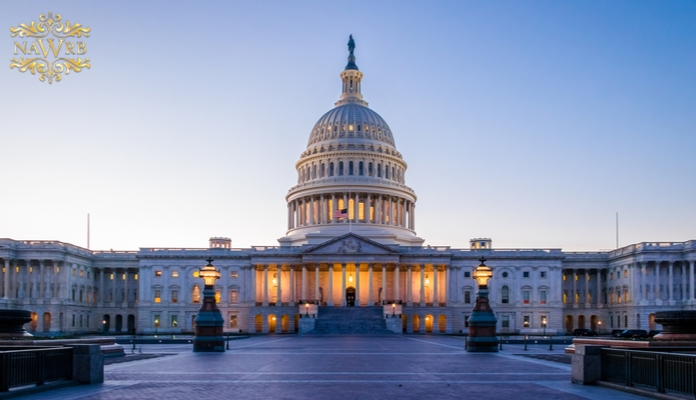 Yesterday, Tuesday, Nov. 6th, Americans took to the polls to cast their votes in the 2018 Midterm Elections to elect candidates for Senate, the House of Representatives, State Governors and other local appointments and propositions. Not only did we see a surge of women and minority voters this year, but over 100 women were elected into Congress—at least 98 women in the House and 13 in the Senate—the highest representation of women in U.S. history.
It is projected that at least 118 women will serve in the 116th Congress in 2019, an increase from the current number of 107. Likewise, women have increased their representation in Congress by at least 2 percent. Also, many of these women were first-time candidates, inspired by the recent political climate to get involved and make a difference.
The 116th Congress will feature a number of firsts due to the uptick in women elects, including a record number of non-incumbents and women of color,  the youngest woman ever to be elected to Congress, 29-year-old Democrat Alexandria Ocasio-Cortez for New York's 14th District, and the first Muslim women, Democrat Rashida Tlaib for Michigan's 13th District, and Democrat Ilhan Omar for Minnesota's 5th District. Tlaib is also the first Palestinian-American to serve in Congress.
In addition, Democrat Sharice Davids won the House seat in Kansas's 3rd District, and Democrat Deb Haaland won in New Mexico's 1st District, making them both the first Native American women to be elected into Congress.
Women made history in their respective states, as well. Democrat Ayanna Pressley became the first black women to be elected from Massachusetts; Abby Finkenauer and Cindy Axne, both Democrats, are the first women to be elected into the House from Iowa; Democrats Veronica Escobar and Sylvia Garcia are the first Latina congress members from Texas; and Republican Kim Reynolds became first woman governor of Iowa.
Regardless of political party, it is important that Congress is representative of the American people, and includes the voices of women, who make up more than half of the nation's population. Voter participation soared this year—approximately 114 million votes were cast for House, compared to 83 million four years ago, according to the New York Times. This voter turnout is indicative of the fact that more Americans are getting involved in decisions that will affect their future, all united in their concern for the good of the country as a whole.