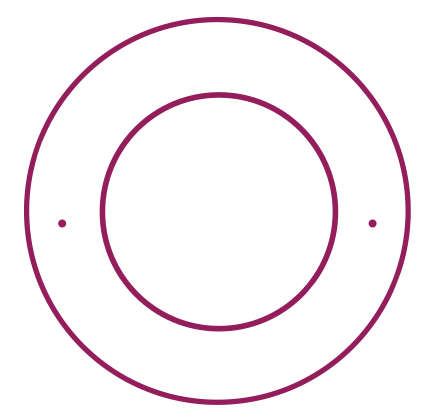 The NAWRB Certified Delegate Program is accepting applications from women leaders bringing their expertise to the housing ecosystem.
Industry veterans specializing in the housing ecosystem will bring laser focus to women's economic issues with one, unified voice. The nature of the program will perpetuate nationwide collaboration to mitigate gender-based imbalances in the workforce and increase small business sustainability, especially women-owned.
By increasing the presence of executive women speakers in government, public and private forums, NAWRB is strengthening and expanding a national platform for women's economic growth, while leveraging women's expertise and leadership within their local communities.
"We are thrilled to announce our new Certified Delegate Spokeswoman Program," stated Desirée Patno, NAWRB CEO and President. "We have been working hard to stabilize the seas in the advancement of gender equality, to work smarter and bring women's issues to the forefront with accountability and results. As our spokeswomen give back and mentor other women, they are paving the way for future generations to succeed."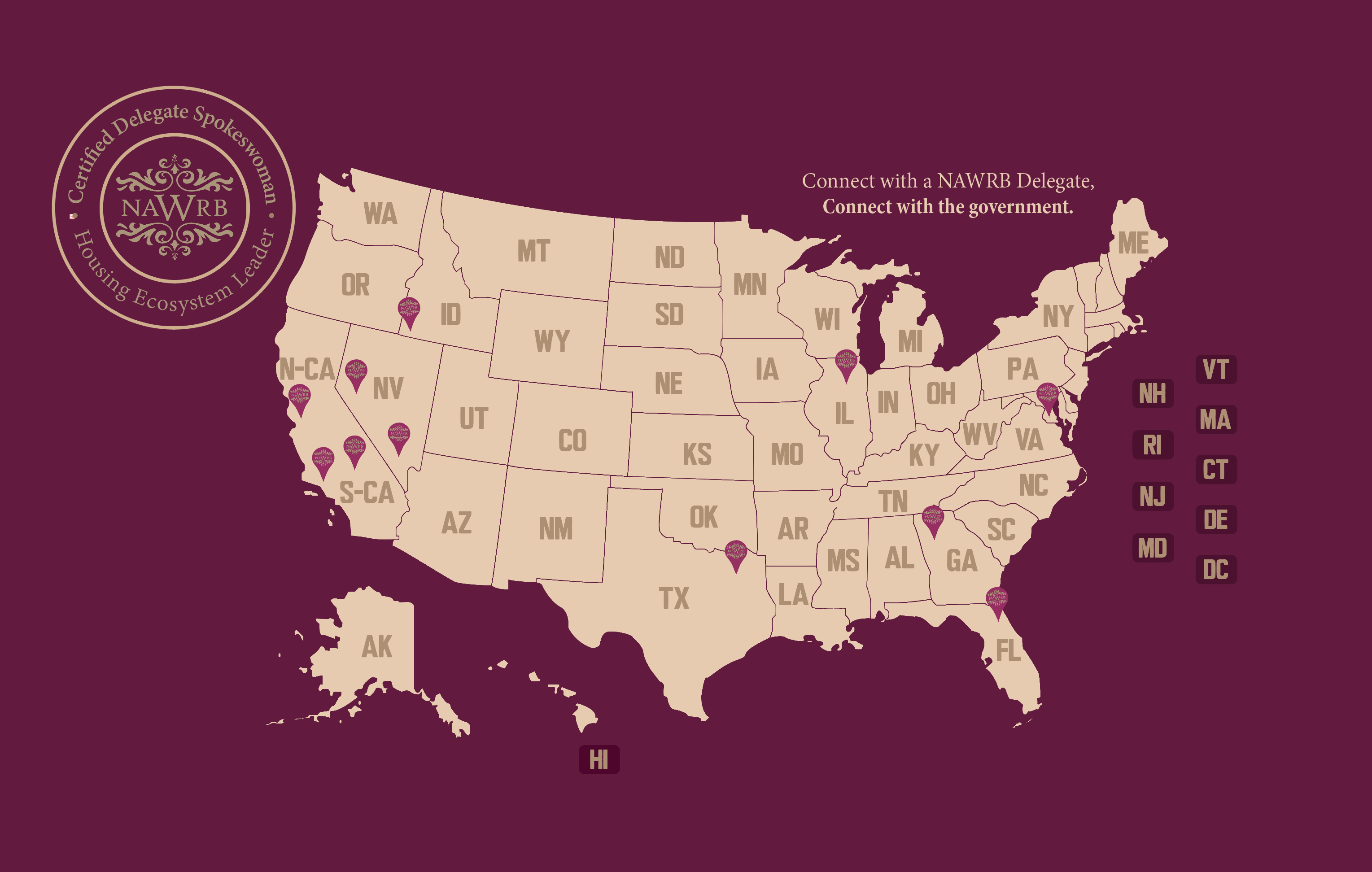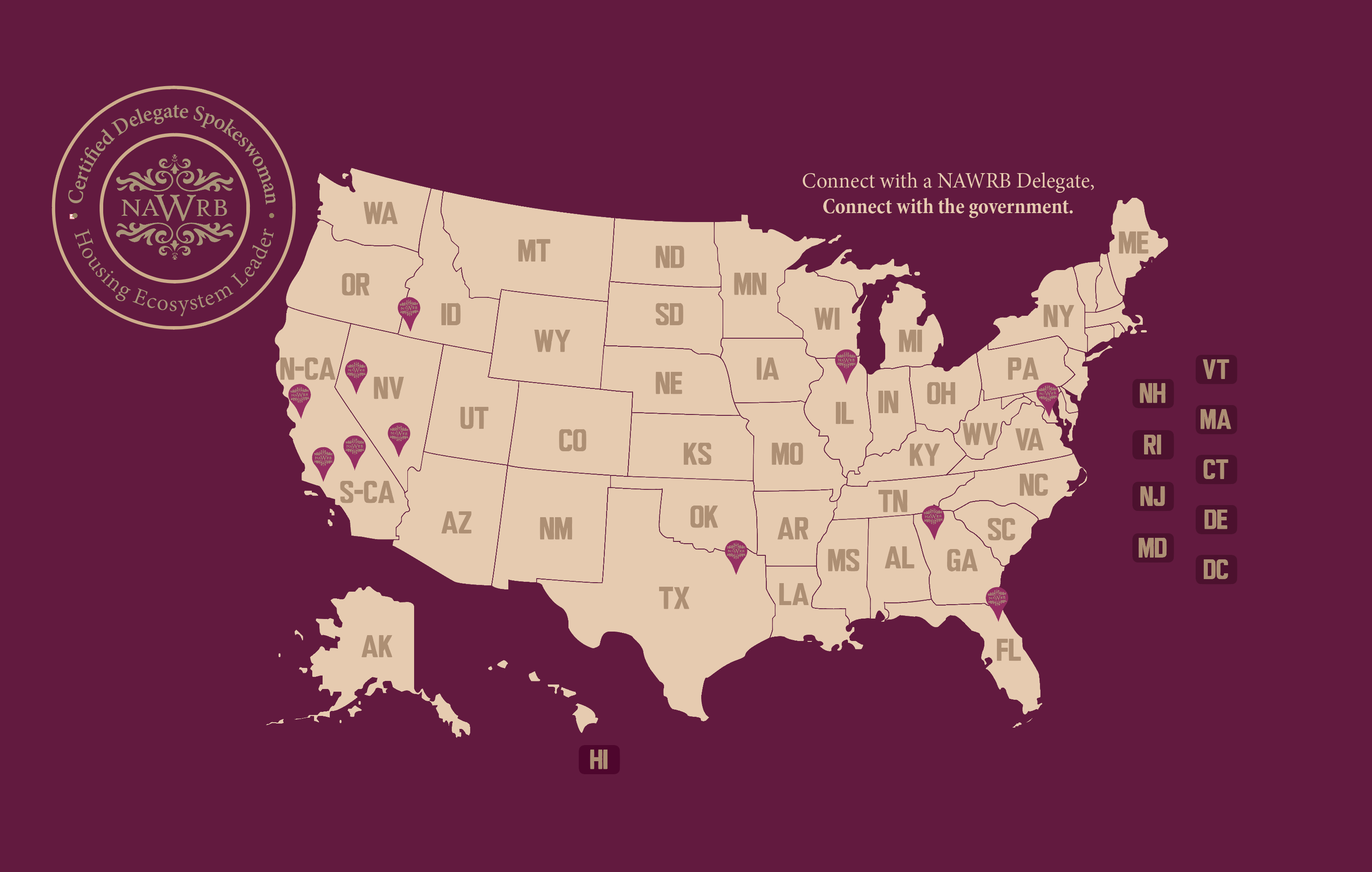 Leverage your skills as a leader and influencer in the women's movement. Become a NAWRB Certified Delegate Spokeswoman today!
Connect with a Certified NAWRB Delegate Spokeswoman
Current NAWRB Certified Delegates
Angie Weeks
Realtor, Metro Estates
Angie specializes in Orange County home sales. She also specializes in drone pictures, staging, marketing, and the best photographers to get listings sold for top dollar. Angie is always serving sellers, first-time buyers, move-up buyers, AirBnB investors, & flippers with a smile. The AskAngie Team provides first-class service to everyone using the latest in technology and has created a one-of-a-kind homebuying wedding registry, Vow2save.
Angie is a graduate of Howard University College of Pharmacy in Washington, D.C., a graduate of Emory University's Rollins School of Public Health, as well as a graduate from the Mayo Clinic Wellness Coaching Graduate Certificate Program. She holds several designations from the National Association of Realtors including the following: Accredited Buyer's Representative (ABR), Certified International Property Specialist (CIPS), Certified New Home Specialist (CNHS) and Certified Residential Specialist (CRS). She recently became certified as a Delegate Spokeswoman with Women in the Housing & Real Estate Ecosystem (NAWRB).
Decided at 10 years old I didn't want to be dependent on anyone when I watched my mom get divorced… and have to move to a trailer home and work at Burger King.
Always had a midwestern work ethic. Had a paper route by age 12, and averaged 3 jobs at a time while in High School juggling with cheerleading and student leadership.
I graduated top 10% of my class, was Senior Class President, and was in the National Honor Society. I was accepted into Michigan State but my mom would not co-sign for the loan for me to attend, so I went to Macomb Community College on a scholarship, and then headed to California. I had $400 and my car when I left.
I did not want to start my life off in debt, and I had heard CA offered quality education at reasonable rates. While I was waiting for my residency in 1997, I was evicted from my apartment for having a bully breed dog. Rather than getting rid of my pup, this challenge led me into homeownership at age 19, where I purchased a 3 bedroom townhome in Laguna Hills and lived with 3-5 roommates at any given time so I could afford the payments.
I attended Golden West & Saddleback College, where I got graphic design and technical knowledge. I was also hired at a startup company Advanced Access that did websites for Realtors, and I grew with that company into management. I managed customer service, trained new hires, and educated on Search Engine Optimization (SEO).
When that company denied my 3-week request for time off to get married, I knew it was time for a change. One of my clients had been trying to recruit me into real estate, so I decided that a flexible schedule was what I needed. I took a pay cut to go work Metro Estates front desk and get my real estate license. My broker allowed me to start my own Internet Marketing company, and I sold SEO to his agents on the side for additional income. This is how Cal Coast Web Design was born.
I learned the real estate ropes, built my company, and helped to make other businesses wildly successful in the search engines. I regularly attended the annual Search Engine Strategies convention and stayed up-to-date with the ever-changing technology of SEO.
We fell upon hard times in 2007 with a bridge loan, so I learned all about the foreclosure process from real-life experience. I almost lost my main home 3x but was blessed to receive a 300K principal reduction and loan modification in 2012 after my divorce was finalized.
I was the Chair of Young Professionals Network in 2012, and used that leadership position to create an annual event with Chapman University called Homeownership Day. http://www.ochomefair.com Still runs yearly and helps educate consumers how to safely buy, sell and invest in real estate.
It was about 2013 when I realized that working my Internet Marketing business was about as profitable as owning property, but it was 10x as difficult. I began working real estate full time and became a silent partner in Cal Coast.
I created a down payment crowdfunding platform with my tech background and real estate passion called Vow2Save, and began enhancing this to build a residual income for myself while helping the underdog into homeownership.
I continued my real estate education with my Green designation, Certified International Property Specialist designation, Real Estate Specialist – Divorce designation, and Short Sale Foreclosure Resource certification.
I began rebuilding my portfolio in 2016 with a purchase of a 2nd home in Santa Ana. I accidentally fell into renting out that home on AirBnB, to discover the major benefits of vacation rentals, and have been focusing on those the last few years.
FlowerDenRetreats.com is the vision for our vacation rentals, and we are theming them towards art and wellness. Eventually each property will have an art studio, sensory deprivation tank, and therapeutic art class options.
I now have 3 homes (2 in CA one in MI) and love to teach people how to build wealth the easy way, through homeownership.
Laura Harbison
Broker/Owner Realty Executives Southern Nevada Properties
Laura grew up in a military family, where moving wasn't an "if", it was a "when"! Having worked in the residential real estate market since 1986, Laura has been involved in over 6800 successful real estate transactions and holds many industry-specific designations and certifications. She and her husband John reside in Henderson, Nevada, and have 7 amazing children. Laura owns and manages a Realty Executives franchise office with 14 agents and employees, and is the top producing agent worldwide for Realty Executives International.
To learn more about Laura's journey as a leading woman, click here!
Mickey Vandenberg
Senior Vice President/National Escrow Administrator for WFG National Title Insurance Company
Experience. Mickey Vandenberg is the Senior Vice President/National Escrow Administrator for WFG National Title Insurance Company where she has been responsible for the development, implementation and oversight of escrow practices and procedures since January 2014. She began her career in Oregon in 1990 where she started in customer service for a national title insurance company, moving shortly thereafter into its escrow settlement services division where she worked her way up the ranks to the escrow officer position, ultimately leading into escrow supervision and administration. Her desk experience over the years runs deep, closing residential and commercial transactions of all kinds, ranging from mobile homes to complex commercial deals involving multiple properties and states. Focusing on the commercial side, she ran a successful national commercial desk for several years. Mickey's experience has given her a broad range of technical and operational expertise nationally, as well as in the Southern California market. She brings her national perspective of geographic closing practices to her current work at WFG and her other roles in the escrow settlement industry. Mickey is considered a subject matter expert for western states closing practices, and has become known as an escrow operational expert for regulatory compliance for TILA-RESPA Integrated Disclosures (TRID).
Trade Associations. Mickey has been a board member of the Orange County Escrow Association (OCEA) since 2015, and is its 2019 President. Also an active director of the California Escrow Association (CEA), she chaired the Escrow Practices Committee in 2016/2017/2018 and is 2017/2018 Leadership Committee Chair and Escrow Practices Committee Chair. Through her association with CEA, she is involved in the Education and Government Affairs Committees for the American Escrow Association (AEA). Mickey is a member of the Settlement Committee of the California Land Title Association (CLTA) that started in 2017 with initial specific focus on SB2. Representing WFG on various national workgroups, Mickey served on the American Land Title Association's ALTA Business Cases Workgroup which produced its whitepaper for title and settlement service providers, "TILA-RESPA Integrated Disclosures (TRID) Operational Considerations." She is an active participant in MISMO Closing Instructions and Remote Online Notary Development Work Groups.
Educational Outreach. Mickey's allied industry educational outreach efforts include individual speaking events as well as panel participation for California Land Title Association, California Escrow Association, National Association of Hispanic Real Estate Professionals, Louisiana Land Title Association and various other realtor and lender events. In 2015 Mickey became an Instructor for the Escrow Training Institute (ETI) in Southern California. As an escrow settlement TRID functional expert, to date Mickey's ETI TRID training classes have been attended by well over 800 attendees. Mickey is co-creator of the 2015 and 2016 "TRID Tsunami" series, including training and implementation guides, for the escrow settlement professional. Mickey continues to provide education on escrow related topics emphasizing the eClosing landscape and the changing escrow settlement desk.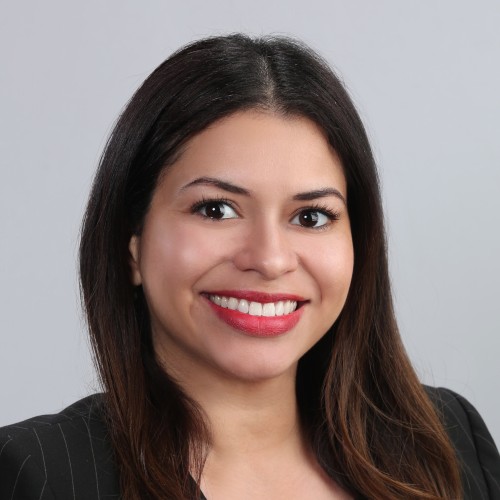 Nancy Obando
Diverse Markets Business Development Manager
Through various leadership roles, I learned the true importance of external public relations at the corporate level in order to effectively be a voice within the community, develop deep relationships with key players to maximize quality and frequency of exposure. I discovered the importance and my passion for being an advocate for diversity, equity and inclusion. As a previous President running the largest Asian based real estate organization and with current seats in National Association of Minority Mortgage Bankers of America Los Angeles and National Association of Hispanic Real Estate Association, I received many awards from the City of Los Angeles, County of Los Angeles and Congress / U.S House of Representatives for my various contributions within the community.
My vision is to ensure that we are enabling members of minority groups and professionals that invest time and talent in the underserved and emerging communities to establish a deep-rooted foundation toward becoming leaders in the real estate, finance and development sector. My focus is to help. I believe in making helpfulness part of your identity. Only when your desire to help is authentic can it reward you with new real connections and trust within the community.
To learn more about Nancy's journey as a leading woman, click here!
Laura Dietz
Broker/Owner/Auctioneer Merlin Enterprises Inc/Summit Realty
I would love to tell you years ago while sitting in my college classroom, I dreamt of becoming a real estate professional, but that would not be true. I could go with a resume of my life, but this would be a novel, so I will start with the day my real estate journey began.
January 17, 1994, 4:30 AM, a day etched in my memory forever. The Northridge earthquake claimed my home, knocking it off the foundation. Three days later, my husband of many years died. Reality set in like the jolt of the earthquake. I was now alone, my home destroyed, and I am the sole support of myself.
In my previous life, I enjoyed, involvement in the Motion Picture Industry and in my spare time, working with several charities. event planning, fundraising, and finding real estate to purchase was second nature for me. I decided I loved working with people, helping others, and venturing into a new industry would be stimulating and very rewarding. I set my mind to a career in real estate.
Upon obtaining my real estate license, I joined a national/international real estate company. That worked well for five years. Then it dawned on me that I was giving several thousand dollars a year to a broker that could be going into my pocket. I obtained my broker's license and created Merlin Enterprises, named after my rescued Arabian horse. Throughout the next few years, Merlin Enterprises grew and specialized in residential, commercial, REO's, and government contracts. I spent numerous hours servicing my clients as well as attending conferences, conventions, and networking. I created a name for myself and a following in the industry.
While attending an out-of-state conference, I was approached by a real estate auctioneer. He offered me the opportunity to add real estate auction services to my already booming real estate business. I jumped at the chance. Merlin Enterprises now offered California a new real estate auction company. My business was thriving, 13 scheduled auctions and my auctioneer develops a case of homesickness and announces he needs to go back to his home state. I enrolled myself at the American School of Auctioneering and, upon completion of the courses, became the first woman certified real estate auctioneer in California at that time. I soon decided to distinguish my real estate business from my auction business and created a women-owned business specializing in real estate. Summit Realty was born.
Summit Realty presently has four offices in Los Angeles and Ventura Counties. I am as passionate about real estate today as I was 26 years ago. Working with people to fulfill their dreams of homeownership, coupled with helping fellow agents by sharing my knowledge and experience plus continuing my education in an ever-changing industry, fills my days with gratitude and satisfaction. I would be remiss in not mentioning there are those days of frustration as well, but I still find time to go back to my roots and be hands-on involved with my charities, even serving on the board of directors of Former Navy SEAL Mike Ritland's Warrior Dog Foundation.
To learn more about Laura's journey as a leading woman, click here!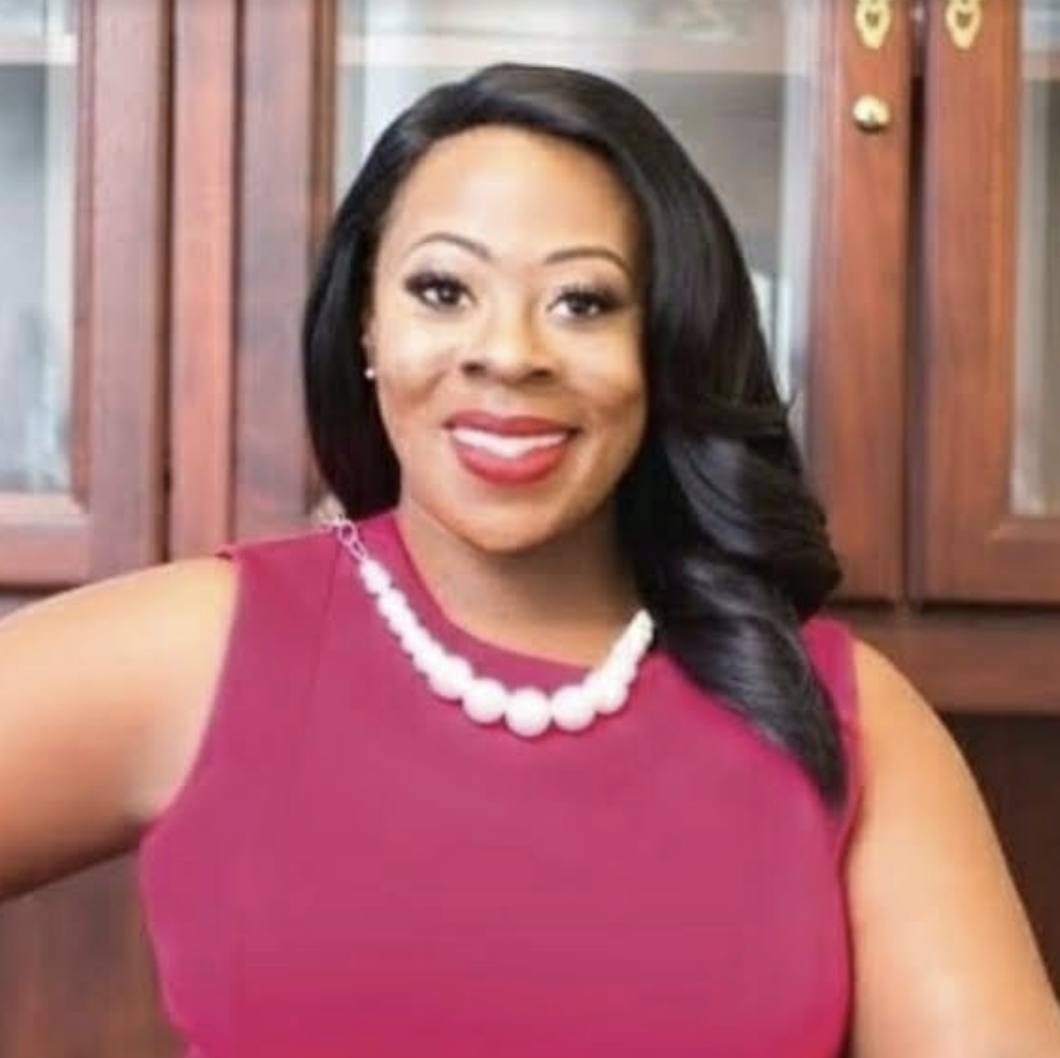 Tiffany Curry
Owner/CEO of Berkshire Hathaway HomeServices
Tiffany Curry is the Owner/CEO of Berkshire Hathaway HomeServices Tiffany Curry & Co., REALTORS® in Houston, Texas. One of the industry's talented rising owners, Tiffany soared from a Top Producing agent on the BHHS National REThink Council as one of BHHS Top 15 agents nationwide specializing in Global and Luxury real estate to the first African American owner of a Berkshire Hathaway HomeServices franchise in the world.
Curry is also the first wholly woman-owned Berkshire Hathaway HomeServices owner in Houston, Texas, the 4th largest city in the United States. BHHS Tiffany Curry & Co., REALTORS® is built on innovation, a supportive environment and family feel that builds on relationships and collaboration.
Curry has received many top honors including: Houston REALTOR® of the Year (youngest in history, Global Power Tour Houston Woman of the Year and Houston Business Journal Top 40 Under 40. Curry received her highest honor to date having been inducted into The National Civil Rights Halls of Fame in 2018.
An advocate of giving back, Curry has served on the NAR Executive Committee and lead the National Association of REALTORS®, REALTOR® Party Community Engagement as the President's Liaison to AREAA, NAHREP, NAREB and NAGLREP. She has also served as WCR Houston President '11, Houston YPN Chair '11 and nearly 100 other positions throughout her career at the local, state and national level.
She is an avid supporter of The Sunshine Kids, Susan G. Komen Breast Cancer Foundation, SPCA and Rebuilding Together Houston.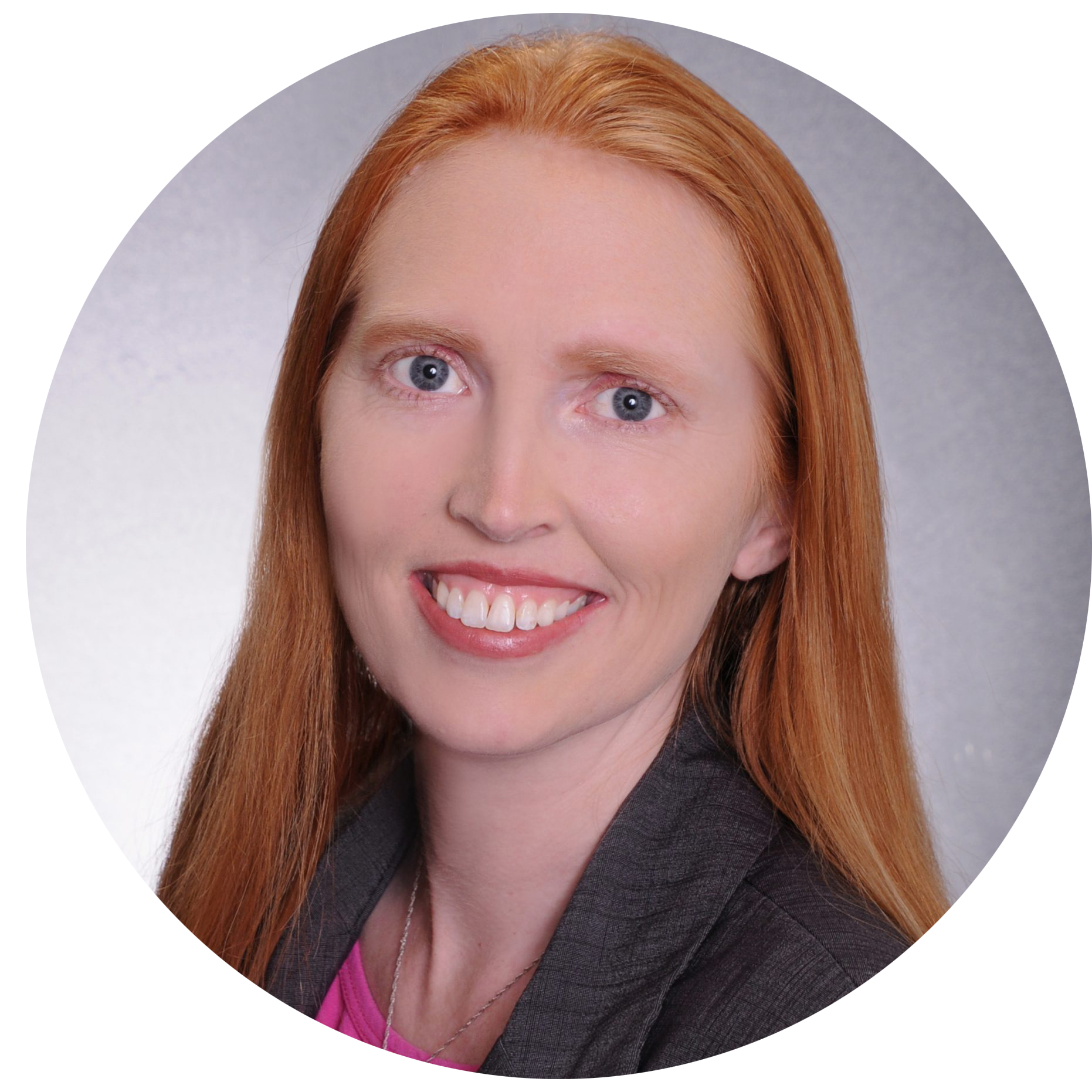 Brandy Nelson
Team Leader of Nelson McNew Associates
As the team leader of Nelson McNew Associates Brandy Nelson is a Broker Associate with Windermere Homes & Estates and Windermere Commercial.  As a consistent Top Producer Brandy's business consists of residential real estate, bank owned properties, commercial sales, and commercial leases.  Successfully selling over 1800 transactions since licensed in 2005.  Brandy has earned the distinctive titles of Executive Premier Director for Reo and Foreclosures as well as the Executive Director for Commercial Properties and the Premier Director of Premier Properties Luxury Division.  With diversified clients including corporations, financial institutions, distressed sellers, and motivated buyers and seller's Brandy and her dynamic team are able to provide solutions to difficult situations.  Brandy has earned a high level of recognition over the years including serving on NAWRB, NAHREP board, REOBROKER, Women Council of Realtor's board, Young Professional Board, and being in the National Top 50 for the number of real estate closed transactions.
To learn more about Brandy's journey as a leading woman, click here!