NAWRB's Diversity & Inclusion Leadership Council
Presents
NDILC's Ten Women Leadership Principles
#1 Acknowledge Trailblazers: Host Erica Courtney
December 3rd, 2020 – 9:00 am PST
---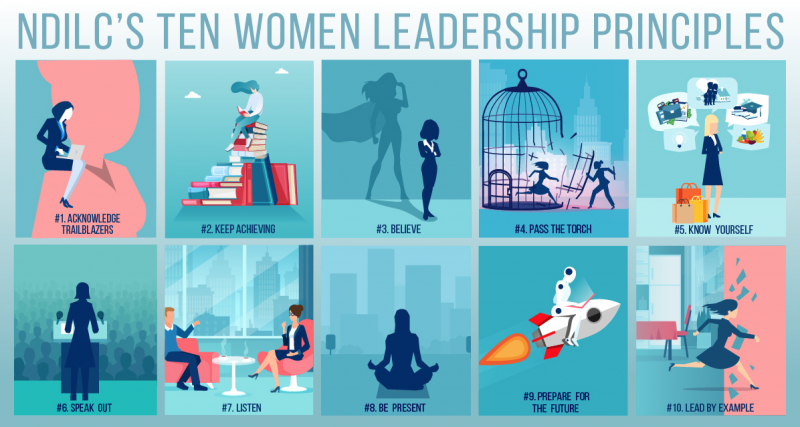 The NDILC introduced their Ten Women Leadership Principles in April of 2020, which they collectively created to help women in the workforce become more effective leaders at any stage of their careers, and empower every women to reach their full potential.
As COVID-19 globally flipped the switch impacting all of us to reevaluate our lives both personally and professionally, we find ourselves now more than ever embracing and yearning for leadership in everything we do.
Starting December 2020, each NDILC Leadership Principle will be designated as a Monthly Theme to collaborate and share stories from all types of media. 
As a society we are too siloed in our professional and personal lives, we need to unite and share experiences to help embrace the legacy of generational stories. Learn from our past and past the torch!
Be a part of NDILC's Story Tree, post your story and share through your sphere of influence!
To learn more about the NDILC, click here!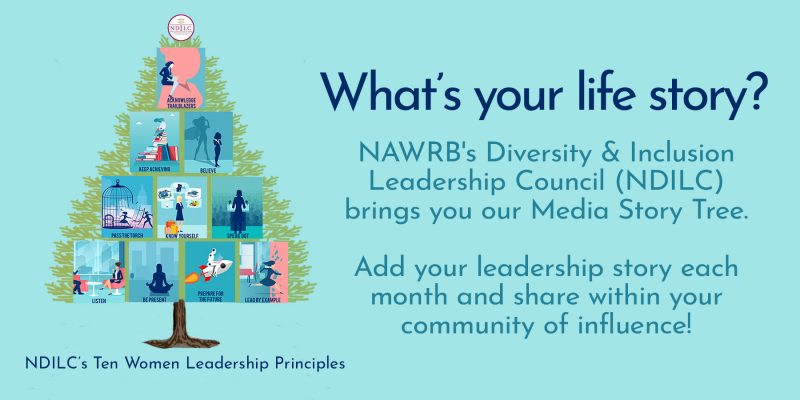 ---
Every first Thursday of the month, the NDILC will kick off each monthly theme with a LIVE Broadcast of the NDILC's Ten Women Leadership Principles at 9:00 am PST. 
December is #1. Acknowledge Trailblazers hosted by Erica Courtney: Know and learn from the women who came before you. We are all standing on the shoulders of giants.
Every second Thursday of the month, NAWRB's Certified Delegate Spokeswomen will continue with the NDILC's Ten Women Leadership Principle at 9:00 am PST with their Live Broadcast.
---
Continuing the Dialogue with the NAWRB Certified Delegate Spokeswomen
Leora Ruzin, CMB will continue the discussion of what it means to Acknowledge Trailblazers as a NAWRB Certified Delegate Spokeswoman on December 10th, 9:00 am PST at facebook.com/NAWRB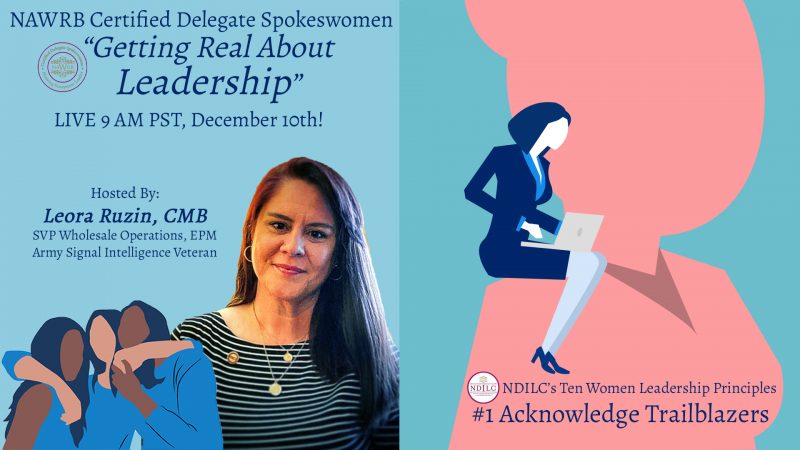 ---
To RSVP for Acknowledge Trailblazers with Erica Courtney, click here!
To view ALL & RSVP to future NDILC's Ten Women Leadership events, click here!
Share within your community using these hashtags: