Help Your Community on Giving Tuesday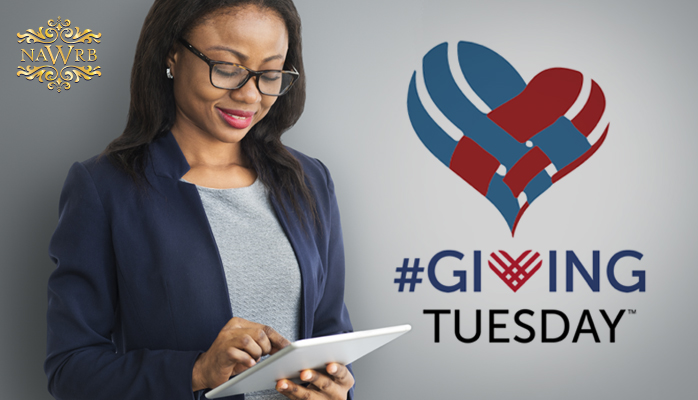 Giving Tuesday, celebrated the Tuesday after Thanksgiving, is a global movement dedicated to giving back.  From random acts of kindness to food drives and donations to nonprofits, today is a day to appreciate your community and help others. Last year, charity donations on Giving Tuesday totaled over $117 million in over 70 countries and emphasized the importance of philanthropy over consumerism.
As our advocacy for women and women-owned and small businesses in the housing ecosystem takes us across industries and around the country, your donations to the NAWRB Foundation have proved extremely helpful and we truly appreciate the help and support we receive from our community.
The NAWRB Foundation currently has the following initiatives.
Women's Global Resource Center (NWGRC) increasing the opportunities for women's employment at all levels and increasing the diverse spend for women-owned businesses.
Women's Homeownership (WHI) increasing women's homeownership, leveraging the entrepreneurial strength of women, cementing women's personal and professional strides and helping bring the awareness of women's poverty.
Small Business Sustainability Care Pack: Know Before You Lose! Help give small business owners the ability to work more on their business and have protections in place for their valuable resources and bank accounts. Knowledge is power before a nightmare strikes.
Collaborating with several local and federal government entities like the National Women's Business Council (NWBC), the Small Business Administration (SBA), White House Council on Women and Girls, Women Impacting Public Policy (WIPP), and the Office(s) of Minority and Women Inclusion (OMWI), NAWRB Foundation helps bring women to the forefront to increase women's equality.
Your contributions go a long way, assisting with our initiatives, speaking engagements, training seminars and more.
Please click here to donate and help women in the housing ecosystem today.