(Click on photos for nearly 2 hours of videos from ICOGAS 2017.)
Imagine the synergy of having a female President and five First Ladies across two continents come together with the mission to help women and girls. On the morning of September 21, 2017, New York City's hustle and bustle perfectly matched the excitement at the 2017 International Conference on Gender and Sustainability (ICOGAS).On the margins of the 72nd U.N. General Assembly, and in this incredible setting, the Hilton in Midtown Manhattan witnessed the collaboration and camaraderie of leading global strategists, academics, CEOs and international leaders to generate actionable gender equality and women's economic sustainability solutions.
Among leaders were Ameenah Gurib, President of Mauritius, and First Ladies Reema Carmona of Trinidad and Tobago, Sandra Granger of Guyana, Lorena Castillo de Varela of Panama, Roman Tesfaye of Ethiopia and Dominique Ouattara of the Ivory Coast. To have these leaders united at one event under a common goal ensured through power and dedication that the issues and questions raised during the conference did not fall on deaf ears.

The global gender inequalities of present day are alarming, and while these imbalances may differ from country to country, they are products of pervasive gender gaps systematically holding back women and girls. Globally, 130 million girls are out of school, 35 percent of women have been victims of physical or sexual violence and in low- and middle-income countries, 40 percent of girls are married before they turn 18. In the U.S., a country that is arguably well ahead of others in gender equality, women continue enduring an insidious 25 percent gender wage gap and violence against women is a menacing phenomenon. The National Coalition Against Domestic Violence (NCADV) reports that victims of intimate partner violence lose 8 million days of paid work every year in the U.S.—the equivalent of 32,000 full-time jobs—and intimate partner violence costs the American economy between $5.8 billion and $12.6 billion annually.
As with several women's issues, domestic violence is enveloping, at once hindering women's ability to earn and accumulate wealth and preventing them from being financially independent enough to change their living situations. Around the world, the road to advancement for women is fraught with obstacles fueling vicious cycles that keep women right where they are.
---
ICOGAS 2017
Equality and economic sustainability for women is not yet a reality, and some countries deliberately limit women to what some consider traditional roles. The right and obligatory thing to do is to work together—individual to individual, group to group, country to country—to eliminate gender-based obstacles on a global scale. Gender equality is a major change that means uprooting and eliminating antiquated ideologies and stereotypes that have been purported for centuries to justify women's limited participation in the community, workforce and historically male-dominated sectors.
For this elaborate, groundbreaking undertaking, collaboration is essential, and it is upon this backdrop that ICOGAS 2017 painted its impact.
Focusing on three themes—Gender Diversity in Corporate Boards & Triple Bottom Line Sustainability, The Intersection between Gender Diversity, Innovation and Economic Sustainability, and The Role of Women Leaders in Delivering SDGs—speakers and attendees shared distinctive issues, views and goals, collectively delivering a global snapshot of the state of women and gender equality worldwide.
An Opening Session with Washington, D.C.-based news anchor and reporter Maureen Umeh; a Welcome Address from Esther Ayuk, MPH, R.Ph, Managing Broker, Bess Realty Professionals; a Chairman's Opening by Joe Beasley, Chairman, African Leadership Advisory Board, Atlanta, Georgia; and introductory remarks from Matilda Arhin, President, Ghana International Chamber of Commerce, reminded attendees of the disparate conditions women and girls are faced with around the globe and implored the audience to listen and explore the deliberate ways in which these gender imbalances can be addressed and eliminated.
Arhin, confident in the momentum of the women's movement, shared with NAWRB, "Every moment is a teachable moment. Women contribute $20 trillion to the global economy; naturally we should define and implement economic goals. In the words of Kwame Nkrumah, 'Those who would judge us merely by the heights we have achieved would do well to remember the depths from which we started.'"
This optimism was palpable in the room as attendees began learning from one another and sharing best practices for the issues in their respective countries. The spirit of the event must be distinguished; it's the feeling of power, the expectance of change, the belief that the work we are doing for women and girls will have real consequences. It is with this attitude that the women's movement is progressing around the world. We no longer simply hope our work will drive change and accountability, we know it is only a matter of time.
Esther Ayuk was inspired by the camaraderie she immediately witnessed at ICOGAS 2017, "What stood out for me the most was the fact that gender equality issues are real regardless of the country of origin. It was reassuring that there are women all over the world who have recognized the fact that these issues exist and each one of them is making efforts to address them and bridge the gap. The first ladies, who were present as the top female voices from their various countries, as well as the corporate executives, are taking on the fight by focusing on specific areas where they can make an impact such as healthcare, education, entrepreneurship, sponsorship into the C-suite and a host of other ways.
"In fighting for young girls and women, these leaders are in essence addressing and fulfilling some of the United Nations' 17 Sustainable Development Goals to Transform Our World by 2030. Events like these not only create awareness of what is going on in other parts of the world, they generate an opportunity for collaboration and partnerships in dismantling common issues."
---
Gender & Global Sustainable Development
Showcasing several of the finest global leaders and private sector titans, the Gender & Global Sustainable Development Roundtable began centered on the theme of Gender Diversity in Corporate Boards and Triple Bottom Line Sustainability.
With incredible wisdom and power, the roundtable delivered an in-depth account of the gender-based obstacles women and girls endure and the groundbreaking work that is being conducted to help eradicate these barriers.
Eva Vati, Head of Sustainability & Network Development, Ework Group, Sweden, emphasized the importance of events that empower women, enabling them to provide a voice for women's issues around the world. Vati stated, "It was a privilege and an honor to attend ICOGAS 2017, and most importantly, an opportunity to contribute with my experiences to the gender equality movement for women and girls in leadership, executive leadership and boardrooms.
"The Nordic countries are scoring highest regarding gender equality in the world, according to the Global Gender Gap Report published by the World Economic Forum. Attending ICOGAS 2017, I gained insight into how far behind the majority of African countries are in gender equality. This makes me sad but at the same time encourages me to continue my work to raise awareness of the positive effects of boardroom and executive management gender diversity on financial performance. My mission is to make a difference in people and businesses to make the world a better place.
"Gender equality does not come about of its own accord, it requires the collective action and solidarity of women human rights defenders, political change, and tools such as legislation, gender budgeting and quotas. Furthermore, initiatives like ICOGAS 2017 where women's participation in leadership can be discussed are crucial. We make the invisible realities of women visible, including discriminatory practices like sexual harassment and abuse. I believe it is important to have forums like ICOGAS 2017 during which women and men can share power with each other as decision-makers and gradually increase the number of men in the movement for gender equality.
"In my daily work in Sweden, I work in executive management as Head of Sustainability and I also work on the Board of Directors for two other companies. I write articles and give lectures about gender diversity and the positive effect it has on a company's performance. I gather statistics from different institutions and research showing the benefits of gender diversity and republish it on social media. I have initiated and been founder of different female networks and industry organizations across various technical fields and have acted as chairman for some of them.
"I am mentoring younger women and empowering them to be visible and take leadership in their own lives, daring to choose and follow their own dreams. I believe the future is equal. I believe in the power of daring to lead. 'Dare to lead' is my motto."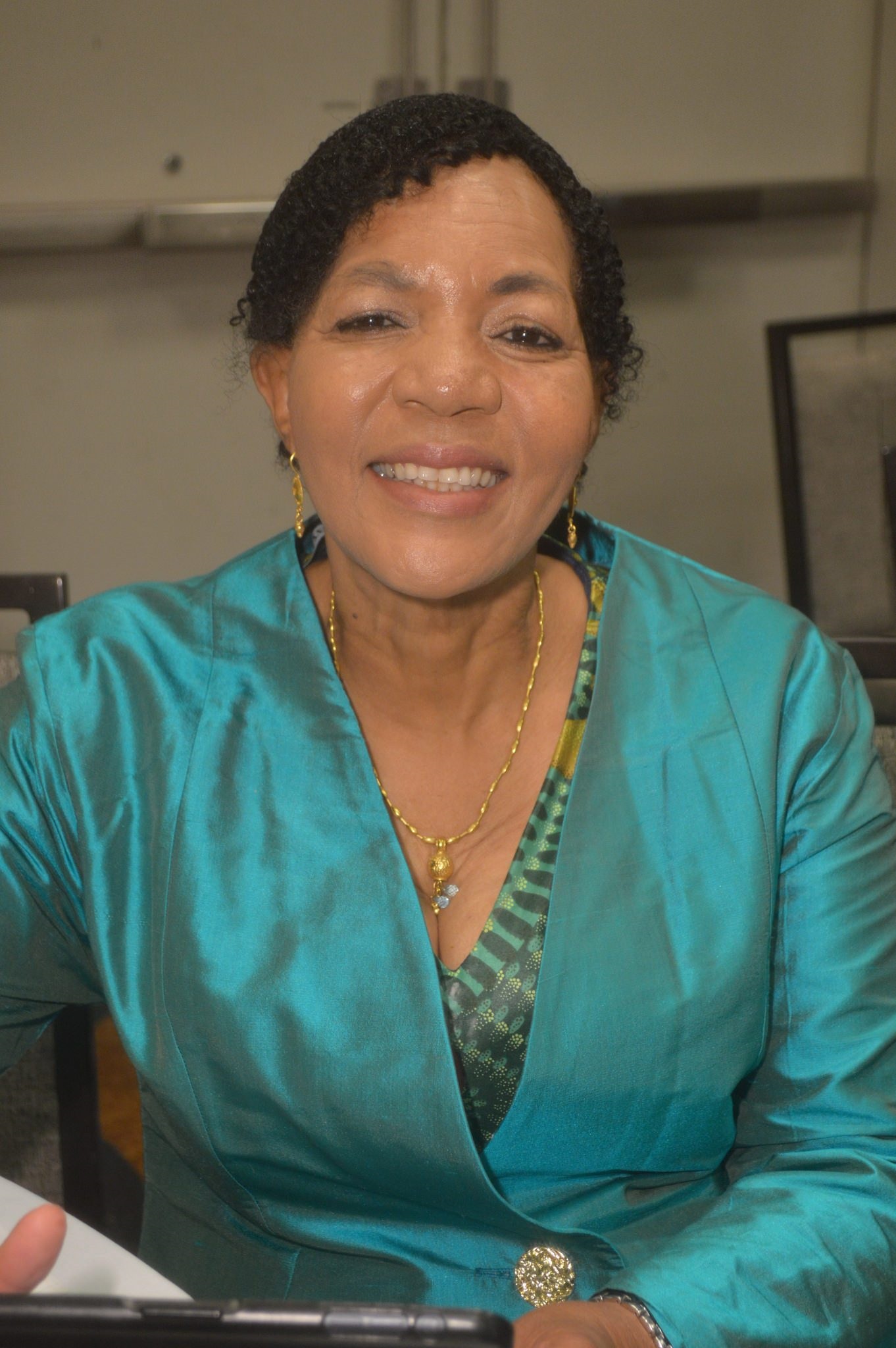 Namane Magau, CEO of Business & Development Solutions, South Africa, delivered one of the session's most trenchant statements. "But, also, I find that when I'm chairing on boards or even acting as a director, I bring with me that knowledge of having been an executive," said Magau of her work in South Africa. "So, in a sense, when you get into a board, you bring with yourself the insight, the pain, the learning of having been there … I'm still focusing now on the empowerment of women on a high level, and privileged as well to be working with organizations like UN Women where we are looking at areas of affirmative procurement."
Dedicated to youth development and engagement, Magau recognizes the need in providing proper education to ensure women are capable of filling the vacant positions of the future. As President of International Women's Forum, Magau has transformed this passion into action, establishing a platform for young women professionals enabling them to connect and learn from one another.
---
Global Female Business Leaders
Building on this impetus, the Global Female Business Leaders Roundtable addressed The Intersection between Gender Diversity, Innovation and Economic Sustainability. Desirée Patno, NAWRB CEO & President, was honored and privileged to represent one of the 17 countries in women's global leadership advancing economic and innovative growth for women in emerging countries.
"With the build up to the conference, there were many first for me which caused anxiety and doubts," shared Patno. "At the ripe age of 56, I had never been to New York except on a layover, I had never been to any of the 17 countries, and I had never spoken to any of these women before. The intense pressure of what to say about women's issues on a global scale began to weigh heavy on my shoulders. Over the past decade, with the help of my team, colleagues and family, I have chosen a true purpose that will live on for future generations.
"Being the only girl in my parents' family, having four sons and no daughters in my family, and having no girlfriends while growing up, let's face it, I was a true tomboy. I could fix the family cars, build a house, fly an airplane, ride a motorcycle, be the landscaper and be the only girl water polo player in the entire league in high school.
"Not only had I been the only female in several situations, it wasn't something that scared me, it was just the way it was. Having my mother repairing her own roof at the age of 71 was normal. The Patno women got it done and did not think twice.
"Women's economic growth, gender equality, confidence and empowerment became my mission. When women were taken advantage of, the systems to help were missing, and there was a lack of collaboration between resources, the path for NAWRB was shaped. So, I asked myself, "Why not me?" When Esther Ayuk asked if I would fly to New York and bring our leadership to help the women of Ghana and other African countries, I didn't think twice. I said yes without hesitation.
"Women, including five first ladies and a president, had been flying all night from several continents. As these incredible women dressed in beautiful colors began to arrive, it was time to unite our wisdom and resources for women."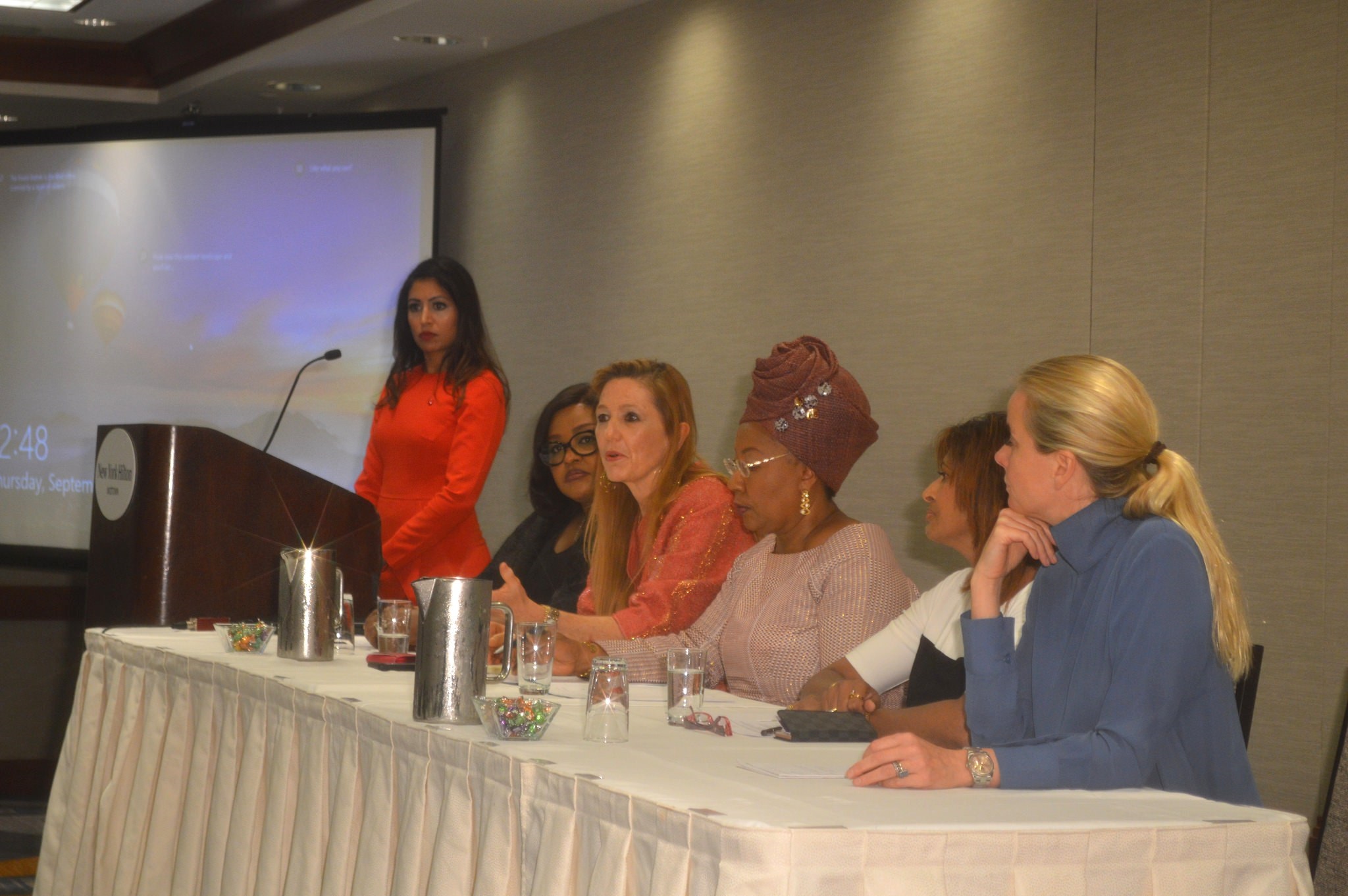 Anna Mokgokong, Honorary Consul General of Iceland and Executive Chairperson, Community Investment Holdings, has utilized her entrepreneurial skills to achieve demanding goals since she was a girl. Mokgokong, a medical doctor and former restaurant owner, said, "Women of the world, luminaries in their own right, gathered in New York City to discuss a much debated and talked about subject, the emancipation of women and the development of the girl child. For us in leadership positions, it is critical that we become the agent for change, as the thrones of power and influence we sit on could be catalytic in bringing about change. The thrones we sit on could leverage the needed policies that can enable the empowerment and emancipation of women by fostering the development, training and education of young girls.
In my company we focus on three key areas: providing bursaries for girls to train in tertiary institutions, including a program for medicine training; women's entrepreneurship policies that foster the support of women in our companies' procurement, which is embedded firmly in policies created by the social and ethics committees; and corporate social responsibility, meaning being a responsible corporate citizen and supporting girls and women in the community where we do business."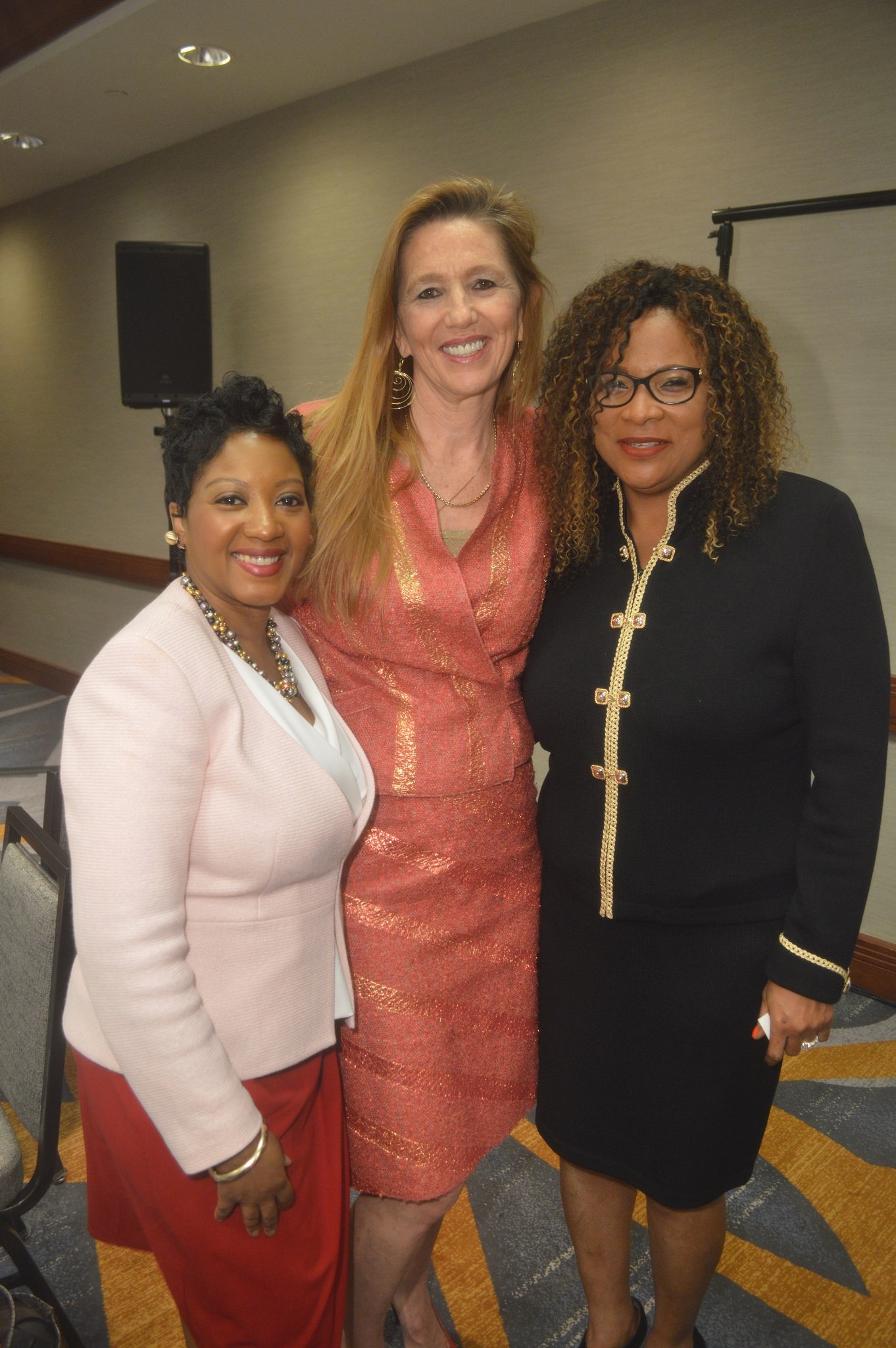 The gender equality movement for women and girl necessitates wide, passionate participation. For leaders and people of power, leveraging your reach and network to advance the movement is an invaluable tool.
Ebelechukwu Nwachukwu, CEO of Zenith General Insurance Company, Nigeria, encapsulated the important in always going above and beyond and thinking ahead for revolutionary women, lest their progress be jeopardized and erased. "The road to V.P. is a long one, and then once you get to V.P., the road is still long because there are about seven different levels of a vice president," Nwachukwu described. "We want to develop our women, but we want them to have purpose and impact in their work. It's not just about the position; it's about what will you do when you are in that seat, and whether you are clear about what you can do and how you can drive change and make a difference."
Just like it takes a village to raise a child it takes a community to advance a movement. With their unique understanding of the intricacies of gender equality, women leaders are advantageously positioned to spread awareness and influence leading to systematic change on an international scale.
---
First Ladies on a Mission
The First Ladies on a Mission Roundtable ignited ICOGAS 2017 with the theme of The Role of Women Leaders in Delivering SDGs, featuring Ameenah Gurib, President, Mauritius; Reema Carmona, First Lady, Republic of Trinidad and Tobago; Dominique Ouattara, First Lady, Ivory Coast; Lorena Castillo de Varela, First Lady, Republic of Panama; Roman Tesfaye, First Lady, Ethiopia; and Sandra Granger, First Lady, Guyana.
Sandra Granger emphasized the importance of building the self esteem of women and girls and the role of this in their future success. She described a program in Guyana that issues certificates upon completion which are recognized by the government's small business unit and microfinance enterprises. Program graduates can then present their certificates as proof of education, enabling them to access fundamental loans or grants.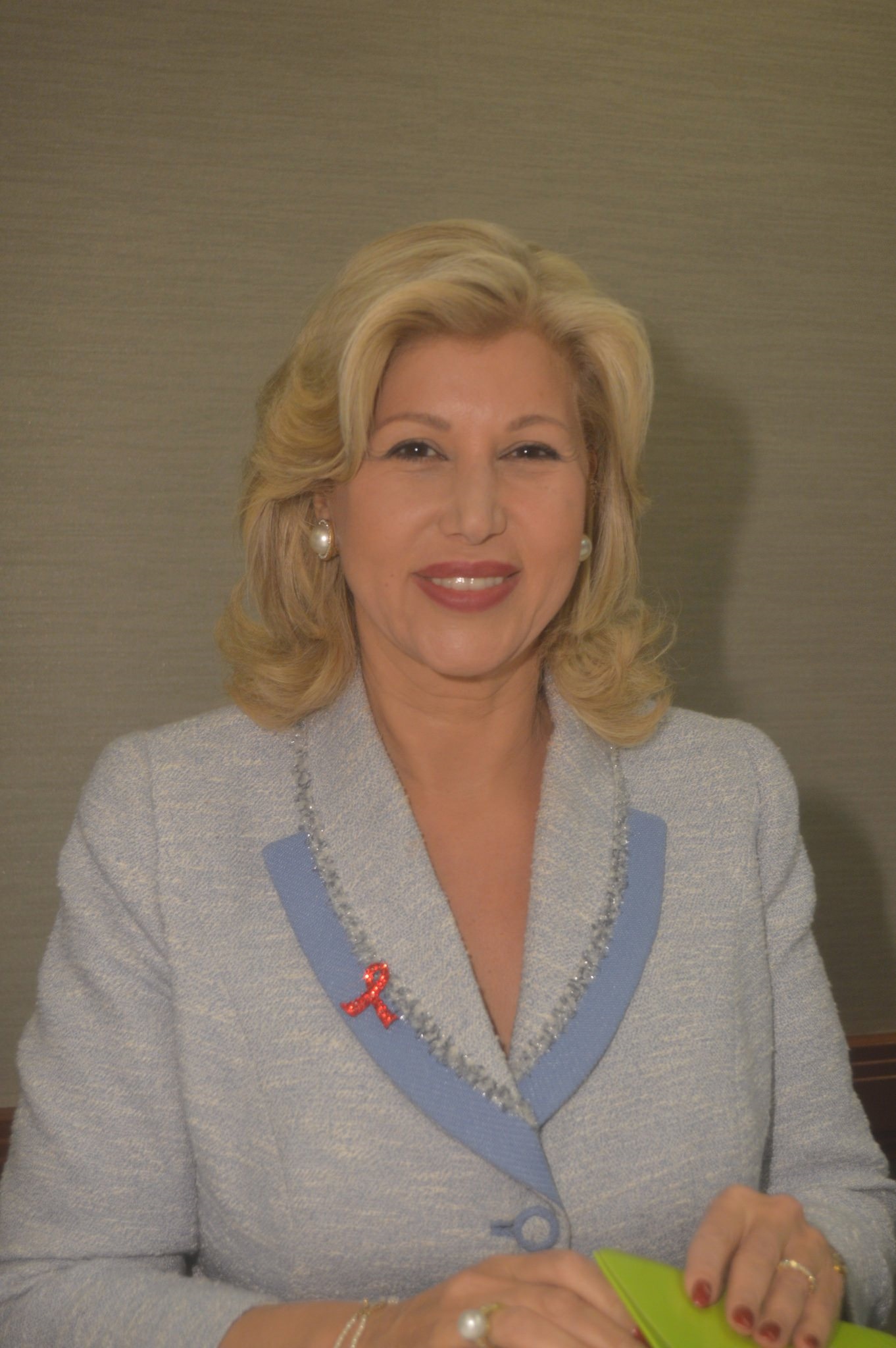 "For me it is important to understand the girls and where they are coming from," Granger, who was honored with the Centre for Economic Leadership and Development (CELD'S) Global Female Leadership Impact Award during the roundtable, said. "These are not just young girls who had been attacked by their boyfriends; some of them had been raped or been victims of incest or trafficking. They came from different backgrounds, so we had to teach them to believe in themselves in the first instance and we have been achieving some success in that.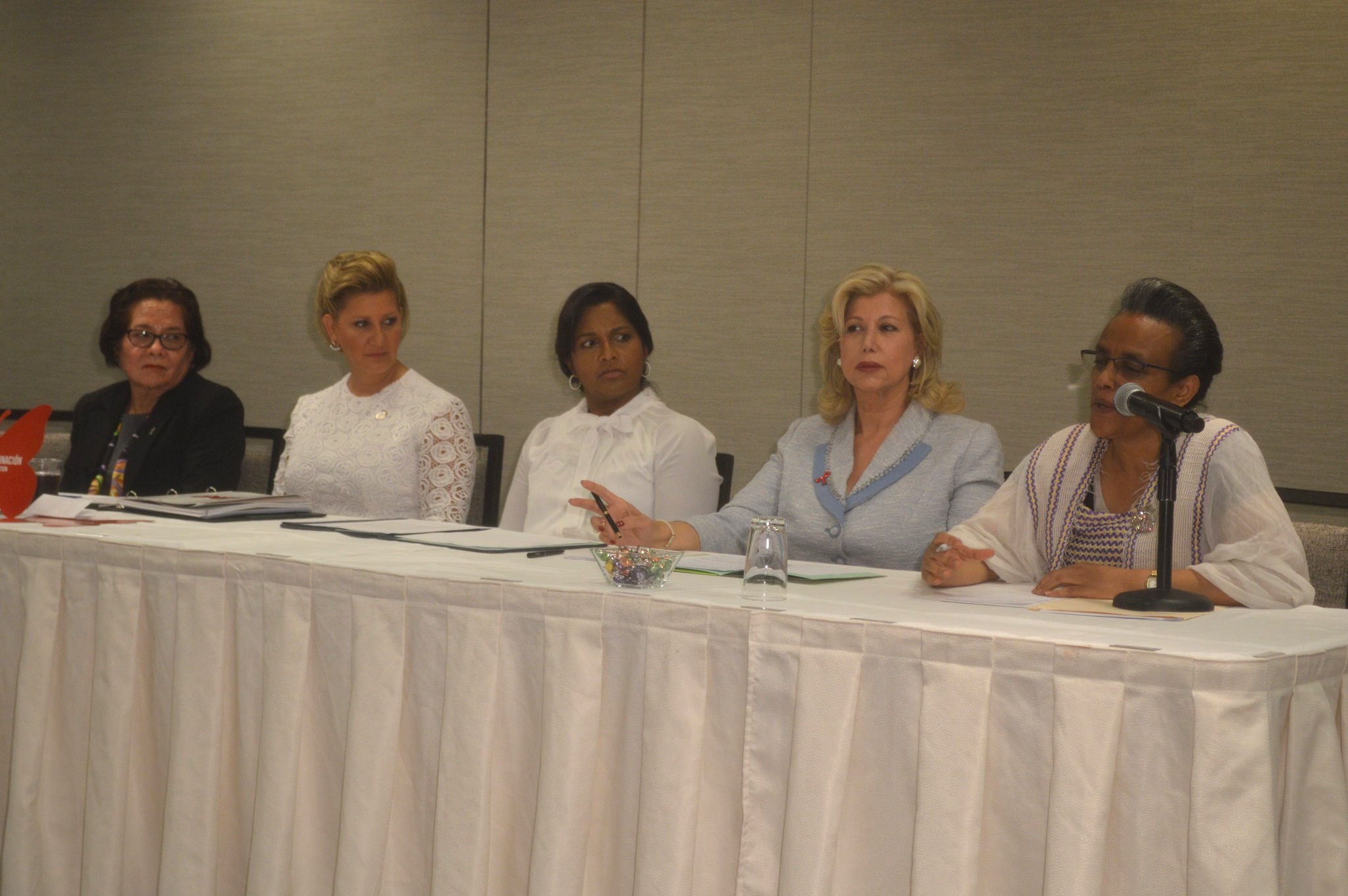 "For those of us who come from small developing states, where we have this wide base of women who might not achieve the dream which we all hope at one stage, at least we can put them on the step where they can see the possibilities."
Roman Tesfaye, First Lady, Ethiopia, spoke on her beginnings and motivations in the women's movement. "The problems are many and it's tempting to choose which initiative to undertake and which not to," Tesfaye stated. "As soon as my husband, the Prime Minister of Ethiopia, assumed his office, I was wondering which initiative and problem of children and women I should address. I decided, for the first time, to undertake the women's economic empowerment initiative because I am an economist by vocation, and in addition to that, I strongly believe that economic empowerment for women is likely to have dominion and control over all other social and economic spheres. I have to help women and girls in order to be independent economically and help them unleash their potential to contribute to the country as a whole."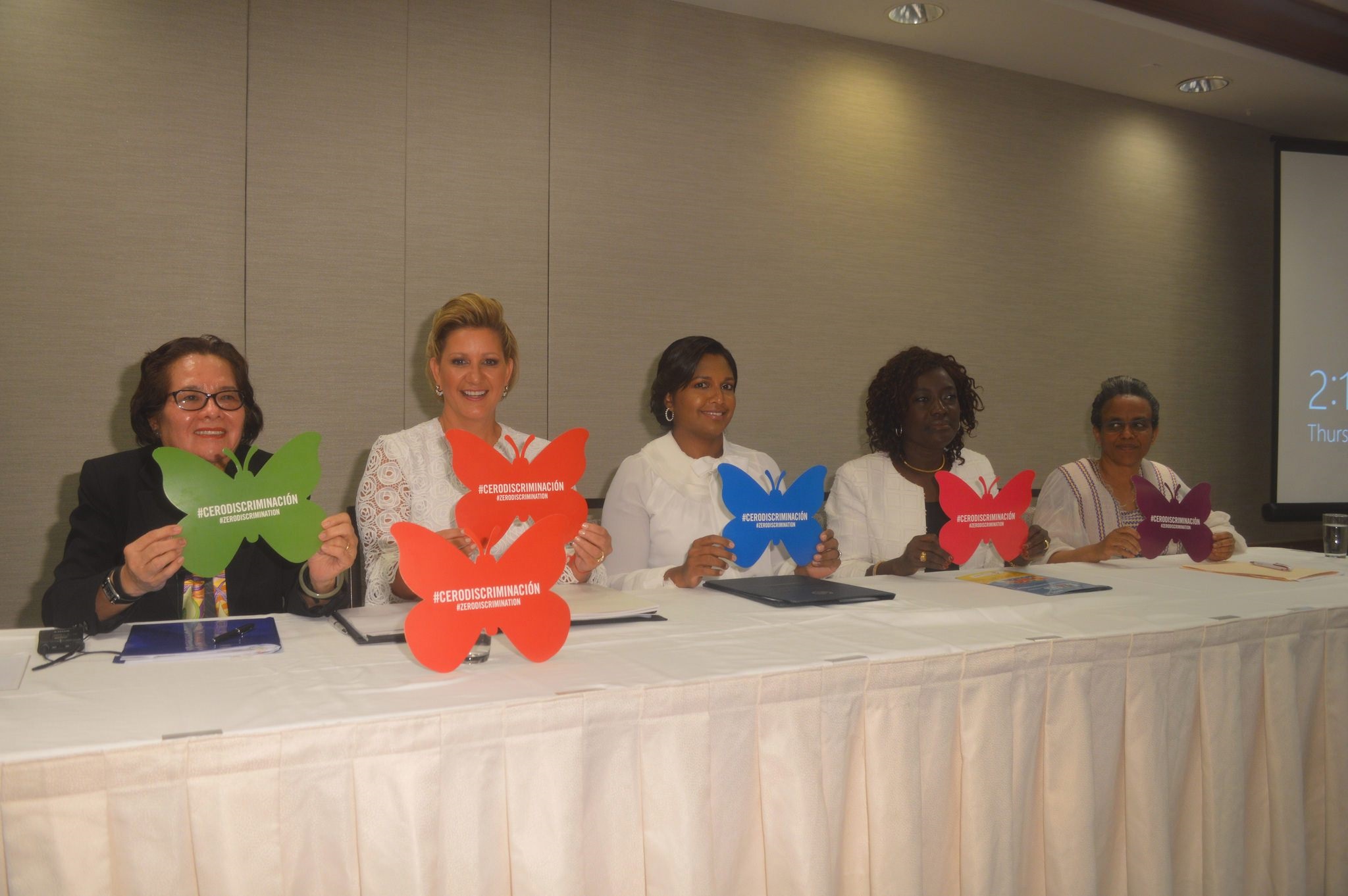 As Tesfaye identifies, economic empowerment for women has an effect on every aspect of their lives; for this reason, gender equality is fundamental, and its absence throughout history carries with it that much more significance. Simply considering the number of women and girls who have been held back, had their dreams destroyed, and prevented from fulfilling their potential is astounding. Economic independence allows women to live freely, empowering them to feel secure in changing careers or solidifying their professional progress through life milestones like homeownership.
It's time to let women live life on their own terms.
---
Conclusion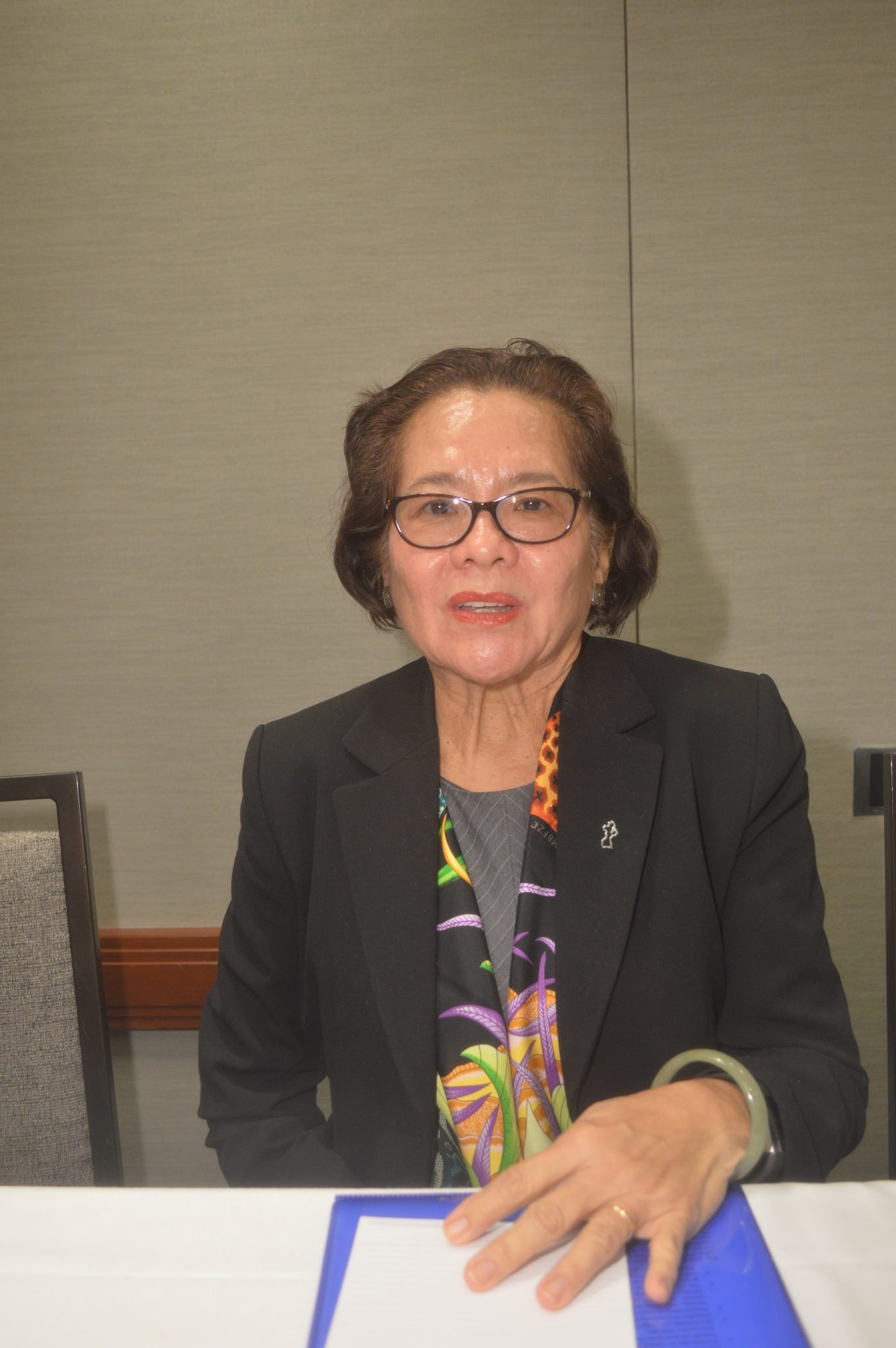 By presenting a platform for renowned leaders of global economies, seasoned businesswomen and academics, and industry titans and development partners to meet and collaborate, 2017 ICOGAS established the foundation for global partnerships addressing women's issues on a global scale.
The collaboration at the conference and longstanding relationships NAWRB had the privilege of forming remind us of the reason we do what we do. The women's movement for gender equality doesn't move forward by leaps and bounds, it does so slowly but surely. This is what NAWRB does, whether from our headquarters in California or an international leaders panel in New York, we move women's gender equality forward in the meaningful ways.
By attending and participating in events like this, NAWRB is helping pave the way to success for tomorrow's generation of women and creating a global platform for women to leverage in service of gender equality. The influence and passion present at ICOGAS 2017 was clear, and NAWRB is honored and energized to be at the forefront of the women's housing ecosystem as part of this inaugural ground-breaking event.
In providing an in-depth look at the imbalances women face on a global scale, the speakers and leaders at ICOGAS 2017 are instrumental to developing solutions for these problems.
Seemingly simple, the acknowledgement of these gender-based obstacles is a feat in and of itself, as history reminds us that the absence of equality between women and men was at one time been considered acceptable. Today, this inequality continues to be commonplace, albeit on a smaller scale in some regions.
As individual countries working together across oceans and hemispheres, we can create a more equal world. Events like ICOGAS 2017 and its attendees are helping by effectively propelling the movement forward one step at a time.