LIVE Updates: 2017 NAWRB Conference – Know Your Rights and Resources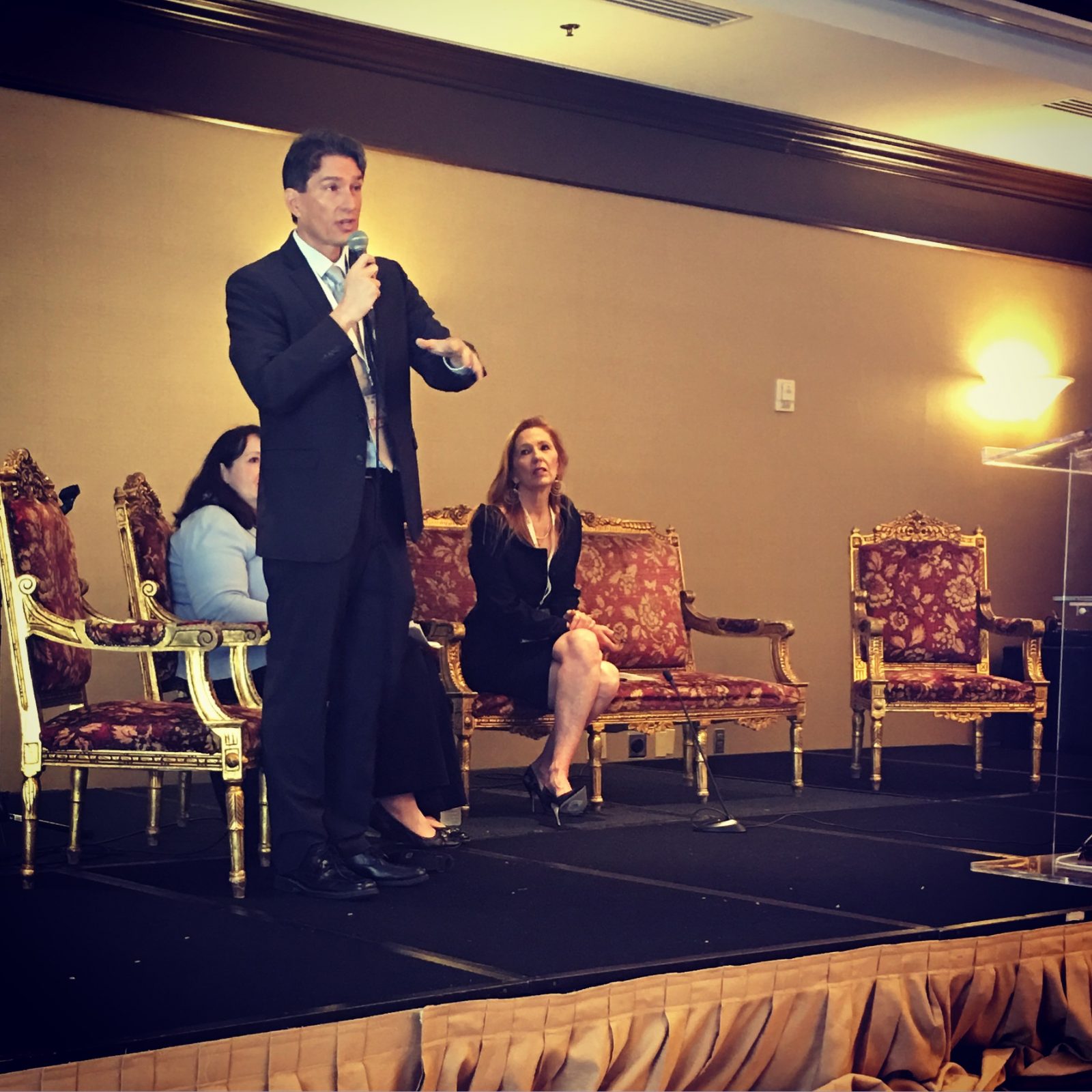 With limited resources, it is crucial for small business owners to know their rights and resources, to be able to identify a streamlined course of action when an issue arises. Sharon Asar, Deputy Ombudsman, CFPB Ombudsman's Office and Philip D. Lovas, Regional Advocate – SBA Region IX, Office of Advocacy, U.S. Small Business Administration (SBA) shared the resources their offices offer to America's small business owners and the value they hold for entrepreneurs.
Asar described the CFPB Ombudsman's Office as an independent, impartial and confidential resource for the public, assisting with process issues.
Asar began her career in intellectual property with trademark, and accentuated the importance of protecting your brand and reputation as an entrepreneur. She received a great look and understanding at business owners and consumers in this role.
The CFPB Ombudsman's Office wants to make the CFPB more accessible, and they encourage business owners to reach out with their questions and issues.
Ombudsman is a Swedish term that refers to an individual who can advocate for the public. The office is impartial, and advocates for fairness. The consumer complaint process is a valuable resource for business owners.
Philip D. Lovas outlined that the Office of Advocacy deals with research, regulations and business data, reporting to the government and SBA on the public's input on these matter. The Office of Advocacy overlooks the effect of regulations on small business owners, making sure that the rules that are being written do not negatively impact small businesses.
Lovas began in hotel franchising, where he worked with a lot of entrepreneurs, helping them find financing, land, put together partnerships and more. The Office of Advocacy is focused with macro issues, while other offices deal with particular problems.
Lovas further described the Office of Advocacy's role, describing that they send information to agencies and host regulatory roundtables to collect data, making a concerned effort to have the right people in the room at these meetings. They try to be responsive to the issues they hear from the public and business owners.
Lovas reminded attendees that there is strength in numbers, using the Asian American Hotel Owners Association (AAHOA), which was very small when they started 15 years ago and are now a powerhouse, including on Capitol Hill, as an example. He stated that it is very important for NAWRB and similar organizations to have this effect, and that it is possible to have this effect.
Asar went on to address the Alternative Dispute Resolution (ADR), which assists in resolving problems prior to litigation before they get into a formal process. She told the audience that they're happy to offer as much assistance as they can.
Regarding the topic of response timeframe when contacted with an issue or complaint, Sharon Asar replied that they aim to response as quickly as possible and get back to people within a few business days. Philip D. Lovas gave a similar answer, specifying that timeframe pertains to the particular issue or regulation.
These offices are invaluable resources to small business owners facing difficulties in the marketplace. Attendees truly felt the impact and opportunity of connecting face-to-face with these professionals actively working to assist in their success.