LIVE Updates: 2017 NAWRB Conference – Your Personal Life: Impacting Others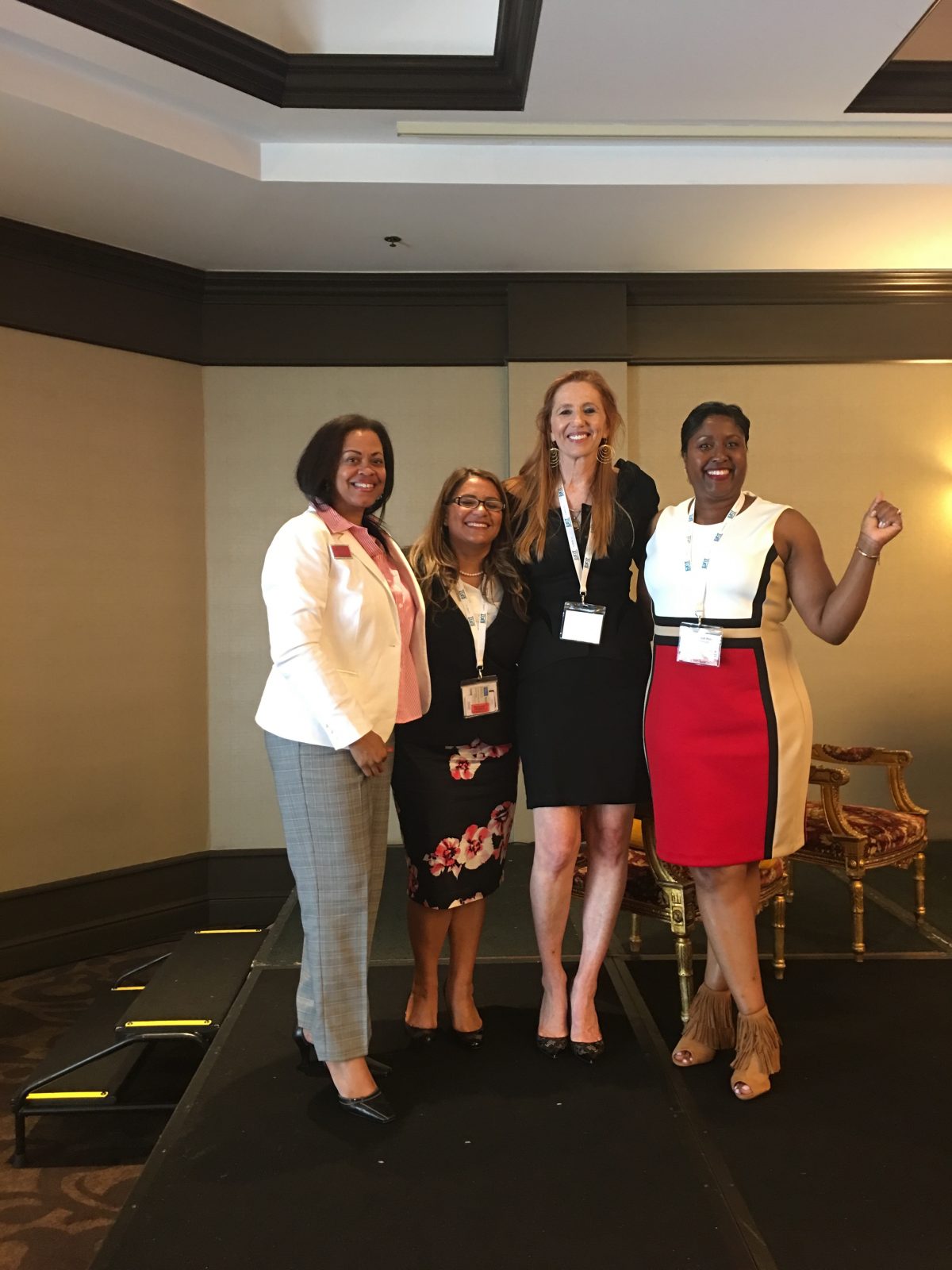 Monda Webb screened her award-winning short film, "Zoo (Volkerschau)," which is based on the last known human zoo in Brussels, Belgium at the World's Fair in 1958. Webb described the process of making the film, of sacrificing things like her home in order to be able to complete the production and submit it to festivals.
The moving film depicted the reality of human zoos, displaying both the points of view of the humans exhibited at these zoos as well as those who attended them, emphasizing the importance of history in mapping the future.
NAWRB's Washington, D.C. Chairwoman, Silvia Rathell, then surprised Webb with a gift and surprise that multiple members of NAWRB's community worked together to make possible. The gift was a new top-of-the-line Apple computer to be able to continue making films, telling stories and doing the important work to which Webb is dedicated. It was a truly powerful moment and display of women's collaboration and women supporting one another. That's power!
Rathell followed by sharing her inspirational life story, relating how she came to the U.S. at 14 and eventually became a U.S. citizen. She had the opportunity to go to school, which she didn't have in Mexico. Rathell shared that her mother was in an abusive relationship, and one day, at the request of her mother's partner, Rathell's mother told her and her siblings that they had to leave the house. This caused her family to separate and Rathell became homeless.
One night, Rathell was about to throw a brick through a car window to have somewhere warm to sleep, but she opted not to. She sees this as a pivotal point in her life that motivates her today; that was a fork in the road that would have changed the entire course of her life.
She was eventually raised in the foster care system, and she thanks her foster parents, her angels, who gave her unconditional love and the gift to be a normal teenager for two years.
Rathell started the first Latino club in her high school; she was encouraged to attend college and received enough scholarships to finance her education. She's happy to be collaborating and creating a sisterhood making a place at the table and providing a stage for women.
The session delivered the power of women leaders, their versatility, and the importance of supporting one another. This is what the women's movement needs; this is what the NAWRB Conference delivers.