The 2021 NAWRB Leadership Awards honor Women Leaders in the Housing & Real Estate Ecosystem who are utilizing their expertise and passion to break glass ceilings in the corporate world and facilitate the growth of their local communities. These women lead the pack in addressing issues affecting the community for greater social impact while inspiring others to reach their full potential. They are changing the game for women professionals and redefining what it means to be a leader.
Click Here to Nominate a Strong Woman Leader!
Leadership Award Categories:
Government Official Leader
Nonprofit Leader
Board Leader
Family Office Leader
Diversity & Inclusion Leader
STEM Leader
Finance Leader
Women-Owned Business Leader
Consumer Advocate Leader
Residential Leader
Corporate Leader
Commercial Leader
Media Leader
Veteran Leader
Mentor Leader
Technology Human Balance®
This year's award theme is Technology Human Balance® as we recently marked one year since our transition to the realm of digital interfaces and virtual work. Although the pandemic affected everyone worldwide, these women leaders showed tenacity, adaptability, and strong leadership through it all!
Submission Deadline: June 30th, 2021

Check out 2020's NAWRB Leadership Award Winners!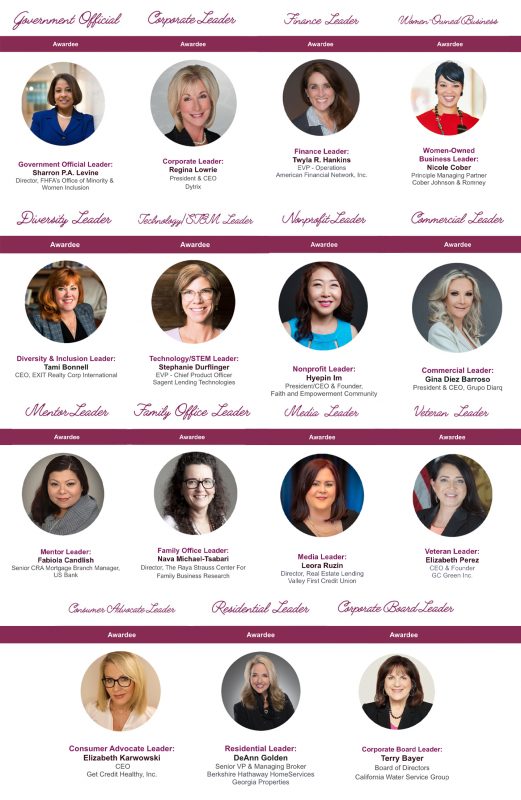 Nominate a Strong Woman Leader!