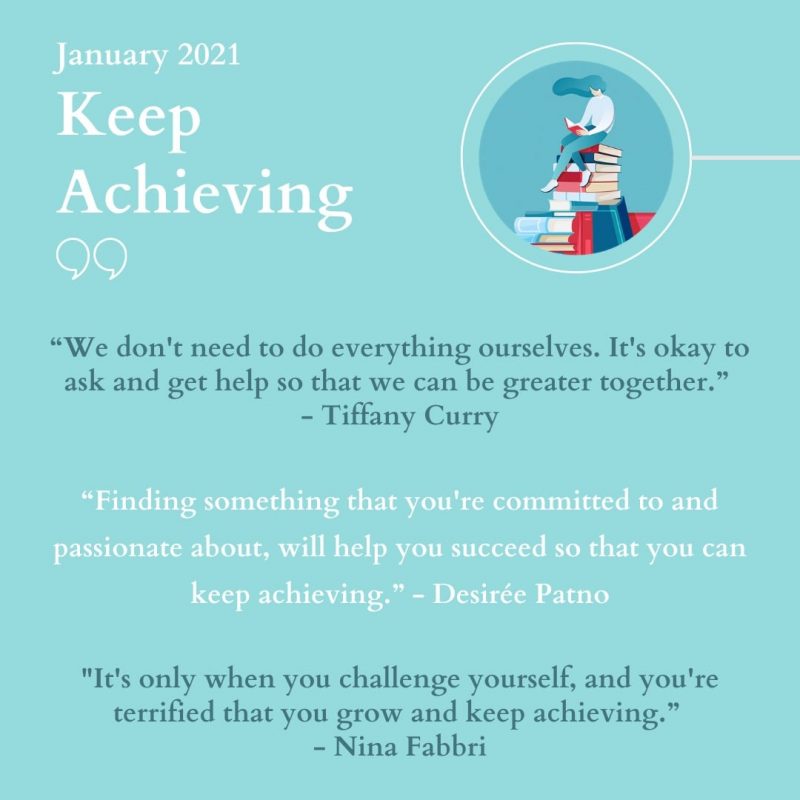 As January comes to a close, we would like to thank all the amazing women who shared their stories and encouraged others to #KeepAchieving!
We hope this month you found a piece of advice, something to relate to, or words of encouragement to pass on to the women in your lives.
As our Delegate Spokeswoman host, Tiffany Curry, said "We can be greater together."
If you missed our #keepachieving events this month, be sure to check them out on our YouTube Channel! https://www.youtube.com/channel/UCLwrkapnsB4LarMlkR5NMBQ
Get excited for February's theme #3 Believe: Whatever the mind can conceive, it can achieve.
Join us on Facebook Live with host Teresa Palacios Smith Thursday, February 4th, 2021 at 9am PST as we kick off our 3rd principle of the series!
Share your #believe stories within your community of influence using our hashtags #NDILCLeadership #NDILCPrinciples #NDILCTenForTwenties #NDILCTopTen
RSVP today on our event page! https://fb.me/e/7XFTATphP