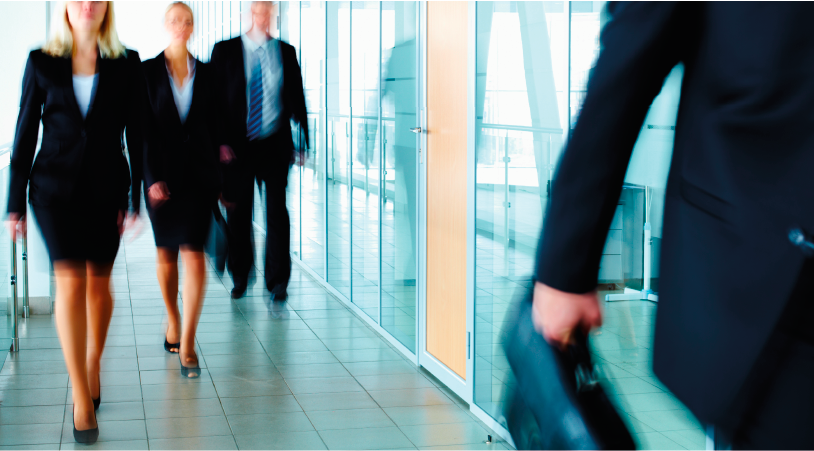 Election Day is November 4, a whopping 6 months – 30 weeks – from now. For most of us, that is an eternity away. For Members of Congress, however, November elections are knocking on the door. It seems absurd, but the evolving dynamics of Congressional races have changed both the way Washington works and the political calculus of elected officials.
Members of Congress retiring this year fall into two general camps: those who are genuinely tired and those who are tired of partisan gridlock. A growing number of "retirements" are the results of frustration, discontent, and political reality – forced decisions rather than ready to quit working. Many are pragmatists –Republican and Democrat – who are tired of Washington gridlock and polarization.
As of April 15, 2014, 27 Representatives and seven Senators have announced that they will not seek reelection this fall. Another 13 Representatives have announced intentions to seek open Senate seats in their states, opening up their seats. Taken as a whole, about 6 percent of the House and 7 percent of the Senate will not walk the marble halls of Congress next year.
Another interesting aspect of the group of pending retirees is the fact that only two are women – Reps. Michele Bachman (R-MN) and Carolyn McCarthy (D-NY). The 113th Congress is the most diverse Congress in history, with 101 female legislators – 20 Senators and 81 Representatives. With at least 48 vacancies opening up, not including sitting Members of Congress who may lose their reelections, women stand a good chance of increasing those numbers in the coming year.
Retirements of 6 or 7 percent do not seem particularly high or out of the norm, especially when compared to previous Congresses. According to Roll Call, an average of 22 Representatives retire each year, a number not too far off from this year's 27 announcements. So why is there this impression that everyone is quitting? It is not the numbers, but rather, who has announced they will not run for reelection – some of Congress' biggest names are calling it quits this year, including:
Let's take a look at one particularly illustrative example of how one Senator leaving Congress can have far-reaching consequences. Earlier this year, Senator Max Baucus (D-MT) – already said to be mulling retirement – was confirmed to serve as President Obama's Ambassador to China. On the one hand, after serving nearly 40 years in Congress, most recently as Chair of the Senate's Finance Committee, one might assume that this was a fitting cap to a long legislative career. However, the implications of his retirement from the Senate were in fact far-reaching.
One: It precipitated a round of musical chairs, as Senator Ron Wyden (D-OR) assumed the Chairmanship of the Finance Committee, allowing Senator Mary L. Landrieu (D-LA) to leave her post as head of the Committee on Small Business and Entrepreneurship and take Senator Wyden's old job as Chair of the Senate Energy and Natural Resources Committee. That in turn allowed Senator Maria Cantwell (D-WA) to relinquish her Chairmanship of the Indian Affairs Committee in favor of the Senate Committee on Small Business and Entrepreneurship. Replacing Senator Cantwell at Indian Affairs is Senator Jon Tester (D-MT).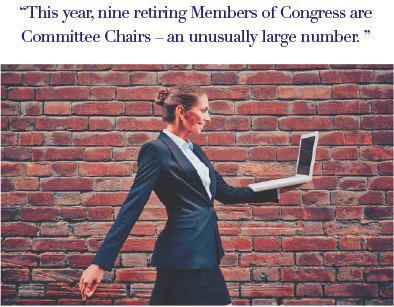 Two: After spending two years working with his counterpart—Chairman of the Committee on Ways and Means Dave Camp (R-MI)—to develop a set of principles to guide comprehensive tax reform, Senator Baucus' departure from Congress effectively doomed any chance for tax reform in the Senate. Not long thereafter, Chair Camp announced that he too would retire from Congress at the end of this year. So, not only do both of their retirements put tax reform on hold for the foreseeable future, but the institutional knowledge and intimate understanding of the intricacies of the U.S. tax code will no longer be around. Some would argue that's a good thing.
Not only do retirements affect who chairs Committees, but the Republicans in Congress instituted "term limits" in 1994. Looking for a way to rotate Committee leadership, then-Speaker Newt Gingrich (R-GA) adopted a rule that Committee Chairs could only serve in that capacity for a total of three terms in Congress, even if it was spent in the minority. Senate Republicans adopted similar rules allowing for six years as Chair. Democrats in Congress did not. Even if the Chair of a powerful Committee does not retire from Congress, once his or her time is up, there is not much of an incentive to hang around if your status in Congress goes back to just being a rank-and-file member of the Committee. This may have heavily influenced Chair Camp's decision to leave Congress.
Three: His retirement has the potential to upend Democratic control of the Senate. Senator Baucus was well-liked by his constituents and consistently received strong support back home in Montana, winning his last re-election battle in a landslide victory. He received 73% of the vote and carried every county in the state. With no incumbent on the ticket in Montana, most political observers are listing Montana as either "toss up" or "lean republican." With one-third of Senate seats up for election each year, retirements this cycle could determine which party controls the Senate starting in January 2015.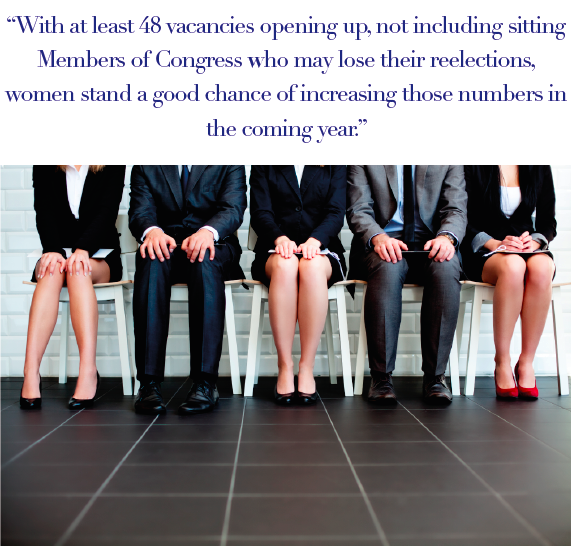 Two other races that could decide the balance of power in the Senate next year feature two strong women. In Georgia, a number of Republican hopefuls, including three sitting Congressmen, are gearing up for a primary battle to replace retiring Senator Saxby Chambliss (R-GA). On the Democratic side, Michelle Nunn, daughter of longtime Georgia Senator Sam Nunn Jr. (D-GA), is likely to capture the nomination and could emerge victorious, according to Christina Bellantoni, a former political editor for PBS NewsHour.
Similarly, the Senate race unfolding in Kentucky is drawing a lot of attention. Senate Minority Leader Mitch McConnell (R-KY) will likely face Democrat Allison Lundergan Grimes. Although he is not retiring, he is the senior Republican leader in the Senate. One of the key themes of Ms. Lundergan Grimes' candidacy is breaking political gridlock in Washington, where a win for her could serve as a referendum on the status quo. Could a win for her serve as a warning shot to sitting Members of Congress?
When the Founding Fathers wrote the Constitution, they were very particular in the design and function of the House and Senate. For one, they certainly believed that turnover in ranks of elected politicians was a good thing. This is why every Member of the House of Representatives must be elected every two years. On the other hand, they purposely designed the Senate so that it would not be subject to the whims of the majority. In fact, James Madison originally proposed Senate terms of seven or nine years to insulate the Senate from what some called the "amazing violence and turbulence of the democratic spirit."
They compromised on six-year terms on a rotating schedule so that only one-third of Senators stand for election every two years. The system was designed specifically to reduce "Congressional brain drain" and ensures that the Senate operates continuously (it has been since 1789), protecting institutional knowledge.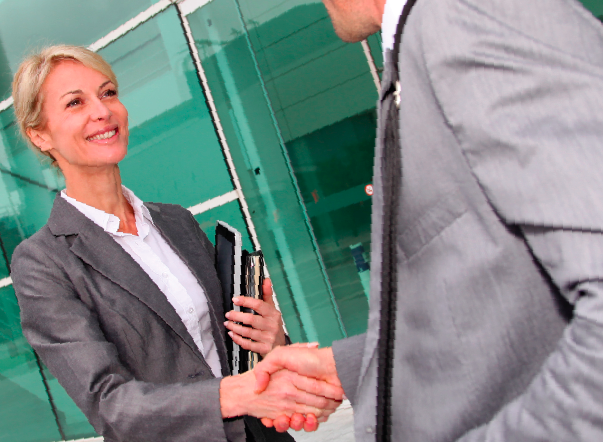 Committee Chairs usually spend years getting to know the inner workings of the issues under their Committee's jurisdiction, building a knowledge base accumulated over years of hearings on particular issues. We know how this impacted the prospects of comprehensive tax reform. One of the staunchest proponents for comprehensive climate change legislation (Rep. Waxman) will depart this year. Two of the most respected Armed Services Committee Chairs (Sen. Levin and Rep. McKeon) will depart. Chairs of Committees that oversee healthcare, workforce and labor policies, regulation of natural resources, among many other will all leave at the end of this year. Incoming Committee Chairs, whoever they may be, will have a lot of learning to do come January 2015.
I recently spoke with a respected candidate running in a competitive primary race in my home state of Virginia about the decision to run for Congress. The response was simple: "If we want to have bipartisan discussions, if we want to get back to the work of governing, we need to chip away at the system, one District at a time, one state at a time."
Regardless of the outcome of particular races this November, there will be many new faces in Washington. Change is not a bad thing. There is nothing wrong with a change in leadership. Given the portrayal of Washington in the media over the last couple of years, maybe new faces and fresh blood will rejuvenate a House and Senate, both ailing and unable to govern effectively. Women in Congress will get a better chance at being Committee Chairs and retirements will enable more women to run. They will have big shoes to fill and a lot of work to do, but if you look at it that way, maybe the slew of retirements is a good thing, one Congressional seat at a time.
—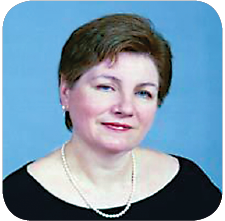 Ann Sullivan
WIPP Government Relations
1156 15th Street, NW, Suite 1100
Washington, DC 20005
202-626-8528