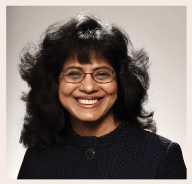 ● Dr. Chitra Dorai, Computer Scientist, Data Science and AI Expert, and Founder and CEO at Amicus Brain Innovations, Inc., attended the Web Summit in Lisbon, Portugal, which had over 70,000 attendees and was the largest entrepreneurial conference with participants ranging from IBM, Google, Amazon, and other major companies. Dr. Chitra Dorai also recently participated in DC Finance New York on October 23rd, 2018, regarding Future Proofing the Real Estate Business in AI (Artificial Intelligence) Era. Dr. Chitra Dorai also participated at MBA's D&I Summit in Washington D.C. on Using Technology and Data Analytics to Impact D&I on November 28, 2018.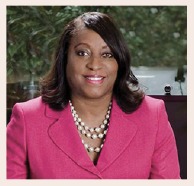 ● Dr. Cheryl Travis-Johnson, COO of VRM Mortgage Services & Co-Founder at Council for Inclusion in Financial Services (CIFS) has achieved her Doctorate in Business Administration from Walden University.  Her dissertation was CFPB and regulations for mortgage service companies. She has also been sharing data with OGA for a year and a half now on how financial services can do a better job keeping women in the industry, by containing more women in middle management, as well as attracting more millennials in the industry.
● Tami Bonnell is the CEO of Exit Realty International Corp, and Exit Realty Pros recently partnered with Court Appointed Special Advocates for Children (CASA), started in 1977 in Seattle, WA, as a way to involve the community to help watch over the safety and needs of child victims of abuse and neglect, by campaigning for auction items and donating voice-over services at CASA's latest fundraising event titled "An Evening Under the Stars." Thousands of dollars were raised for the non-profit organization.

● Marcia Davies is COO of Mortgage Bankers Association (MBA) and Founder of mPower, which hosted mPowering You: MBA's Summit for Women in Real Estate Finance on October 13, 2018 in Washington, D.C.  mPoweringYou is a forum for women in the mortgage industry to promote and discuss professional development as well as diversity and inclusion in the workplace. A wide range of successful women executives provided helpful insights and engaged attendees in thought-provoking conversations to enhance their professional and personal skills. http://bit.ly/mpoweringyou2018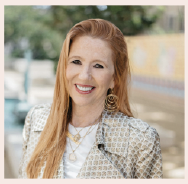 ● Desirée Patno, CEO & President of NAWRB, and Chairwoman of NDILC, participated in DC Finance's Real Estate Family Office Meetings: Opportunity Zones on Wednesday, December 12th, 2018 in New York City. She chaired the event and interviewed Chelsea Amelia Cruz, Associate Director of Community Development Finance at Federal Reserve Bank of New York, and John Cochrane, Senior Associate at the U.S. Impact Investing Alliance. She also participated in a Fireside chat with Karen Przpyszny, Managing Director of Special Initiatives at The National Equity Fund. Desiree also participated in DC Finance's Women in Real Estate on October 23, 2018 in New York City, NAR's Finance Your Business Expansion Dreams in Boston on November 3, 2018 and participated in MBA's D&I Summit Keeping Up with D&I in a Down Market in Washington D.C. on November 28, 2018.