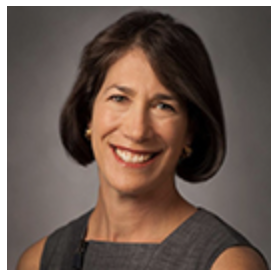 Women in the Housing & Real Estate Ecosystem (NAWRB) has announced that Diana Rauner, First Lady of Illinois and president of the Ounce of Prevention Fund, will deliver a keynote during the 2018 NAWRB Conference, "Year of Women." In the address, Rauner will discuss empowering women, children and families to help break the cycle of intergenerational poverty.
As president of the Ounce of Prevention Fund, Rauner leads the organization in its efforts to deliver effective, educational, evidence-based programs and interventions in support of children and families; preventative solutions that include high-quality, outcome-based classroom learning environments for children; services that promote positive parent-child relationships and attachments; and universal home visiting for newborns and weekly doula visits.
During the address, Rauner will share her path from finance to early childhood research and non-profit work, discussing the Ounce and State of Illinois' commitment and efforts to maximizing a preventative system of care and advocating for increased services and support, especially for those in need.
Rauner holds a Ph.D. in developmental psychology from the University of Chicago, an MBA from the Stanford Graduate School of Business and a BA from Yale University.
The 5th Annual NAWRB Conference is being held July 29-31 at The Standard Club in Chicago, Ill. Rauner will speak on July 30 from 12:30 p.m. to 2:00 p.m., at the conference luncheon.
For more information, please visit www.nawrb.com.
For the latest real estate news and trends, bookmark RISMedia.com.
Original Post