Federal Agencies Issue Final Standards for Diversity Policies and Practices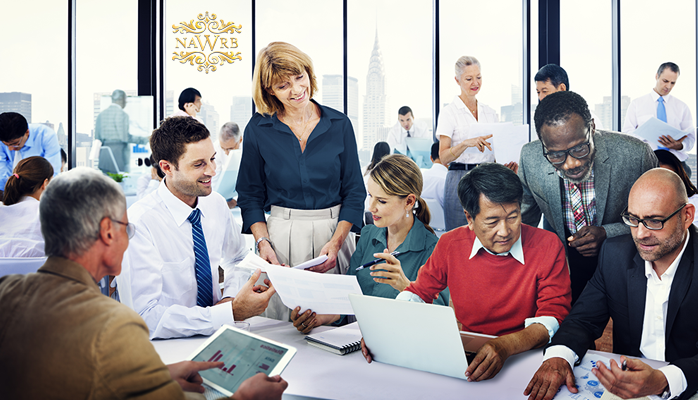 Last week, federal agencies issued a final statement establishing principles for assessing the diversity policies and practices of the institutions they govern.
These standards are in response to Section 342 of the Dodd-Frank Act which decrees, "each agency shall establish an Office of Minority and Women Inclusion that shall be responsible for all matters of the agency relating to diversity in management, employment, and business activities." The final statement is a highly cooperative endeavor attempting to successfully address the roadblocks and disadvantages afflicting minorities and women today.
The statement defines diversity as minorities and women, with "minorities" referring to Black Americans, Native Americans, Hispanic Americans, and Asian Americans, as well as people with disabilities, veterans, and LGBT individuals.
The agencies subdivided the standards into five sections, each with specific regulations.
1) Organizational Commitment to Diversity and Inclusion
2) Workforce Profile and Employment Practices
3) Procurement and Business Practices—Supplier Diversity
4) Practices to Promote Transparency of Organizational Diversity and Inclusion
5) Entities' Self-Assessment
This final statement is a necessary and meaningful step towards equality in the workplace. It will be crucial to keep companies accountable of these new standards, and it will prove interesting to see how successful they are in the near future.
The most pressing questions at the helm of this movement are, will the standards be forcefully upheld and enforced, how will failure to meet them be dealt with, and what would this failure mean to equality in the housing industry and to our country?
Important diversity efforts have failed in the past, falling by the wayside or simply remaining stagnant, and, as Luis A. Aguilar describes in the Harvard Law School Forum on Corporate Governance and Financial Regulation, the standards are off to a rocky start.
Aguilar affirms, "The financial services industry has a long history of failing to promote diversity in its workforce. The industry has consistently failed to recruit and retain a diverse workforce over the years, and the need is particularly acute at the executive and senior management levels." The tragedy of these failures is that there is a proven, invaluable benefit to promoting diversity and inclusion in the workplace.
Aguilar goes on to state, "Various studies show that businesses that promote diversity also realize significant increases in workforce productivity and job performance, which drives economic growth."
A world with diversity and inclusion in the workplace is ideal, both for people and for businesses, and OMWI is forging crucial progress to get us there.