Leap-In: Inspiring Career Role Models for the Next Generation of Women Leaders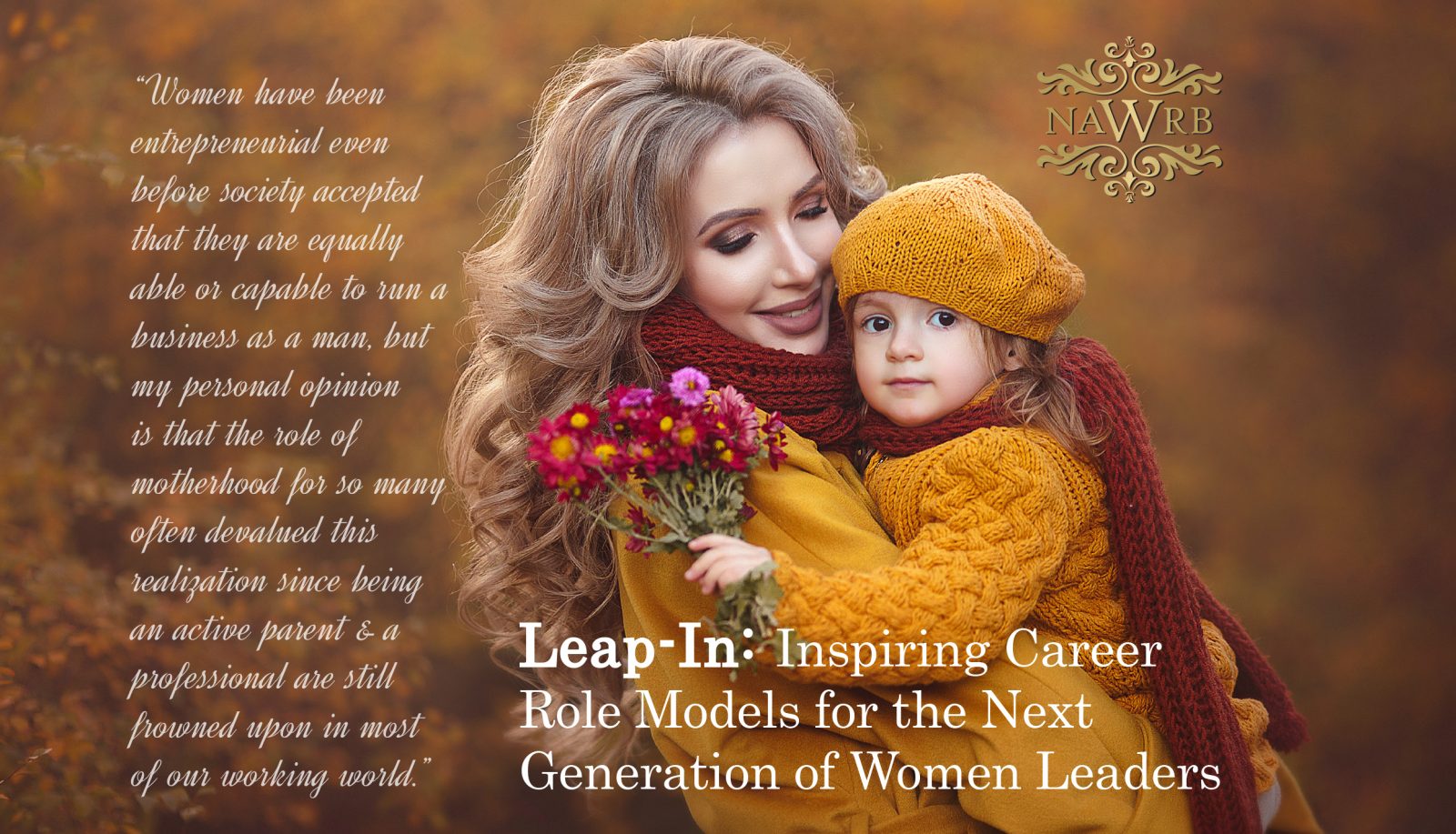 The revolution for women has been a long time coming—think since before the beginning of the written history of our civilizations.  As an ally in the space who is an advisory member of BRAVA Investments and a close friend of CEO and Founder Nathalie Molina Nino, I've become an even stronger champion for equality.  That being said, it's amazing to me that gender equality has taken this long to become a constant subject of conversation given the number of fires lit towards it throughout the past 40 years alone.
My understanding of the issues women have faced changed after I finished Leapfrog: The New Revolution for Women Entrepreneurs.  Though this is not a book review, there are so many valuable features in this that should not only serve to strengthen women's culture, but also illuminate how and why when women come together and bring with them the men who champion them that true changes are possible to our civil society.
Women have been entrepreneurial even before society accepted that they are equally able or capable to run a business as a man, but my personal opinion is that the role of motherhood for so many often devalued this realization since being an active parent and a professional are still frowned upon in most of our working world. Mothers could be the most entrepreneurial people on the planet. And it's not enough that many successful, powerful men credit their mothers.  Those men had access to capital from day one.  Women truly began a way to empower their own lives only in the late 80s when their access to capital became a legal right.
Nino emphasizes constantly that the advice women are given and the "path" they are asked to walk is narrow, limited and often intended to maintain the status quo.  The status quo that not only causes issues with equal pay, but even more crucial than that—that limits equal opportunity for investment.
 If we were to approach investments blind, the way that the world's top orchestras audition candidates to join them by having them play behind a screen, I'm certain access to capital would be different.  But until the last women seeking access to capital is NOT asked when they plan to stop and have children, we won't change that paradigm.  
Take Hack #33 from Arlan Hamilton: "…before you go out to raise, think about what success is."  Arlan is a VC bringing diversity to a field that currently funds a "rounding error" of capital to women of color.  Success was different when Arlan defined to others what her successes would be, rather than listening to what they said her limited options were.  Women of color are the majority of new small business founders and build businesses not only that address global issues, but also often focus on communities who are collectively heading to become the majority of the U.S. population.  Why aren't others following as quickly to embrace and follow her lead?

"When the Bar is Low, Dance on it," by my friend Carrie Hammer (Hack #25), founder of Role Models Not Runway Models, embraced this fully when she decided to feature the women who bought her clothes as the true examples of empowerment and put them on the runway.  It started a movement on its own.  Our recent elections revealed to the world that more women are seeking and being recognized as policy makers, but we are far from the reality where women may become the majority of CEOs and Political Leaders.   
There are 50 hacks from Leapfrog, and Nino's book is considered by many the practical bible of how to change the system and not only "not take no for an answer" but reduce the situations where those who don't look like men can create community and finally work together to create better business and community—at the same time as having the social impact we need to move this world forward.
Nino is a firebrand.  I'm asked constantly about her, and most often it's from people who have heard her speak and want to know what she is doing.  Not what she represents, or how she's doing promoting her book (all the proceeds are donated to VoteRunLead)–but what her actions are.  I'll tell you something—she is the definition of action.  She is not the type to wait and have the world listen and come to her understanding that we need "outcomes not optics."  She preaches this and as fellow Advisory Member and COO & President of Focus Brands Kate Cole says proudly, "Patience is not a virtue."  Nino is not impatient; she is driven.
Homeownership and business leadership are a crucial focus of true empowerment because only when women have a secure financial stake in their own value systems can they truly enact change the way men do now.  It's not a coincidence that the majority of our U.S. senators are not only white men, but white men of great privilege.  They have the capacity to enact their values because they are not beholden to the need to make a living or compromise their core values while in the public service.
I will leave you with a challenge and a goal to be more supportive of each other than you may already be, because I have seen constantly as a connector (through my platform called Orchestrated Connecting, where I bring together a truly diverse group of connectors to meet and share in each other's impact) that empowered women often do not know of each other's efforts.  If you create silos and spheres of influence each in your own spaces, then change will happen more slowly.  If you work together to write the new rules, we will all be stronger for it.  
In the words of my close friend Rachel Gerrol, co-founder of Nexus, we need to "Learn the Rules of the New Clubhouse."  It's not the meek who will inherit the earth.  It is those who are done waiting for capital and asking for help and are now ready, through their own brilliance and passions, to create the businesses, social ecosystems, and the power dynamics that will shift not only capital in this world, but human capital towards hacking our own way towards not just equality, but true social justice.
Written by: David Homan is an advisory Board member of BRAVA Investments, the CEO of Orchestrated Connecting, a NYC Ambassador of Nexus.