Millennials are Driving the Trend in Real




Estate Investment
Many have been skeptical that Millennials are interested in homebuying, but various reports show Millennials' growing interest in real estate investment. A RealtyShares report on Americans' investment preferences indicates that 55 percent of Millennials are interested in real estate. This interest is mirrored in research from Fannie Mae that states 85 percent of Millennials see real estate as a good investment.
A recent Forbes article shows they are driving the trend of real estate investment and investing less in the stock market. A little over half of Americans were investing in the stock market last year, a decrease from almost two-thirds in 2007. In the report, Millennials were asked to choose the "best-performing investment since 2000." While 40 percent reported uncertainty, 25 percent chose the stock market, and 20 percent of Millennials believed real estate performed the best since 2000.
---

---
Desirée Patno, NAWRB CEO &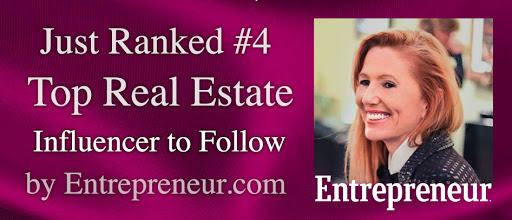 President, Named Top 4 Real
Estate Influencer to Follow
"I am honored and humbled to be Ranked #4 amid the Top 10 Real Estate Influencers to Follow from Entrepreneur.com. As NAWRB continues our mission to advance women's diversity and inclusion in the housing ecosystem, I am energized by the depths of conversations we are having to drive women to the forefront with accountability and results. Finding passionate, committed strategic partners and individuals in moving the needle in the right direction for women to have a seat at the table for economic growth is a dream come true." -Desirée Patno
---

---
Women Entrepreneurs Make
Progress on the Policy Front
When I first began advocating for women entrepreneurs over 15 years ago, I was excited to take on the challenge. At that point the majority of meetings I went to on Capitol Hill consisted mostly of men, and no one was focusing on women business owners. For the first five years, I spent most of my time convincing the Congress that women business owners cared about economic issues that affected the growth of their business instead of the social issues "women" cared about. Not only was there a lack of understanding about women entrepreneurs, there was also a disparity between male-owned and women-owned businesses. The women's business community's favorite phrase was "we want a seat at the table."
---

---
NAWRB Nexus Conference
2017: Early Bird Special Ends
May 31, 2017
The NAWRB Conference is the nucleus, the center, and the source of business sustainability. As a non-partisan organization, NAWRB still has a seat at the table. Our relationships at the forefront allow us an inside look at government contracting forecasts. What opportunities does the future hold? Millions of dollars in procurement contracts and vendor relations were secured from connections made at the 2016 NAWRB Conference. Unlock your business growth!
---
---
NAWRB Roaring Thirty Award Nominations! DEADLINE May 31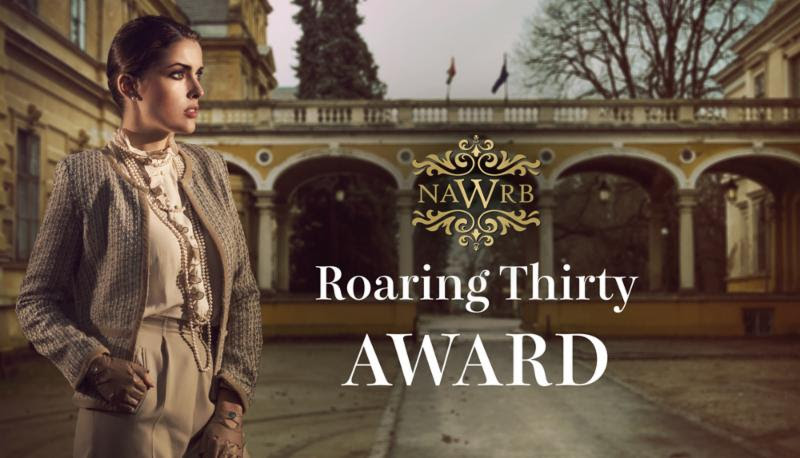 The NAWRB Roaring Thirty Awards honor the women leaders in the housing ecosystem making a difference with a seat at the table for women. These are trailblazers succeeding through unprecedented obstacles and demonstrating women's power as influencers in business.
---
---
In the News!
The Federal Government Achieves Small Business Procurement Contracting Goal for the 4th Consecutive Year
The federal government has reached its small business federal contracting goal for the 4th consecutive year, awarding 24.34% ($99.96 billion) in federal contract dollars to small businesses.
Census Bureau Highlights Travel Data
The U.S. Census Bureau released a series of travel-related products to highlight travel dataduring peak tourist seasons.
---
---
Upcoming Events

If an event involves women's equality and supporting the women's
movement, NAWRB strives to be there. Join us to take part in making
a better tomorrow!
May 25: InnovateHER Challenge 2017
NAWRB is excited to announce that we are once again co-sponsoring the InnovateHER Challenge 2017 with the U.S. Small Business Administration (SBA)! The InnovateHER competition aims at discovering women entrepreneurs with innovative ideas.
June 8: C.A.R. WomanUP! Conference
This one-day event dedicated to the empowerment of women will help you grow your business, develop your career and connect with other leaders in the California brokerage community.
June 8-9: IMN 2nd Annual Residential Mortgage Notes, Non- & Re-Performing Loans Symposium
With approximately $20 billion in non-performing loans already sold in 2016, the conference is well-timed for the industry to discuss the trading in the market.
June 20-21: MBA National Advocacy Conference 2017
The National Advocacy Conference is the largest advocacy event of the year focused solely on the issues facing real estate finance.
June 20-22: WBENC National Conference & Business Fair 2017
With three days of programming, the conference features lectures and presentations from today's thought leaders, engaging panel discussions and more.
June 29: The Latino Coalition Economic Opportunity Summit
Guest speakers will delve into the most topical issues during a day that will cover TLC's "four C's" of business ownership: Capital, Capacity, Contracts and Cost.
July 16-19: NAWRB 4th Annual Conference, Women's Collaboration for the Future
The NAWRB Annual Conference will highlight actionable solutions to increase women's gender equality in the American workplace. The only way to beat the competition tomorrow is by preparing today. Register to take your business to new heights!
---