Palm trees gently sway as the trade winds scatters the scent of flowers throughout the neighborhood. When I close my eyes this is how I see the little piece of paradise I own in the eponymous Waikiki Beach neighborhood in Hawaii. It bothers me to no end that nobody else wants to own my little piece of paradise that I am trying to sell for the paltry sum of 20 Bitcoin.
What is a Bitcoin you may ask? And what is it worth? The first question is challenging to answer because it is technical, but essentially Bitcoin is a digital currency that is secured by a cryptographic key. This is why Bitcoin and similar tokens are collectively known as cryptocurrencies.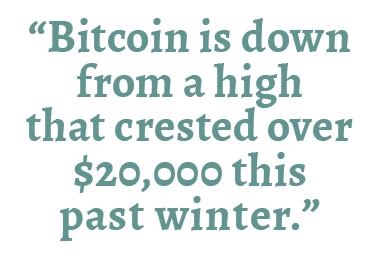 The other half of the power of Bitcoin is that it is decentralized, meaning there is no single place the transactions are approved and recorded; instead, this information is spread across the world inside every Bitcoin. The second question is simpler because it is a number, but challenging because this amount changes frequently. The current exchange rate to the U.S. dollar is $6339 to one dollar, but tomorrow it could just as easily be $5,500 or $7,000.
Why did I think selling my house with Bitcoin would be easy? Because it was touted to be this way. Sell your house for Bitcoin, there are endless buyers from Asia lining up to purchase and send Bitcoin directly to your wallet. It just isn't that simple, as the ecosystem to make these transactions barely exists.
Continue reading →