Martin Luther King, Jr. Day 2019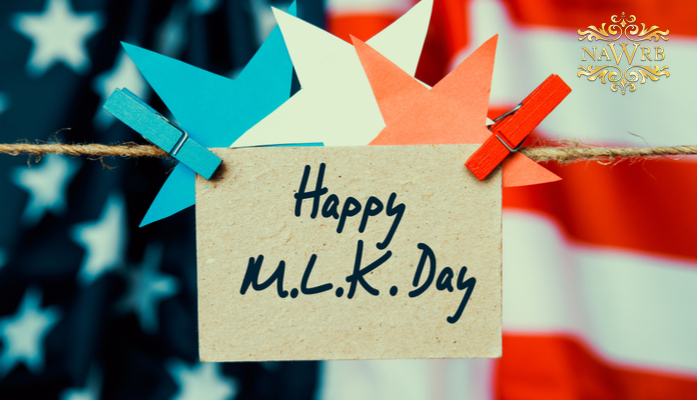 Today Americans observe Martin Luther King, Jr. Day, a federal holiday occurring every third Monday in January, in honor of the life and achievements of a leading figure in the Civil Rights Movement almost three decades ago. This marks the 90th anniversary of his birth, which was on January 15th, 1929.
Across the nation, citizens are gathering to celebrate the life and teachings of Martin Luther King, Jr. Some of the biggest events include the King Holiday Observance in King's hometown of Atlanta, where the historic Ebenezer Baptist Church will hold its annual commemorative service; a MLK Memorial "Breakfast in Washington, DC, where more than 1,100 people, including Congress members, will be in attendance; and a celebration at The National Civil Rights Museum in Memphis, Tennessee, with as many as 8,000 visitors.

Martin Luther King, Jr., a Baptist minister and Nobel Laureate, advocated for civil rights and against racial discrimination in federal and state law through nonviolent activism. Introduced shortly after his assassination in 1968, the holiday was signed into law by President Ronald Reagan in 1983 and first observed in 1986. This was the first national holiday to commemorate an African American.
In 1994, Congress designated MLK Day as a national day of service, calling for Americans "from all walks of life to work together to provide solutions to our most pressing national problems."
We hope you can join the one of the many national and local events happening near you in celebration of one of the most influential civil rights leader in U.S. history. "I have a dream that one day this nation will rise up and live out the true meaning of its creed," King stated in his infamous speech. "We hold these truths to be self-evident: that all men are created equal."
We can all continue King's legacy by speaking up about, and creating actionable solutions for, issues of inequality across gender, race, ethnicity, sexual orientation and more.