Know the Rules of the Game for Identifying Signs of Human Trafficking – Chicago Girls' Night Out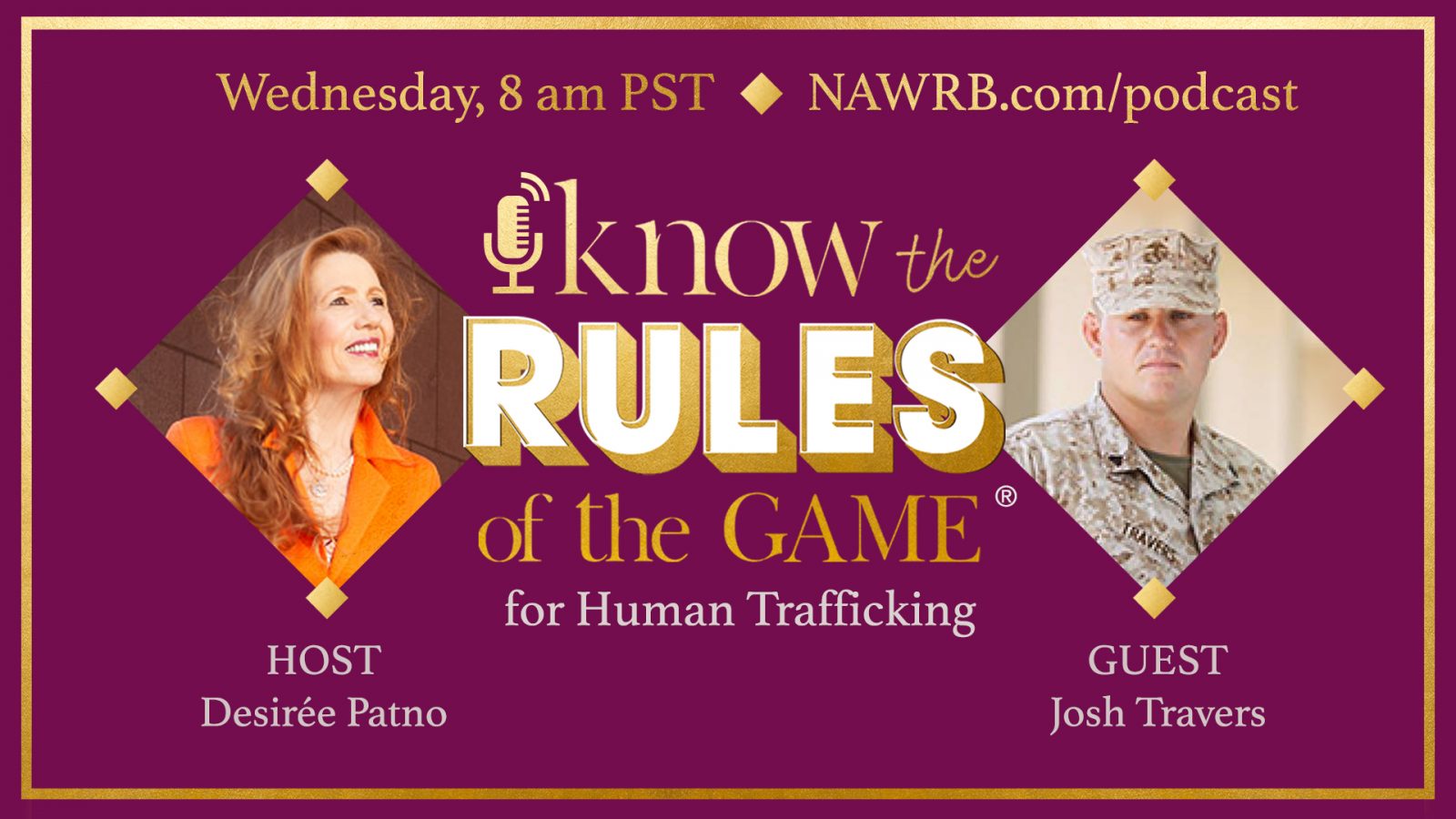 Tune in today for an all new episode of Know the Rules of the Game podcast®! Desirée Patno, NAWRB CEO & President interviews Joshua Travers, Executive Director, Private Investigation Manager, Saved In America to discuss the nation's ongoing epidemic of child exploitation and human trafficking in honor of National Human Trafficking Prevention Month in January. Listen now: https://www.nawrb.com/podcast/
Read more for an informative and moving story titled "Chicago Girls' Night Out" from an NAWRB Member about her learning experience volunteering with People Empowering People to help fight against human trafficking. 
Chicago Girls' Night Out 
I was asked to join in on the girl's night out by Pauline Sylvain, President and Co-founder of a community organization called People Empowering People. Thirty members of Straford Memorial Seventh-day Adventist Church stood on a Chicago block Saturday night, January 11th, to take a physical stand against human sex trafficking in the area. 
Straford member Victoria Davis Hollins, who also serves as the statewide Human Trafficking Program Manager for the Illinois Department of Children and Family Services (DCFS), was one of the volunteers in attendance for the event. Our city is a high sex trafficking hotspot. Hotspots are called "tracks," where men, women, and children are commercialized. We were there to provide resources to them. It was sad to see that some of them didn't take "love bags" which contained toiletries, snacks, pamphlets and other materials.
The statistics are hard to dismiss. Chicago is currently in the top five cities in the nation for sex trafficking crimes, according to Selah Freedom, a national organization that helps with child trafficking. Roughly 300,000 children every year are victims of this crime. Boys and girls can be bought and sold between 12 to 14 years old. Once a child is in this type of lifestyle, the child can be bought and sold 15 to 40 times every 24 hours.
In Fiscal Year 2019, Illinois DCFS investigated 255 allegations of human trafficking of children, 119 of those in Cook County, Illinois — a number experts believe is lower than the true number of incidents that occurred during that time.
Often, victims of human trafficking do not seek help because they are fearful, ashamed of their situation, distrust law enforcement, or become dependent on the perpetrator.
Signs of Human Sex Trafficking in children. They might:
Have an adult control them by speaking for them




• Seem out of place given the time of day or night




• Look disheveled or dressed in clothes that they could not afford to buy




• Show signs of physical abuse such as bruising or red marks




• Not possess any form of identification




• Perform inappropriate work for their age and not be compensated
Thank you to our NAWRB Member for sharing these sobering statistics about human trafficking. Missed last week's episode with Hyepin Im? The link to listen all episodes of the podcast can be found through Anchor and YouTube: https://anchor.fm/knowtherulesofthegame
https://www.youtube.com/channel/UCWC5PysP1tBaWMIwQT9A1Ng