Ready to Expand/Move or Renovate? Be Prepared for Common Construction Pitfalls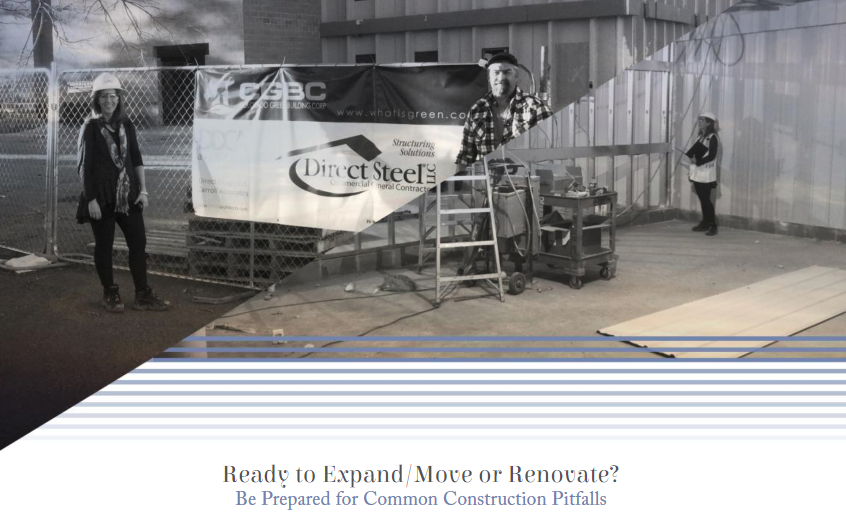 The thought of expanding your business is exciting. Facilities can have a dramatic positive impact on bottom lines. However, if the end result does not meet your desires and needs, buyer's remorse can be significant and the reparations costly. There are many common, yet often avoidable, pitfalls that affect construction-related projects. Being aware of these pitfalls in advance and putting the right team, processes and procedures in place, can minimize the opportunity for negative results.
Integrated approach: Each construction-related professional provides a particular strength and unique understanding within their field. Hiring experienced companies with a strong background of collaborating with other professionals to provide integrated delivery is critical to a successful project. Ensure a fully required scope is covered and proposals accurately reflect the required scope.
Stakeholders: Commercial facilities projects involve many different players including business owners, officers, owner's representatives, architects, engineers, general contractors, subcontractors, construction managers, government entities and, in many situations, real estate brokers. Strong, clear leadership that communicates the scope, budget and schedule early on, defines job rules and expectations, and is prepared to make changes as needed, will facilitate the continued alignment of your project. As the list of stakeholders grows, it can be increasingly difficult to keep everyone in the loop—with the coordination of schedule requirements, the budget and scope changes—and moving toward the same goal.

Communication: It is important all decision makers agree on the main vision for the project and the key indicators for success. Key indicators include project scope, budget, schedule and quality. Be prepared to visualize and verbalize your desires and goals. Together, all participants should agree on the project objectives in writing. Clear, accurate and consistent goals and communication of these goals will then dictate many aspects of the project, including the design.
Scope: A detailed scope of work should be generated. This scope documents every aspect of the project, from start to completion: relocating staff during a renovation, integrating construction during business hours, material selection and scheduling and budget considerations, to name a few. Defined scope facilitates a well-planned project with improved scheduling and decreases change orders.
Budget: You can likely imagine the negative impact of exceeding project budgets. Throughout the entire process, costs must be recorded and compared against the initial budget. An authorized person or designated team should approve all invoices and authorize all payments in relation to work completed. Any changes to the original plan must be reviewed and approved in writing for, among other reasons, budget implications.
Schedule: Construction delays are the costly pitfalls. Just like the scope of work, the construction schedule is a detailed and key document. Contingencies, milestones and long lead times are properly assessed and incorporated in the schedule. Such schedules reinforce how each party's role and deliverables interact. A comprehensive schedule that identifies long lead time items and is shared with the entire project team facilitates the project and maintains focus.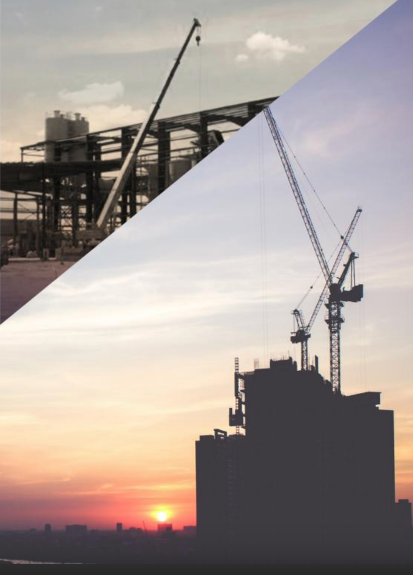 Entitlement: It is also imperative you and your team understand how entitlement, environmental and property limitations and requirements may adversely affect your project before initiating your design and construction. Parties such as local officials, neighbors, permitting departments, utility companies, the Environmental Protection Agency (EPA) and the Department of Transportation (DOT) can influence a project's success.
Governmental: Not obtaining proper licensing can bring a project to a dead stop. Local, federal and state laws dictate licenses required on certain projects. Requirements from various organizations such as the local jurisdiction, State, the EPA and the Occupational Safety and Health Administration (OSHA) must also be met. It is imperative to know which permits are necessary for your project and to obtain them in a timely manner. Once property is considered, connect with building officials to understand exactly what will be needed.
Onsite supervision: Onsite supervision is instrumental during the construction process. It is critical to monitor that the schedule, scope and quality goals are being met. Being visible, knowing the crew, and resolving issues as they arrive will keep the work flowing smoothly. It will also lead to better quality materials and labor being used. If there are conflicts among parties, the project supervisor may be able to mediate a resolution in a timely manner and keep everyone focused.
Project Close-out: Planning properly for project close-out is the final hurdle. A close-out plan helps ensure a smooth transition and move-in. The plan includes scheduling the final building inspection and satisfying all the requirements for the Certificate of Occupancy. In addition, it will include obtaining all product and service warranties and unconditional waivers of lien. You will cross the finish line when your business is up and running in the new facility.
Rosemary Swlerk
President
Direct Steel and Construction