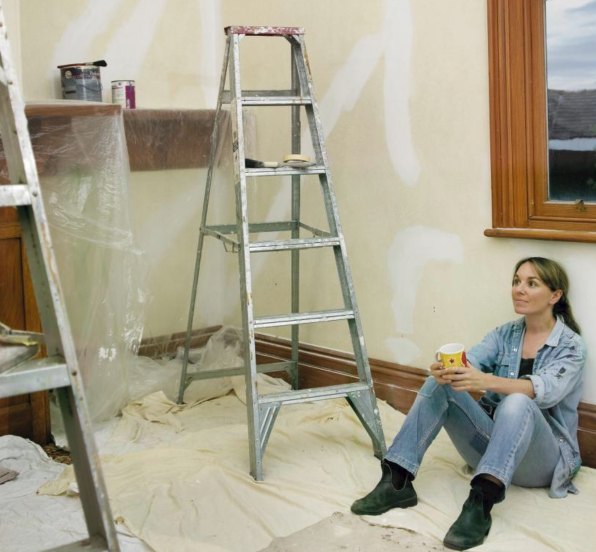 Recently, the National Association of REALTORS® (NAR) reported that the highest home buying demand in years is being stifled by tight inventory. In this article, I will demonstrate how you can increase your available inventory by embracing homes in need of renovation.
If you are already using renovation loans as a tool to sell more of your listings or to find homes for your prospective buyers, congratulations, you are reaping the benefits of these creative and game-changing loan programs. If not, 2017 may be your year to explore adding a renovation loan strategy to your business plan and increase inventory and sales.
Before we discuss an implementation strategy for using renovation loans, let's first define what a renovation loan is and the specific loan programs that are available.
What is a renovation loan?
A renovation loan, simply, is a loan that is based on the "after-improved value" of a property where the improvements will be made after the closing. The after-improved value is established by the appraiser, who is given the plans and specifications for all repairs, improvements and additions to the property. Virtually any improvements a buyer could need or want to make are allowed, as long as it is attached to the property and adds value.
The loan-to-value is based on the lesser of the after-improved appraised value or the acquisition cost plus the amount of the renovations. At closing, the funds for planned improvements are deposited into an escrow account that will be disbursed upon inspection of and completion of the work. The project period is typically limited to six months or less.
The two most commonly used renovation loan programs are the FHA 203(k) Rehabilitation Mortgage and the Fannie Mae HomeStyle Renovation Mortgage. Both programs offer fixed-rate financing with terms up to 30 years.
When determining which program is best for your clients, you should look at their credit profile and required loan amount first. The FHA program typically has lower credit score requirements and the Fannie Mae program offers high balance loans.
As with non-renovation loans, FHA requires a 3.5 percent down payment and Fannie Mae requires a 5 percent down payment, making renovation financing a viable option for the first-time homebuyer.
Continue reading