Celebrate National Entrepreneurship Week, February 20-24, 2017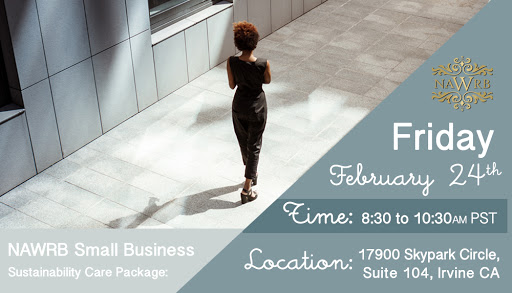 National Entrepreneurship Week is an annual campaign dedicated to recognizing the achievements and contributions of our country's business owners. Taking place this year from February 20-24, the weeklong celebration features resources and local events providing entrepreneurs with opportunities for bottom-line growth.
This week's events, some of which can be attended virtually, range in topic from leveraging the power of YouTube to streamlining your company's use of Microsoft 365. For a full event list, please visit the Microsoft National Entrepreneurship Week website.
NAWRB Small Business Sustainability Event
As part of National Entrepreneurship Week, NAWRB is hosting our free Small Business Sustainability Event this Friday. The event is free and open to all small business owners interested in learning and establishing principles for long-term success.
Don't let a preventable problem be the reason you're forced to close your doors. Find out how to protect your business, leverage your resources and grow your bottom line.
Event Details
When: February 24, 8:30-10:30 a.m.
Where: 17900 Sky Park Circle Suite 104, Irvine, CA 92614
Cost: FREE
Entrepreneurs can also attend virtually by calling in to our conference phone line. Please email info@www.nawrb.com for more information and the call-in number.
National Entrepreneurship Week 2017 is an important time to appreciate and celebrate our nation's entrepreneurs. Participate by hosting an event, patronizing businesses in your area and raising awareness of resources available to business owners. We'll see you on Friday!