8 Women-Owned Businesses to Visit in Chicago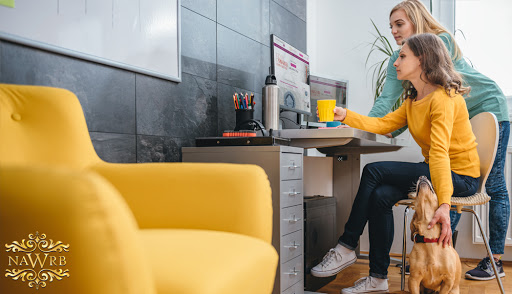 More women are pursuing entrepreneurship as a source of wealth-building and financial independence. According to the 2017 State of Women-Owned Businesses Report, the number, and revenue, of women-owned businesses in the United States has more than doubled in the last 20 years. This trend is prevalent in Chicago, the Heart of America, where women are seeking the American Dream by starting their own businesses, selling products and services that they care about.
If you're coming to the 2018 NAWRB Conference, "Year of Women," this weekend in Chicago, why not support local women-owned businesses? Here's a list of eight Chicago women-owned businesses you might want to check out during your time in the Windy City.
These businesses were found courtesy of Bossy Chicago, an organization for "women to support women who are doing things," featuring serious women with viable brick and mortar businesses as well as lawyers and service providers who are women-owned and focused.
Idrine Bishkewa
Ibishweka.net
9 W Washington St. Suite 425
The Loop, IL 60602
Idrine's work-to-play clothing designs brilliantly combine patterns and textiles from both Europe and Africa resulting in a "global touch and a feminine feel."
Local Goods Chicago
localgoodschicago.com
5422 W Devon Ave.
Edgebrook, IL, 60646
Everything Chicago. Everything made locally. Perfect if you want to go beyond the airport souvenir. Also hosts events like wine tastings and raffles.
Choc Choc Cosmetic
chochocusa.com
614 W. Belmont
Chicago, 60657
The latest K beauty products, jewelry and gifts for the K-pop enthusiasts in all of us. Features authentic cosmetics sourced from Korea and often with a quirky twist.
Cup & Spoon
cupandspoonchicago.com
2415 W North Ave.
Chicago, 60647
Locally-sourced coffee and pastry with a community-oriented focus and a with showcase for local visual artists.
Artemisia, a Chicago Theatre
artemisiatheatre.org
The Edge Theater
5451 North Broadway
Chicago, 60640
"Theatre about women for everyone." Chicago, outside of Broadway is America's best town for theatre-goers. Artemisia nurtures playwrights, conducts a girl's summer camp and features new, contemporary work diverse in its depictions of female life.
jookie, a portrait boutique
jookiekids.com
4656 N. Rockwell,
Chicago, 60625
Jill Liebhaber studied as a visual art alongside notable contemprary artists and brings a trained eye to her work focusing on children, families and pets.
Hip Circle Empowerment Studio
facebook.com/hipcircleEC
727 Howard St.
Evanston, IL 60202
Nonprofit community-oriented body and age positive dance and fitness center helping women to meet their fitness goals in a supportive, creative space.
Bookkeeping for Good
bookeepingforgood.com
melissa@bookkeepingforgood.com
Small-business and non-profit dedicated bookkeeping by Advanced Certified ProAdvisor, Quickbooks Online Melissa Miller Furgeson. She offers packages from full-service to clean-up and even trains business owners how to take care of bookkeeping for themselves.
Men and women should  use their dollars to support women-owned businesses. Not solely because they are women-owned, but because they make good products, offer quality services and are effective at what they do.