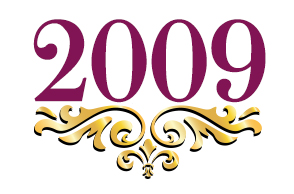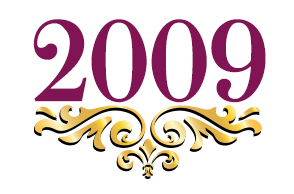 In 2009, Desirée Patno had a vision to create an organization dedicated to the promotion of women-owned brokerages in the REO industry. While working to set the organization's structure Patno decided to highlight the success and opportunities of women-owned brokerages across the industry and formed the National Association of Women REO Brokerages (NAWRB).
Patno officially premiered the new organization at The Five Star Default Servicing Conference in Fort Worth, Texas on September 21, 2009.  NAWRB was welcomed as a long overdue necessity in an industry lacking adequate representation for women.
After NAWRB's premiere in Forth Worth, it quickly caught the attention of industry professionals across the country and memberships began to soar.  With success among the brokers in the industry, NAWRB's Board of Directors decided to expand membership to all women realtors to help promote women creating their own brokerages.
---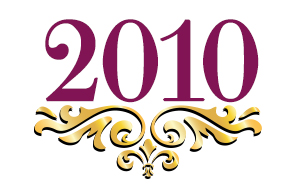 In 2010, NAWRB created a non-profit 501(3)(c), NAWRB Community Enhancement. The nonprofit was created to restore and enhance public parks and spaces in neighborhoods affected by high rate of foreclosures. The inaugural Community Enhancement donation was to the Welsh Green Park in Hemet, California in February of 2010. Over the years, the NAWRB Community Enhancement has grown to become an educational vehicle, providing access and information to women and women-owned businesses with the programs and set-asides available to them, and is now the NAWRB Foundation.
In August 2010, Desiree Patno, CEO of NAWRB, authored an article in HousingWire, bringing attention to the Dodd-Frank Act specifically the Provision 342 for the creation of the Office of Minority and Women Inclusion (OMWI) in federal agencies beginning in January 2011. This was a major step towards accountability for women's employment and women-owned businesses in our industry.
In September 2010, NAWRB launched their 3rd-party certification program for Women-Owned Businesses (WOB) and Minority Women-Owned Businesses(MWOB), specific to the housing economy. As our industry is very unique to these requirements, we specialize in evaluating the technical expertise and standards as part of our certification process.
---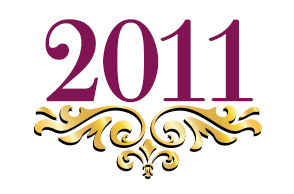 In 2011, NAWRB partnered with Women Impacting Public Policy (WIPP), Enterprising Women, and launched its own publication, N Magazine.  N Magazine directly promotes and advocates for women in the housing economy, showcases exclusive interviews, business development tools, market studies, as well as government impact and federal initiatives. N Magazine has been expanded to the full organizational name of NAWRB Magazine.
---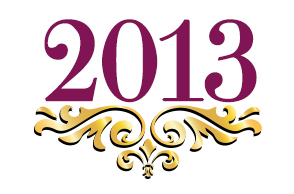 In 2013, NAWRB announced its official name change to the National Association of Women in Real Estate Businesses, reflecting the company's emerging business model to expand opportunities for women beyond REO brokerages to include all women specializing in the housing economy. The decision to change the organization's name was a product of the real estate industry's evolution, starting over two years ago with our trademark tagline, SHE (Specializing in the Housing Economy) is Changing Real Estate. The new name embodies all women that work in housing.
---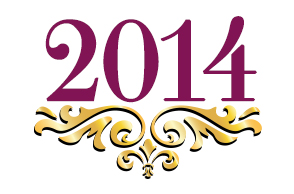 In partnership with the U.S. Small Business Administration (SBA) Santa Ana District Office, NAWRB presented the inaugural Women in Housing Financial Fitness Road Show in Irvine, CA. The road show was the first of its kind, establishing a much-needed program for women housing. More than just tools to navigate women's existing business through the evolving business world, NAWRB's Women in Housing Financial Fitness Road Show brought together women in housing and women in government to help promote the opportunities of women-owned businesses. By connecting women with federal and local programs, set-asides, funding options and contracting opportunities, NAWRB helped women entrepreneurs grow and solidify their businesses.
Fueled by their advocacy whether at industry functions throughout the country, at the White House or through our RFC's and RFI's, NAWRB remained a leading voice for women in housing throughout the year.
---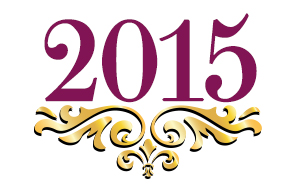 In 2015, NAWRB held their 2nd Annual Conference in Long Beach, CA seeking newfound ways of connecting resources and sharing best practices across women's platforms while bringing women's diversity and inclusion (D&I) to the forefront of the housing continuum. From the keynote opening remarks by the SBA's Yvonne Lee, to the directors for the Office of Minority and Women Inclusion (OMWI) at the CFPB, FDIC and FHFA, and a TRID update from the CFPB's Laurie Maggiano, NAWRB united leaders across several government agencies with the private sector to grow and support opportunities for women in housing.
---
In 2016, NAWRB released their Diversity and Inclusion Leadership Council (NDILC) comprised of executive women from all sectors of the housing continuum. With the mission to help increase the number of women leadership positions and eliminate gender-based barriers within the workplace, the Council is conducting significant work in order to bring essential change to the American workplace.
---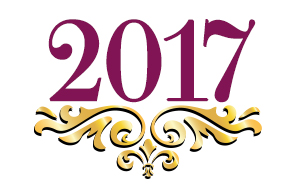 The year 2017 began with a bang as NAWRB introduced their Women's Homeownership Initiative (WHI), committed to increasing women's homeownership and decreasing women's poverty levels across America. NAWRB's advocacy is driven by their passion. They are dedicated to the success of their members and partner with government entities and housing continuum companies focused on the same goal.
NAWRB introduced their Certified Delegate Spokeswoman Program the same year, where veterans specializing in the housing ecosystem bring laser focus to women's economic issues with one, unified voice. The Small Business Sustainability Initiative: Know Before You Lose! followed in suit, dedicated to helping businesses and consumers protect their resources from internal and external threats, such as from employee fraud, cyberattacks, or faulty practices from financial institutions.
In 2017, NAWRB released the first installment of their Women in Housing Ecosystem Report (WHER) which provides expert data analysis of women entrepreneurs' successes and obstacles across the various industries in the housing ecosystem, addressing the ramifications of workplace gender imbalances on women's homeownership.
This year is a new chapter for NAWRB with the announcement of their name change to Women in the Housing and Real Estate Ecosystem (NAWRB), which accurately captures NAWRB's expansive bandwidth as a leading voice for women in the housing and real estate ecosystem, and champion for gender diversity and women's economic growth.
---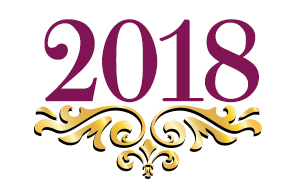 This year saw unprecedented growth for Women in the Housing & Real Estate Ecosystem (NAWRB). From changing our name to better reflect the diversity of our industry and expanding the number of influential senior executive women on our team, to the release of our two-volume 2018 Women in the Housing Ecosystem Report and hosting our first successful out-of-state conference in Chicago, 2018 has been a year of new beginnings and relationships for NAWRB.
We welcomed Dr. Chitra Dorai, Former IBM Fellow, Master Inventor, VP, CTO Cognitive Services, IBM Services, Member of IBM Industry Academy & Academy of Technology, and Marcia M. Davies, COO of Mortgage Bankers Association (MBA) and Founder of mPower, to our NDILC Council, whose array of expertise are used to achieve our ultimate goal of equality in the workplace.
Dr. Chitra Dorai will also lead NAWRB's new trademark Technology Human Balance ™, which focuses on how we can strike the perfect balance between technology and humanity as the former increasingly disrupts the way we live, interact, and work in the housing ecosystem.
For the fourth year in a row, we've been selected for the Apex award for publication excellence—and the year's not over yet!
---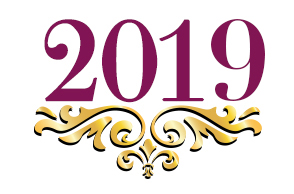 In 2019, NAWRB completed the third installment of the 2019 NAWRB Women in the Housing Ecosystem Report (WHER), which provides the most diverse coverage of the Housing Ecosystem with over sixty resources in six volumes: Diversity & Inclusion, Homeownership, Women-Owned Businesses, STEM, Aging Population, and Family Offices with a gender lens perspective.
We expanded the NAWRB Diversity & Inclusion Leadership Council (NDILC) to include more phenomenal women leaders, including Rachel Beam Jares, Field Manager of the Valuation Department at Fannie Mae; Amy Piento, Senior Director of Family Office Services at BDO; and Erica Courtney, President of 2020vet and Zulu Time, U.S. Army Aviation Major, NATO Gender Advisor, and California Commissioner on the Status of Women & Girls.
We proudly supported 2020 Women on Boards' efforts in passing the SB 826 Women on Corporate Boards Bill in California, which requires 184 firms to add a woman to their boards by the end of the year.
Technology Human BalanceⓇ and the Aging Population are our two newly established initiatives. The former addresses how advanced areas of technology, such as artificial intelligence, machine learning and blockchain, will alter the industry and how companies can stay afloat along this new current of technological development.
The Aging Population is a neglected but significant portion of our society that will become dependent on younger generations for their physical, mental and financial wellbeing. We cover wide-ranging topics like employment, living arrangements, physical, mental and financial health, caregiving, poverty, and elder financial abuse.
Know the Rules of the GameⓇ became the trademark for our professional development tool to revitalize communication and partnerships between industries as we work together to form mindful strategic solutions achieved through a gender lens.
Finally, the 2019 NAWRB 10th Anniversary Conference, Redefining Leadership, brought together industry leaders and senior executives from across the most inclusive economic ecosystem at the beautiful Langham Huntington Resort in Pasadena, CA. This year, we were able to highlight all the work that occurred behind the scenes for the past ten years to realize our vision for the 2019 NAWRB WHER. With nineteen panels, intense and powerful discussions were exchanged with all participants to successfully create a fabulous and productive mastermind.