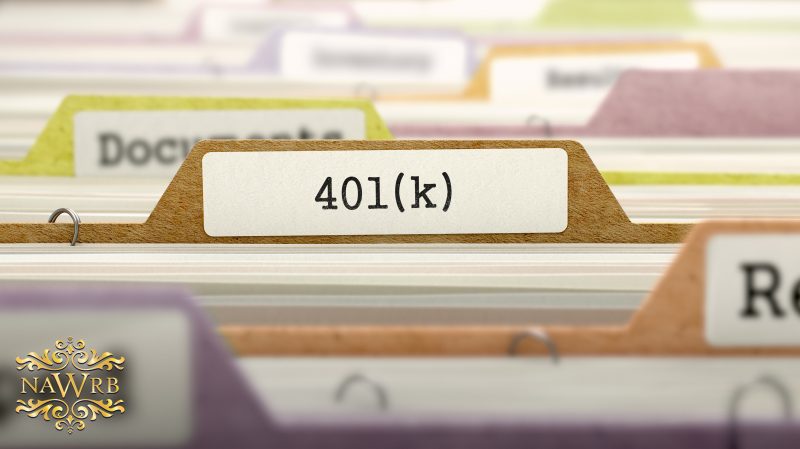 September 11th is National 401 (k) day; promoting and sharing the ways in which creating a 401 (k) gives individuals control over their financial future. 401(k)s were originally created to be supplements for regular pensions yet have evolved into our main form of retirement saving. However, we can not forget that the aging population has been the target of numerous financial scams and are vulnerable to elder financial abuse and neglect – which have both financial, physical, and mental ramifications. In the final volume of this report, 2020 NAWRB WHER, Volume VI: Aging Population, we provide an overview of the growing aging population and the issues of financial abuse in the community.
Elder financial abuse is a growing problem, leaving destroyed relationships and economic destruction in its wake. From straightforward theft to slow development through complex relationships, the tremendous loss of wealth incurred by senior citizens results in premature deaths and intergenerational loss of wealth. It ultimately rips at the fabric of society as a whole as trust among family members and faith in financial institutions are destroyed.
The aging population at all levels of socioeconomic status is vulnerable to elder financial abuse, from those under the poverty level to those who hold significant private wealth. This is an important issue that family offices and other industries should be aware of and defend against.
Elder Financial Abuse: General Characteristics 
Most victims of elder financial abuse are between the ages of 80 and 89, and they require support for day-to-day activities. Women are almost twice as likely to be victims of financial abuse compared to older men. This might be because older women are more likely to live alone and require more assistance in daily living for a longer term.
Perpetrators of elder financial abuse typically include family members; paid home care workers; financial advisors; legal guardians; or strangers who defraud older adults via mail, telephone or internet scams. Examples of elder financial exploitation, as outlined by the U.S. Securities and Exchange Commission's Office of the Investor Advocate, include stealing an older adult's cash; withdrawing money from a victim's account; cashing a victim's checks or using his or her credit card without authorization; transferring property deeds; misusing power of attorney; and identity theft.
Now is the time where strong partnerships, communication, and coordination between advocacy groups, care and service providers, government entities, and financial institutions become critical. As the more significant impact of elder financial abuse comes to light and its adverse effect on all levels of society, institutions need to take up the call to protect, report, and provide more oversight.
It's critical because of the insidious nature of financial abuse, and hence, we not only develop awareness but also create solutions: for our parents, our future selves, and children. Women, in particular, are vulnerable due to a longer lifespan and a pervasive gender pay gap. The income women make now has to stretch further later in life.
As housing industry professionals, we care about the well-being of our clients who have a life's work invested in their homes and savings. As community members we care because seniors help enrich our communities; their life-experience and insights add to the diverse voices shaping our society. As family members, we care because it hurts to see the deepest desires of our mothers, fathers, aunts, and uncles destroyed from the outside and/or inside. Financial elder abuse is a problem desperately in need of more solutions to reverse the trend.
About 2020 NAWRB WHER
The NAWRB Women Housing Ecosystem Report (WHER), our annual research report, provides the vision to revitalize communication and partnerships between industries as we work together to form mindful strategic solutions for social impact with a gender lens achievement. The 2020 NAWRB WHER includes the most diverse coverage of the Housing Ecosystem with almost eighty resources in six volumes: Diversity, Equity & Inclusion; Real Estate; Business Ownership; STEM; Access to Capital; and Aging Population. While waiting for the release of 2020 WHER, order a copy of the 2019 NAWRB WHER here!