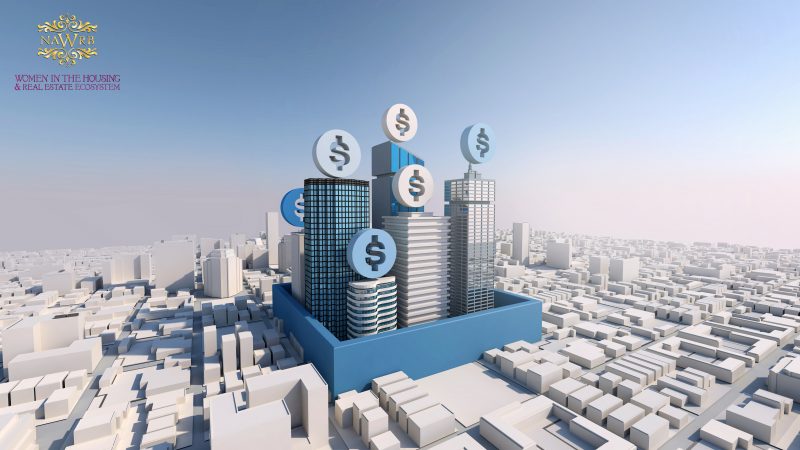 In 2020 NAWRB WHER, Volume II: Real Estate, we explore how the real estate industry is navigating COVID-19 challenges and utilizing technology as a solution. The industry must accomplish crucial initiatives during the pandemic to ensure the commercial real estate sector's sustainability and reliability in the future.
1. Earning the respect, trust, and loyalty of customers and employees: In this time of uncertainty, leading operators are learning the importance of communicating to the point of overcommunication to make sure they are fully understanding and attending to their tenants' needs at this moment and helping to protect everyone in their ecosystem. This may make communication as a company-level brand, rather than a property-level brand, more common, thereby speeding up an existing market trend.
In B2B environments, such as offices and retail stores, CEOs, and management teams are finding it helpful to asset managers and property managers by engaging directly with tenants. By interacting with the tenants directly, they not only address their needs more efficiently but also create a more trusting relationship with tenants who feel like they are being heard and valued.
2. Centralizing cash management: Prior to COVID-19, the McKinsey report notes that real estate was highly decentralized as important decisions regarding cash flow were made at the property level. However, due to the duration and depth of this crisis, which seems to have no end in sight in the United States, top management is now taking the initiative of centralized direction on property-level cash management in addition to company-level balance-sheet decisions and credit lines. As stated by the report, "All levels of management—including those at the property level and company level—are beginning to identify efficiency levers and when to pull them based on the underlying performance of properties and the business as a whole."
3. Making tailored and informed decisions: Even within a single asset, needs will vary among tenants, particularly in commercial lease concessions. Real estate leaders are utilizing available behavioral data to generate fact-based insights that can help them make more informed decisions tailored to the needs of their diverse tenants (rather than a "one-size-fits-all" decision approach). They have data on local epidemiological and economic scenarios, competitive assets around a property, and the impact of the crisis on individual tenants.
4. Taking the digital leap: As we mentioned earlier, professionals in residential real estate have already taken the leap in digital sales and leasing processes, such as using virtual open houses and showings (sometimes augmented and virtual reality), as well omnichannel, targeted, and personalized sales. All of these tools are also available to the commercial real estate market in allowing their prospective tenants to find the right space for themselves.
5. Rethinking the future of real estate: Some landlords and lenders in the commercial real estate sector are looking ahead and preparing for how a business will change after the crisis is over. However, professionals are broadening their resources to include psychologists, sociologists, futurists, and technologists in addition to traditional economic or customer-survey-driven approaches. Some of the questions real estate professionals will have to ask include: "Will employees demand larger and more enclosed workspaces? Will people decide not to live in condominiums for fear of having to ride elevators?" By extending their research to include interdisciplinary resources and experts, business leaders will possibly find creative, informed solutions to these unprecedented challenges facing the industry.
About 2020 NAWRB WHER
The NAWRB Women Housing Ecosystem Report (WHER), our annual research report, provides the vision to revitalize communication and partnerships between industries as we work together to form mindful strategic solutions for social impact with a gender lens achievement. The 2020 NAWRB WHER includes the most diverse coverage of the Housing Ecosystem with almost eighty resources in six volumes: Diversity, Equity & Inclusion; Real Estate; Business Ownership; STEM; Access to Capital; and Aging Population. While waiting for the release of 2020 WHER, order a copy of the 2019 NAWRB WHER here!